ProductListingLazyArray {#845
  -

imageRetriever

: ImageRetriever {#873
    -

link

: 

Link

 {#469
      #

allow

: 

1


      #

url

: "

/index.php

"
      +

protocol_link

: "

https://

"
      +

protocol_content

: "

https://

"
      #

ssl_enable

: "

1

"
      #

urlShopId

: 

null


    }
  }
  -

link

: 

Link

 {#469}
  -

priceFormatter

: PriceFormatter {#874}
  -

productColorsRetriever

: ProductColorsRetriever {#871}
  -

translator

: TranslatorComponent {#45
    #

catalogues

: 

array:1

 [
      "

en-US

" => MessageCatalogue {#49
        -

messages

: 

array:182

 [
          "

ModulesBuybuttonliteAdmin

" => 

array:9

 [
            "

Buy button lite

" => "

Buy button lite

"
            "

Increase your conversion rate and boost your sales, generate links and add them to your content so that visitors can easily proceed to checkout

" => "

Increase your conversion rate and boost your sales, generate links and add them to your content so that visitors can easily proceed to checkout

"
            "

Select a product

" => "

Select a product

"
            "

Get sharable link

" => "

Get shareable link

"
            "

Please select a product

" => "

Please select a product

"
            "

Please select an action

" => "

Please select an action

"
            "

Please select a product and an action

" => "

Please select a product and an action

"
            "

Link copied to clipboard

" => "

Link copied to clipboard

"
            "

Want to go further?

" => "

Want to go further?

"
          ]
          "

ShopPdf

" => 

array:111

 [
            "

Productos

" => "

Products

"
            "

Envío

" => "

Shipping

"
            "

Comisión contrareembolso

" => "

Commission against reimbursement

"
            "

Nº pedido

" => "

Order nº

"
            "

Pedido: 

" => "

Order: 

"
            "

Dirección de remitente

" => "

Sender's address

"
            "

Instrucciones para realizar la devolución

" => "

Return instructions

"
            "

Solicitar la devolución o cambio desde www.calzadosvesga.com

" => "

Request the return or exchange from www.calzadosvesga.com

"
            "

Accede a los detalles de tu pedido desde tu panel de usuario o desde el enlace que te enviamos en el correo de confirmación. Selecciona los artículos que desees devolver e indicanos los motivos y el método de la devolución.

" => "

Access your order details from your user panel or from the link we sent you in the confirmation email. Select the items you wish to return and tell us the reasons and method of return.

"
            "

Embalar el paquete

" => "

Packing the package

"
            "

Introduce los artículos y el albarán de devolución en el interior de la caja. Pega en la parte exterior, en un lugar visible, la nueva etiqueta. No olvides quitar la etiqueta anterior, en el caso de que utilices el embalaje original.

" => "

Insert the items and the return slip inside the box. Stick the new label on the outside in a visible place. Don't forget to remove the previous label, in case you use the original packaging.

"
            "

Enviar el paquete

" => "

Send the package

"
            "

Si has elegido gestionar tu mismo la devolución, puedes enviar el paquete con la mensajería que prefieras. Por el contrario, si elegiste gestión por de Calzados Vesga, entregaselo al mensajero cuando acuda a recogerlo.

" => "

If you have chosen to manage the return yourself, you can send the package with the courier of your choice. On the other hand, if you have chosen to have it handled by Calzados Vesga, hand it over to the courier when he comes to collect it.

"
            "

Reembolso

" => "

Refund

"
            "

En cuanto recibamos el artículo, recibiras un mensaje de confirmación y procederemos a realizar el reembolso de dinero.

" => "

As soon as we receive the item, you will receive a confirmation message and we will proceed with the refund.

"
            "

Pega la siguiente etiqueta en la parte exterior de tu paquete, en un lugar visible:

" => "

Stick the following label on the outside of your package, in a visible place:

"
            "

Delivery

" => "

Delivery

"
            "

Invoice

" => "

Invoice

"
            "

%taxrate%%space%%

" => "

%taxrate%%space%%

"
            "

Order return

" => "

Order return

"
            "

Credit slip

" => "

Credit slip

"
            "

Supply order form

" => "

Supply order form

"
            "

TE: Tax excluded

" => "

TE: Tax excluded

"
            "

TI: Tax included

" => "

TI: Tax included

"
            "

Billing & Delivery Address

" => "

Billing & Delivery Address

"
            "

Payment Method

" => "

Payment Method

"
            "

No payment

" => "

No payment

"
            "

Product

" => "

Product

"
            "

%s:

" => "

%s:

"
            "

image(s):

" => "

image(s):

"
            "

An electronic version of this invoice is available in your account. To access it, log in to our website using your e-mail address and password (which you created when placing your first order).

" => "

An electronic version of this invoice is available in your account. To access it, log in to our website using your e-mail address and password (which you created when placing your first order).

"
            "

Delivery Address

" => "

Delivery Address

"
            "

Billing Address

" => "

Billing Address

"
            "

Note

" => "

Note

"
            "

(Tax excl.)

" => "

(Tax excl.)

"
            "

Unit Price

" => "

Unit Price

"
            "

ecotax: %s

" => "

Ecotax: %s

"
            "

Discounts

" => "

Discounts

"
            "

Carrier

" => "

Carrier

"
            "

Invoice Number

" => "

Invoice Number

"
            "

Invoice Date

" => "

Invoice Date

"
            "

Order date

" => "

Order date

"
            "

Total Tax

" => "

Total Tax

"
            "

Base price

" => "

Base price

"
            "

Exempt of VAT according to section 259B of the General Tax Code.

" => "

Exempt of VAT according to section 259B of the General Tax Code.

"
            "

Tax Detail

" => "

Tax Detail

"
            "

Products

" => "

Products

"
            "

Shipping

" => "

Shipping

"
            "

Ecotax

" => "

Ecotax

"
            "

Wrapping

" => "

Wrapping

"
            "

Tax Rate

" => "

Tax Rate

"
            "

No taxes

" => "

No taxes

"
            "

Total Products

" => "

Total Products

"
            "

Total Discounts

" => "

Total Discounts

"
            "

Shipping Costs

" => "

Shipping Costs

"
            "

Free Shipping

" => "

Free Shipping

"
            "

Wrapping Costs

" => "

Wrapping Costs

"
            "

Total (Tax excl.)

" => "

Total (Tax excl.)

"
            "

Total

" => "

Total

"
            "

If the following conditions are not met, we reserve the right to refuse your package and/or refund:

" => "

If the following conditions are not met, we reserve the right to refuse your package and/or refund:

"
            "

Please include this return reference on your return package:

" => "

Please include this return reference on your return package:

"
            "

All products must be returned in their original package and condition, unused and without damage.

" => "

All products must be returned in their original package and condition, unused and without damage.

"
            "

Please print out this document and slip it into your package.

" => "

Please print out this document and slip it into your package.

"
            "

The package should be sent to the following address:

" => "

The package should be sent to the following address:

"
            "

Upon receiving your package, we will notify you by e-mail. We will then begin processing the refund, if applicable. Let us know if you have any questions

" => "

Upon receiving your package, we will notify you by email. We will then begin processing the refund, if applicable. Let us know if you have any questions

"
            "

Reference

" => "

Reference

"
            "

Qty

" => "

Qty

"
            "

Items to be returned

" => "

Items to be returned

"
            "

We have logged your return request.

" => "

We have logged your return request.

"
            "

Your package must be returned to us within

" => "

Your package must be returned to us within

"
            "

days of receiving your order.

" => "

days of receiving your order.

"
            "

Return Number

" => "

Return Number

"
            "

Date

" => "

Date

"
            "

Product / Reference

" => "

Product / Reference

"
            "

Unit price

" => "

Unit price

"
            "

(Tax Excl.)

" => "

(Tax Excl.)

"
            "

(Tax Incl.)

" => "

(Tax Incl.)

"
            "

Price

" => "

Price

"
            "

No details

" => "

No details

"
            "

image(s)

" => "

image(s)

"
            "

Order Date

" => "

Order Date

"
            "

Order Reference

" => "

Order Reference

"
            "

VAT Number

" => "

VAT Number

"
            "

Shipping (Tax Excl.)

" => "

Shipping (Tax Excl.)

"
            "

Shipping (Tax Incl.)

" => "

Shipping (Tax Incl.)

"
            "

Product Total (Tax Excl.)

" => "

Product Total (Tax Excl.)

"
            "

Product Total (Tax Incl.)

" => "

Product Total (Tax Incl.)

"
            "

Product Total

" => "

Product Total

"
            "

Total (Tax Excl.)

" => "

Total (Tax Excl.)

"
            "

Total (Tax Incl.)

" => "

Total (Tax Incl.)

"
            "

For more assistance, contact Support:

" => "

For more assistance, contact Support:

"
            "

Tel: %s

" => "

Tel: %s

"
            "

Fax: %s

" => "

Fax: %s

"
            "

Total TE

" => "

Total TE

"
            "

Total TI

" => "

Total TI

"
            "

Products ordered:

" => "

Products ordered:

"
            "

Designation

" => "

Designation

"
            "

Unit Price TE

" => "

Unit Price TE

"
            "

Before discount

" => "

Before discount

"
            "

Discount Rate

" => "

Discount Rate

"
            "

After discount

" => "

After discount

"
            "

Tax rate

" => "

Tax rate

"
            "

Taxes:

" => "

Taxes:

"
            "

Base TE

" => "

Base TE

"
            "

Tax Value

" => "

Tax Value

"
            "

Summary:

" => "

Summary:

"
            "

(Before discount)

" => "

(Before discount)

"
            "

Order Discount

" => "

Order Discount

"
            "

(After discount)

" => "

(After discount)

"
            "

Tax value

" => "

Tax value

"
            "

Total to pay

" => "

Total to pay

"
          ]
          "

ShopThemeCatalog

" => 

array:118

 [
            "

Categorías destacadas

" => "

Main categories

"
            "

Echa un vistazo a las secciones más visitadas de nuestra web.

" => "

Take a look at the most visited sections of our website.

"
            "

Similares a: 

" => "

Similar to:

"
            "

Aquí tienes una selección de productos similares que podrían interesarte.

" => "

Here is a selection of similar products that might interest you.

"
            "

Combínalo con

" => "

Combine it with

"
            "

Aquí tienes una selección de accesorios para tu producto.

" => "

Here is a selection of accessories for your product.

"
            "

Guía de Tallas

" => "

Size Guide

"
            "

ENVÍOS GRATIS*

" => "

FREE SHIPPING*

"
            "

a partir de 70€

" => "

from 70€ or more

"
            "

PRIMER CAMBIO GRATIS*

" => "

FIRST EXCHANGE FREE*

"
            "

solo península

" => "

Only Spain

"
            "

OFERTAS y DTOS.

" => "

OFFERS and DISCOUNTS.

"
            "

al apuntarte al Newsletter

" => "

when you sign up for the Newsletter

"
            "

ENTREGA EN 24H*

" => "

DELIVERY IN 24H*

"
            "

para este producto

" => "

for this product

"
            "

¡OFERTA!

" => "

OFFER!

"
            "

Discount

" => "

Discount

"
            "

Items

" => "

Items

"
            "

Item

" => "

Item

"
            "

Categories

" => "

Categories

"
            "

Pages

" => "

Pages

"
            "

Price drop

" => "

Price drop

"
            "

Best sellers

" => "

Best sellers

"
            "

Category: %category_name%

" => "

Category: %category_name%

"
            "

List of all brands

" => "

List of all brands

"
            "

Search results

" => "

Search results

"
            "

%number% products

" => "

%number% products

"
            "

%number% product

" => "

%number% product

"
            "

List of all suppliers

" => "

List of all suppliers

"
            "

List of products by supplier %supplier_name%

" => "

List of products by supplier %supplier_name%

"
            "

Name, A to Z

" => "

Name, A to Z

"
            "

Name, Z to A

" => "

Name, Z to A

"
            "

Price, low to high

" => "

Price, low to high

"
            "

Price, high to low

" => "

Price, high to low

"
            "

Sales, highest to lowest

" => "

Sales, highest to lowest

"
            "

Date added, newest to oldest

" => "

Date added, newest to oldest

"
            "

Date added, oldest to newest

" => "

Date added, oldest to newest

"
            "

New product

" => "

New product

"
            "

Online only

" => "

Online only

"
            "

On sale!

" => "

On sale!

"
            "

Reduced price

" => "

Reduced price

"
            "

Pack

" => "

Pack

"
            "

Product available with different options

" => "

Product available with different options

"
            "

Last items in stock

" => "

Last items in stock

"
            "

ean13

" => "

EAN13

"
            "

isbn

" => "

ISBN

"
            "

upc

" => "

UPC

"
            "

Used

" => "

Used

"
            "

Refurbished

" => "

Refurbished

"
            "

New

" => "

New

"
            "

Relevance

" => "

Relevance

"
            "

%facet_label%: %facet_value%

" => "

%facet_label%: %facet_value%

"
            "

Pack content

" => "

Pack content

"
            "

Accessories

" => "

Accessories

"
            "

Returned

" => "

Returned

"
            "

Best Sellers

" => "

Best Sellers

"
            "

All best sellers

" => "

All best sellers

"
            "

All brands

" => "

All brands

"
            "

Brands

" => "

Brands

"
            "

No brand

" => "

No brand

"
            "

%s other product in the same category:

" => "

%s other product in the same category:

"
            "

%s other products in the same category:

" => "

%s other products in the same category:

"
            "

Customers who bought this product also bought:

" => "

Customers who bought this product also bought:

"
            "

My alerts

" => "

My alerts

"
            "

Popular Products

" => "

Popular Products

"
            "

All products

" => "

All products

"
            "

New products

" => "

New products

"
            "

All new products

" => "

All new products

"
            "

1 person is currently watching this product.

" => "

1 person is currently watching this product.

"
            "

%nb_people% people are currently watching this product.

" => "

%nb_people% people are currently watching this product.

"
            "

Last time this product was bought: %date_last_order%

" => "

Last time this product was bought: %date_last_order%

"
            "

Last time this product was added to a cart: %date_last_cart%

" => "

Last time this product was added to a cart: %date_last_cart%

"
            "

No RSS feed added

" => "

No RSS feed added

"
            "

Search our catalog

" => "

Search our catalog

"
            "

Search

" => "

Search

"
            "

On sale

" => "

On sale

"
            "

All sale products

" => "

All sale products

"
            "

All suppliers

" => "

All suppliers

"
            "

Suppliers

" => "

Suppliers

"
            "

No supplier

" => "

No supplier

"
            "

Viewed products

" => "

Viewed products

"
            "

Showing %from%-%to% of %total% item(s)

" => "

Showing %from%-%to% of %total% item(s)

"
            "

%1$s: 

" => "

%1$s: 

"
            "

Price

" => "

Price

"
            "

Regular price

" => "

Regular price

"
            "

Your customization:

" => "

Your customization:

"
            "

Brand

" => "

Brand

"
            "

In stock

" => "

In stock

"
            "

Availability date:

" => "

Availability date:

"
            "

Data sheet

" => "

Data sheet

"
            "

Specific References

" => "

Specific References

"
            "

Condition

" => "

Condition

"
            "

Volume discounts

" => "

Volume discounts

"
            "

You Save

" => "

You Save

"
            "

Up to %discount%

" => "

Up to %discount%

"
            "

Save %percentage%

" => "

Save %percentage%

"
            "

Save %amount%

" => "

Save %amount%

"
            "

%price% tax excl.

" => "

%price% tax excl.

"
            "

Instead of %price%

" => "

Instead of %price%

"
            "

Including %amount% for ecotax

" => "

Including %amount% for ecotax

"
            "

(not impacted by the discount)

" => "

(not impacted by the discount)

"
            "

(%unit_price%)

" => "

(%unit_price%)

"
            "

No tax

" => "

No tax

"
            "

There are %product_count% products.

" => "

There are %product_count% products.

"
            "

There is 1 product.

" => "

There is 1 product.

"
            "

List of products by brand %brand_name%

" => "

List of products by brand %brand_name%

"
            "

List of products by supplier %s

" => "

List of products by supplier %s

"
            "

This pack contains

" => "

This pack contains

"
            "

Description

" => "

Description

"
            "

Product Details

" => "

Product Details

"
            "

Attachments

" => "

Attachments

"
            "

You might also like

" => "

You might also like

"
            "

Reference

" => "

Reference

"
            "

Product

" => "

Product

"
            "

Quantity

" => "

Quantity

"
            "

Unit price

" => "

Unit price

"
            "

Total price

" => "

Total price

"
            "

Product customization

" => "

Product customization

"
          ]
          "

ShopThemeGlobal

" => 

array:68

 [
            "

¡Suscríbete a nuestra Newsletter!

" => "

Subscribe to our Newsletter!

"
            "

Los más vendidos

" => "

Best Sellers

"
            "

ENVÍO GRATIS

" => "

FREE SHIPPING

"
            "

ENVÍO NO GRATIS

" => "

NOT FREE SHIPPING

"
            "

Undefined

" => "

Undefined

"
            "

Addresses

" => "

Addresses

"
            "

None

" => "

None

"
            "

No

" => "

No

"
            "

Yes

" => "

Yes

"
            "

Merchandise returns

" => "

Merchandise returns

"
            "

The page you are looking for was not found.

" => "

The page you are looking for was not found.

"
            "

Our Offers

" => "

Our Offers

"
            "

Log in

" => "

Log in

"
            "

Create new account

" => "

Create new account

"
            "

Monday

" => "

Monday

"
            "

Tuesday

" => "

Tuesday

"
            "

Wednesday

" => "

Wednesday

"
            "

Thursday

" => "

Thursday

"
            "

Friday

" => "

Friday

"
            "

Saturday

" => "

Saturday

"
            "

Sunday

" => "

Sunday

"
            "

Brands

" => "

Brands

"
            "

(tax incl.)

" => "

(tax incl.)

"
            "

(tax excl.)

" => "

(tax excl.)

"
            "

(tax included)

" => "

(tax included)

"
            "

(tax excluded)

" => "

(tax excluded)

"
            "

Tax included

" => "

Tax included

"
            "

Tax excluded

" => "

Tax excluded

"
            "

List of subcategories in %category_name%:

" => "

List of subcategories in %category_name%:

"
            "

Phone:

" => "

Phone:

"
            "

Email:

" => "

Email:

"
            "

Opening hours

" => "

Opening hours

"
            "

Contact us

" => "

Contact us

"
            "

Fax:

" => "

Fax:

"
            "

Call us:

" => "

Call us:

"
            "

Email us:

" => "

Email us:

"
            "

Store information

" => "

Store information

"
            "

Call us: [1]%phone%[/1]

" => "

Call us: [1]%phone%[/1]

"
            "

Fax: [1]%fax%[/1]

" => "

Fax: [1]%fax%[/1]

"
            "

Email us: [1]%email%[/1]

" => "

Email us: [1]%email%[/1]

"
            "

Currency:

" => "

Currency:

"
            "

Currency dropdown

" => "

Currency dropdown

"
            "

Get our latest news and special sales

" => "

Get our latest news and special sales

"
            "

Carousel buttons

" => "

Carousel buttons

"
            "

Previous

" => "

Previous

"
            "

Next

" => "

Next

"
            "

Language:

" => "

Language:

"
            "

Language dropdown

" => "

Language dropdown

"
            "

%label%:

" => "

%label%:

"
            "

%copyright% %year% - Ecommerce software by %prestashop%

" => "

%copyright% %year% - Ecommerce software by %prestashop%

"
            "

Active filters

" => "

Active filters

"
            "

(no filter)

" => "

(no filter)

"
            "

Sort by:

" => "

Sort by:

"
            "

logo

" => "

logo

"
            "

Close

" => "

Close

"
            "

List of pages in %category_name%:

" => "

List of pages in %category_name%:

"
            "

List of sub categories in %name%:

" => "

List of sub categories in %name%:

"
            "

Sitemap

" => "

Sitemap

"
            "

Our stores

" => "

Our stores

"
            "

About and Contact

" => "

About and Contact

"
            "

Home

" => "

Home

"
            "

Date

" => "

Date

"
            "

Status

" => "

Status

"
            "

We'll be back soon.

" => "

We'll be back soon.

"
            "

Sorry for the inconvenience.

" => "

Sorry for the inconvenience.

"
            "

Search again what you are looking for

" => "

Search again what you are looking for

"
            "

403 Forbidden

" => "

403 Forbidden

"
            "

You cannot access this store from your country. We apologize for the inconvenience.

" => "

You cannot access this store from your country. We apologize for the inconvenience.

"
          ]
          "

ShopThemeCheckout

" => 

array:113

 [
            "

I agree to the [terms of service] and will adhere to them unconditionally.

" => "

I accept the [General Conditions of Sale]

"
            "

 (additional cost of %giftcost% %taxlabel%)

" => "

 (additional cost of %giftcost% %taxlabel%)

"
            "

I would like my order to be gift wrapped %cost%

" => "

I would like my order to be gift wrapped %cost%

"
            "

Personal Information

" => "

Personal Information

"
            "

%price% tax incl.

" => "

%price% tax incl.

"
            "

%price% tax excl.

" => "

%price% tax excl.

"
            "

My Address

" => "

My Address

"
            "

Tax included

" => "

Tax included

"
            "

Tax excluded

" => "

Tax excluded

"
            "

Free shipping

" => "

Free shipping

"
            "

Guest order tracking

" => "

Guest Order Tracking

"
            "

Product Successfully Added to Your Shopping Cart

" => "

Product Successfully Added to Your Shopping Cart

"
            "

Free

" => "

Free

"
            "

Total

" => "

Total

"
            "

Subtotal

" => "

Subtotal

"
            "

Gift wrapping

" => "

Gift wrapping

"
            "

Shipping

" => "

Shipping

"
            "

Included taxes

" => "

Included taxes

"
            "

Taxes

" => "

Taxes

"
            "

Total (tax incl.)

" => "

Total (tax incl.)

"
            "

Total (tax excl.)

" => "

Total (tax excl.)

"
            "

1 item

" => "

1 item

"
            "

%count% items

" => "

%count% items

"
            "

A minimum shopping cart total of %amount% (tax excl.) is required to validate your order. Current cart total is %total% (tax excl.).

" => "

A minimum shopping cart total of %amount% (tax excl.) is required to validate your order. Current cart total is %total% (tax excl.).

"
            "

Discount(s)

" => "

Discount(s)

"
            "

Total paid

" => "

Total paid

"
            "

Discount

" => "

Discount

"
            "

Shipping and handling

" => "

Shipping and handling

"
            "

Tax

" => "

Tax

"
            "

You Save

" => "

You Save

"
            "

Up to %amount_saved%

" => "

Up to %amount_saved%

"
            "

Choose a password to create an account and save time on your next order (optional)

" => "

Choose a password to create an account and save time on your next order (optional)

"
            "

The selected address will be used both as your personal address (for invoice) and as your shipping address.

" => "

The selected address will be used both as your personal address (for invoice) and as your shipping address.

"
            "

Order confirmation

" => "

Order confirmation

"
            "

Order reference %reference%

" => "

Order reference %reference%

"
            "

Payment method %method_name%

" => "

Payment method %method_name%

"
            "

Shipping method %method_name%

" => "

Shipping method %method_name%

"
            "

Product successfully added to your shopping cart

" => "

Product successfully added to your shopping cart

"
            "

Quantity:

" => "

Quantity:

"
            "

There are %products_count% items in your cart.

" => "

There are %products_count% items in your cart.

"
            "

There is %product_count% item in your cart.

" => "

There is %product_count% item in your cart.

"
            "

Total products:

" => "

Total products:

"
            "

Total shipping:

" => "

Total shipping:

"
            "

Total:

" => "

Total:

"
            "

Subtotal:

" => "

Subtotal:

"
            "

Shipping:

" => "

Shipping:

"
            "

Cart

" => "

Cart

"
            "

The minimum purchase order quantity for the product is %quantity%.

" => "

The minimum purchase order quantity for the product is %quantity%.

"
            "

Use this address for invoice too

" => "

Use this address for invoice too

"
            "

Gift

" => "

Gift

"
            "

There are no more items in your cart

" => "

There are no more items in your cart

"
            "

Promo code

" => "

Promo code

"
            "

Have a promo code?

" => "

Have a promo code?

"
            "

Close

" => "

Close

"
            "

Create an account

" => "

Create an account

"
            "

(optional)

" => "

(optional)

"
            "

And save time on your next order!

" => "

And save time on your next order!

"
            "

Order items

" => "

Order items

"
            "

Unit price

" => "

Unit price

"
            "

Total products

" => "

Total products

"
            "

%product_count% item in your cart

" => "

%product_count% item in your cart

"
            "

%products_count% items in your cart

" => "

%products_count% items in your cart

"
            "

Shipping Method

" => "

Shipping Method

"
            "

Addresses

" => "

Addresses

"
            "

Please check your order before payment

" => "

Please check your order before payment

"
            "

Your Delivery Address

" => "

Your Delivery Address

"
            "

Shipping Address

" => "

Shipping Address

"
            "

The selected address will be used as your personal address (for invoice).

" => "

The selected address will be used as your personal address (for invoice).

"
            "

Billing address differs from shipping address

" => "

Billing address differs from shipping address

"
            "

Your Invoice Address

" => "

Your Invoice Address

"
            "

The selected address will be used both as your personal address (for invoice) and as your delivery address.

" => "

The selected address will be used both as your personal address (for invoice) and as your delivery address.

"
            "

Transaction amount has been correctly updated

" => "

Transaction amount has been correctly updated

"
            "

By confirming the order, you certify that you have read and agree with all of the conditions below:

" => "

By confirming the order, you certify that you have read and agree with all of the conditions below:

"
            "

Selected

" => "

Selected

"
            "

Unfortunately, there are no payment method available.

" => "

Unfortunately, there is no payment method available.

"
            "

Please make sure you've chosen a [1]payment method[/1] and accepted the [2]terms and conditions[/2].

" => "

Please make sure you've chosen a [1]payment method[/1] and accepted the [2]terms and conditions[/2].

"
            "

No payment needed for this order

" => "

No payment needed for this order

"
            "

Order with an obligation to pay

" => "

Order with an obligation to pay

"
            "

If you sign out now, your cart will be emptied.

" => "

If you sign out now, your cart will be emptied.

"
            "

Order as a guest

" => "

Order as a guest

"
            "

I would like to receive my order in recycled packaging.

" => "

I would like to receive my order in recycled packaging.

"
            "

If you'd like, you can add a note to the gift:

" => "

If you'd like, you can add a note to the gift:

"
            "

Unfortunately, there are no carriers available for your delivery address.

" => "

Unfortunately, there are no carriers available for your delivery address.

"
            "

If you would like to add a comment about your order, please write it in the field below.

" => "

If you would like to add a comment about your order, please write it in the field below.

"
            "

Shopping Cart

" => "

Shopping Cart

"
            "

Your order is confirmed

" => "

Your order is confirmed

"
            "

An email has been sent to your mail address %email%.

" => "

An email has been sent to the %email% address.

"
            "

You can also [1]download your invoice[/1]

" => "

You can also [1]download your invoice[/1]

"
            "

Order details

" => "

Order details

"
            "

Save time on your next order, sign up now

" => "

Save time on your next order, sign up now

"
            "

Order reference: %reference%

" => "

Order reference: %reference%

"
            "

Payment method: %method%

" => "

Payment method: %method%

"
            "

Shipping method: %method%

" => "

Shipping method: %method%

"
            "

Code

" => "

Code

"
            "

Description

" => "

Description

"
            "

Value

" => "

Value

"
            "

Minimum

" => "

Minimum

"
            "

Cumulative

" => "

Cumulative

"
            "

Expiration date

" => "

Expiration date

"
            "

Payment

" => "

Payment

"
            "

Order reference

" => "

Order reference

"
            "

Date

" => "

Date

"
            "

Total price

" => "

Total price

"
            "

Status

" => "

Status

"
            "

Invoice

" => "

Invoice

"
            "

Carrier

" => "

Carrier

"
            "

Payment method

" => "

Payment method

"
            "

Delivery address %alias%

" => "

Delivery address %alias%

"
            "

Invoice address %alias%

" => "

Invoice address %alias%

"
            "

Weight

" => "

Weight

"
            "

Shipping cost

" => "

Shipping cost

"
            "

Tracking number

" => "

Tracking number

"
            "

Quantity

" => "

Quantity

"
          ]
          "

ModulesAdvertisingAdmin

" => 

array:11

 [
            "

Advertising block

" => "

Advertising block

"
            "

Adds an advertisement block to selected sections of your e-commerce website.

" => "

Adds an advertisement block to selected sections of your e-commerce website.

"
            "

This module needs to be hooked to a column, but your theme does not implement one

" => "

This module needs to be hooked to a column, but your theme does not implement one

"
            "

File upload error.

" => "

File upload error.

"
            "

Image for the advertisement

" => "

Image for the advertisement

"
            "

By default the image will appear in the left column. The recommended dimensions are 155 x 163px.

" => "

By default the image will appear in the left column. The recommended dimensions are 155 x 163px.

"
            "

Target link for the image

" => "

Target link for the image

"
            "

Title of the target link

" => "

Title of the target link

"
            "

This title will be displayed when you mouse over the advertisement block in your shop.

" => "

This title will be displayed when you mouse over the advertisement block in your shop.

"
            "

Display in the left column

" => "

Display in the left column

"
            "

Display in the right column

" => "

Display in the right column

"
          ]
          "

AdminNotificationsSuccess

" => 

array:30

 [
            "

Update successful

" => "

Update successful

"
            "

Successful update.

" => "

Successful update.

"
            "

The thumbnails were successfully regenerated.

" => "

The thumbnails were successfully regenerated.

"
            "

Comment successfully added.

" => "

Comment successfully added.

"
            "

Successful upload.

" => "

Successful upload.

"
            "

Duplication was completed successfully.

" => "

Duplication was completed successfully.

"
            "

The selected images have successfully been moved.

" => "

The selected images have successfully been moved.

"
            "

Your cover image selection has been saved.

" => "

Your cover image selection has been saved.

"
            "

The image's shop association has been modified.

" => "

The image's shop association has been modified.

"
            "

A zone has been assigned to the selection successfully.

" => "

A zone has been assigned to the selection successfully.

"
            "

Successful upgrade.

" => "

Successful upgrade.

"
            "

The status has been updated successfully

" => "

The status has been updated successfully

"
            "

Failed to update the status

" => "

Failed to update the status

"
            "

The status has been updated successfully.

" => "

The status has been updated successfully.

"
            "

Settings updated

" => "

Settings updated

"
            "

The settings have been updated.

" => "

The settings have been updated.

"
            "

Configuration updated

" => "

Configuration updated

"
            "

Successful deletion

" => "

Successful deletion

"
            "

Successfully overwrote email templates for theme %s with locale %s

" => "

Successfully overwrote email templates for theme %s with locale %s

"
            "

Successfully generated email templates for theme %s with locale %s

" => "

Successfully generated email templates for theme %s with locale %s

"
            "

Email theme configuration saved successfully

" => "

Email theme configuration saved successfully

"
            "

Test email for layout %layout% was successfully sent to %email%

" => "

Test email for layout %layout% was successfully sent to %email%

"
            "

Your theme has been correctly exported: %path%

" => "

Your theme has been correctly exported: %path%

"
            "

The settings have been successfully updated.

" => "

The settings have been successfully updated.

"
            "

Successful creation.

" => "

Successful creation.

"
            "

The status has been successfully updated.

" => "

The status has been successfully updated.

"
            "

Successful deletion.

" => "

Successful deletion.

"
            "

The selection has been successfully deleted.

" => "

The selection has been successfully deleted.

"
            "

The image was successfully deleted.

" => "

The image was successfully deleted.

"
            "

Settings updated.

" => "

Settings updated.

"
          ]
          "

EmailsBody

" => 

array:345

 [
            "

<a href="{shop_url}">{shop_name}</a> powered by <a href="{prestashop_url}">PrestaShop™</a>

" => "

<a href="{shop_url}">{shop_name}</a> powered by <a href="{prestashop_url}">PrestaShop™</a>

"
            "

Your login email address on {shop_name}

" => "

Your login email address on {shop_name}

"
            "

Here is your login email address:

" => "

Here is your login email address:

"
            "

Please go on <a href="{order_link}">{order_link}</a> to finalize the payment.

" => "

Please go on <a href="{order_link}">{order_link}</a> to finalize the payment.

"
            "

Awaiting wire payment

" => "

Awaiting wire payment

"
            "

You have selected to pay by wire transfer.

" => "

You have selected to pay by wire transfer.

"
            "

Here are the bank details for your transfer:

" => "

Here are the bank details for your transfer:

"
            "

If you have a guest account, you can follow your order via the <a href="{guest_tracking_url}">"Guest Tracking"</a> section on our shop.

" => "

If you have a guest account, you can follow your order via the <a href="{guest_tracking_url}">"Guest Tracking"</a> section on our shop.

"
            "

Awaiting check payment

" => "

Awaiting check payment

"
            "

You have selected to pay by check.

" => "

You have selected to pay by check.

"
            "

Here are the bank details for your check:

" => "

Here are the bank details for your check:

"
            "

Your order with the reference [1]{order_name}[/1] has been placed successfully and will be [1]shipped as soon as we receive your payment[/1].

" => "

Your order with the reference [1]{order_name}[/1] has been placed successfully and will be [1]shipped as soon as we receive your payment[/1].

"
            "

Customer e-mail address:

" => "

Customer e-mail address:

"
            "

Order ID:

" => "

Order ID:

"
            "

Your message to {shop_name} Customer Service

" => "

Your message to {shop_name} Customer Service

"
            "

Your message has been sent successfully.

" => "

Your message has been sent successfully.

"
            "

We will answer as soon as possible.

" => "

We will answer as soon as possible.

"
            "

Credit slip created

" => "

Credit slip created

"
            "

You can review this credit slip and download your invoice from the <a href="{history_url}">"My credit slips"</a> section of your account by clicking <a href="{my_account_url}">"My account"</a> on our shop.

" => "

You can review this credit slip and download your invoice from the <a href="{history_url}">"My credit slips"</a> section of your account by clicking <a href="{my_account_url}">"My account"</a> on our shop.

"
            "

We have generated a credit slip in your name for order with the reference [1]{order_name}[/1].

" => "

We have generated a credit slip in your name for order with the reference [1]{order_name}[/1].

"
            "

Thank you for your order with the reference {order_name} from <strong>{shop_name}</strong>

" => "

Thank you for your order with the reference {order_name} from <strong>{shop_name}</strong>

"
            "

Product(s) now available for download

" => "

Product(s) now available for download

"
            "

Your {shop_name} login information

" => "

Your {shop_name} login information

"
            "

Here is your personal login information for [1]{shop_name}[/1]:

" => "

Here is your personal login information for [1]{shop_name}[/1]:

"
            "

Customer service - Forwarded discussion

" => "

Customer service - Forwarded discussion

"
            "

[1]{employee}[/1] added [1]"{comment}"[/1]

" => "

[1]{employee}[/1] added [1]"{comment}"[/1]

"
            "

Your customer account creation

" => "

Your customer account creation

"
            "

Please be careful when sharing these login details with others.

" => "

Please be careful when sharing these login details with others.

"
            "

E-mail address:

" => "

E-mail address:

"
            "

Your guest account for [1]{shop_name}[/1] has been transformed into a customer account.

" => "

Your guest account for [1]{shop_name}[/1] has been transformed into a customer account.

"
            "

Import complete

" => "

Import complete

"
            "

{followup}

" => "

{followup}

"
            "

Your order with the reference [1]{order_name}[/1] is currently in transit.

" => "

Your order with the reference [1]{order_name}[/1] is currently in transit.

"
            "

You have received a new log alert

" => "

You have received a new log alert

"
            "

[1]Warning:[/1] you have received a new log alert in your Back Office.

" => "

[1]Warning:[/1] you have received a new log alert in your back office.

"
            "

Your order with the reference [1]{order_name}[/1] from [1]{shop_name}[/1] has been canceled.

" => "

Your order with the reference [1]{order_name}[/1] from [1]{shop_name}[/1] has been canceled.

"
            "

Message from a customer

" => "

Message from a customer

"
            "

Return #{id_order_return} - update

" => "

Return #{id_order_return} - update

"
            "

Item(s) out of stock

" => "

Item(s) out of stock

"
            "

Unfortunately, one or more items are currently out of stock. This may cause a slight delay in your delivery. Please accept our apologies and rest assured that we are working hard to rectify this.

" => "

Unfortunately, one or more items are currently out of stock. This may cause a slight delay in your delivery. Please accept our apologies and rest assured that we are working hard to rectify this.

"
            "

Your new {shop_name} login details

" => "

Your new {shop_name} login details

"
            "

Password reset request for {shop_name}

" => "

Password reset request for {shop_name}

"
            "

To confirm this action, please use the following link:

" => "

To confirm this action, please use the following link:

"
            "

Payment processed

" => "

Payment processed

"
            "

Your payment for order with the reference <strong><span>{order_name}</span></strong> was successfully processed.

" => "

Your payment for order with the reference <strong><span>{order_name}</span></strong> was successfully processed.

"
            "

Payment processing error

" => "

Payment processing error

"
            "

There is a problem with your payment for <strong><span>{shop_name}</span></strong> order with the reference <strong><span>{order_name}</span></strong>. Please contact us at your earliest convenience.

" => "

There is a problem with your payment for <strong><span>{shop_name}</span></strong> order with the reference <strong><span>{order_name}</span></strong>. Please contact us at your earliest convenience.

"
            "

We cannot ship your order until we receive your payment.

" => "

We cannot ship your order until we receive your payment.

"
            "

Processing

" => "

Processing

"
            "

We are currently processing your <strong><span>{shop_name}</span></strong> order with the reference <strong><span>{order_name}</span></strong>.

" => "

We are currently processing your <strong><span>{shop_name}</span></strong> order with the reference <strong><span>{order_name}</span></strong>.

"
            "

We have processed your <strong><span>{shop_name}</span></strong> refund for order with the reference <strong><span>{order_name}</span></strong>.

" => "

We have processed your <strong><span>{shop_name}</span></strong> refund for order with the reference <strong><span>{order_name}</span></strong>.

"
            "

In order to reply, please use the following link: <a href="{link}">{link}</a>

" => "

In order to reply, please use the following link: <a href="{link}">{link}</a>

"
            "

Your order has been shipped

" => "

Your order has been shipped

"
            "

Hello

" => "

Hello

"
            "

This is a [1]test e-mail[/1] from your shop.

" => "

This is a [1]test e-mail[/1] from your shop.

"
            "

If you can read this, the test was successful!

" => "

If you can read this, the test was successful!

"
            "

Voucher created

" => "

Voucher created

"
            "

A voucher has been created in your name as a result of your order with the reference [1]{order_name}[/1].

" => "

A voucher has been created in your name as a result of your order with the reference [1]{order_name}[/1].

"
            "

[1]Voucher code: {voucher_num}[/1] in the amount of [1]{voucher_amount}[/1]

" => "

[1]Voucher code: {voucher_num}[/1] in the amount of [1]{voucher_amount}[/1]

"
            "

This is to inform you about the creation of a voucher.

" => "

This is to inform you about the creation of a voucher.

"
            "

Your {shop_name} login details

" => "

Your {shop_name} login details

"
            "

We noticed that during your last visit on {shop_name}, you did not complete the order you had started.

" => "

We noticed that during your last visit on {shop_name}, you did not complete the order you had started.

"
            "

As an incentive, we can give you a discount of [1]{amount}%[/1] off your next order! This offer is valid for [1]{days}[/1] days, so do not waste a moment!

" => "

As an incentive, we can give you a discount of [1]{amount}%[/1] off your next order! This offer is valid for [1]{days}[/1] days, so do not waste a moment!

"
            "

Thank you for your order at {shop_name}.

" => "

Thank you for your order at {shop_name}.

"
            "

As our way of saying thanks, we want to give you a discount of [1]{amount}%[/1] off your next order! This offer is valid for [1]{days}[/1] days, so do not waste a moment!

" => "

As our way of saying thanks, we want to give you a discount of [1]{amount}%[/1] off your next order! This offer is valid for [1]{days}[/1] days, so do not waste a moment!

"
            "

You are one of our best customers and as such we want to thank you for your continued patronage.

" => "

You are one of our best customers and as such we want to thank you for your continued patronage.

"
            "

As appreciation for your loyalty, we want to give you a discount of [1]{amount}%[/1] valid on your next order! This offer is valid for [1]{days}[/1] days, so do not waste a moment!

" => "

As an appreciation for your loyalty, we want to give you a discount of [1]{amount}%[/1] valid on your next order! This offer is valid for [1]{days}[/1] days, so do not waste a moment!

"
            "

Here is your coupon:

" => "

Here is your coupon:

"
            "

Enter this code in your shopping cart to get your discount.

" => "

Enter this code in your shopping cart to get your discount.

"
            "

You are one of our best customers, however you have not placed an order in {days_threshold} days.

" => "

You are one of our best customers, however you have not placed an order in {days_threshold} days.

"
            "

We wish to thank you for the trust you have placed in us and want to give you a discount of [1]{amount}%[/1] valid on your next order! This offer is valid for [1]{days}[/1] days, so do not waste a moment!

" => "

We wish to thank you for the trust you have placed in us and want to give you a discount of [1]{amount}%[/1] valid on your next order! This offer is valid for [1]{days}[/1] days, so do not waste a moment!

"
            "

This item is once again in-stock.

" => "

This item is once again in-stock.

"
            "

You can access the product page by clicking on the link:

" => "

You can access the product page by clicking on the link:

"
            "

You can order it right now from our online shop.

" => "

You can order it right now from our online shop.

"
            "

Total Tax paid

" => "

Total Tax paid

"
            "

A new order was placed on {shop_name} by the following customer: {firstname} {lastname} ({email})

" => "

A new order was placed on {shop_name} by the following customer: {firstname} {lastname} ({email})

"
            "

You can review your order and download your invoice from the <a href="{history_url}">"Order history"</a> section of your customer account by clicking <a href="{my_account_url}">"My account"</a> on our shop.

" => "

You can review your order and download your invoice from the <a href="{history_url}">"Order history"</a> section of your customer account by clicking <a href="{my_account_url}">"My account"</a> on our shop.

"
            "

Order {order_name}

" => "

Order {order_name}

"
            "

If you have a guest account, you can follow your order via the <a href="{guest_tracking_url}?id_order={order_name}">"Guest Tracking"</a> section on our shop.

" => "

If you have a guest account, you can follow your order via the <a href="{guest_tracking_url}?id_order={order_name}">"Guest Tracking"</a> section on our shop.

"
            "

Order edited

" => "

Order edited

"
            "

Your order with the reference [1]{order_name}[/1] has been modified.

" => "

Your order with the reference [1]{order_name}[/1] has been modified.

"
            "

The stock cover is now less than the specified minimum of:

" => "

The stock cover is now less than the specified minimum of:

"
            "

{product} is nearly out of stock.

" => "

{product} is nearly out of stock.

"
            "

The remaining stock is now less than the specified minimum of

" => "

The remaining stock is now less than the specified minimum of

"
            "

Return details

" => "

Return Details

"
            "

{order_name} Placed on {date}

" => "

{order_name} placed on {date}

"
            "

Thank you for subscribing to our newsletter, please confirm your request by clicking the link below :

" => "

Thank you for subscribing to our newsletter, please confirm your request by clicking the link below :

"
            "

Newsletter subscription

" => "

Newsletter subscription

"
            "

Regarding your newsletter subscription, we are pleased to offer you the following voucher:

" => "

Regarding your newsletter subscription, we are pleased to offer you the following voucher:

"
            "

Your referred friend [1]{sponsored_firstname} {sponsored_lastname}[/1] has placed his or her first order on <a href="{shop_url}">{shop_name}</a>!

" => "

Your referred friend [1]{sponsored_firstname} {sponsored_lastname}[/1] has placed his or her first order on <a href="{shop_url}">{shop_name}</a>!

"
            "

We are pleased to offer you a voucher worth [1]{discount_display} (voucher # {discount_name})[/1] that you can use on your next order.

" => "

We are pleased to offer you a voucher worth [1]{discount_display} (voucher # {discount_name})[/1] that you can use on your next order.

"
            "

join us!

" => "

join us!

"
            "

Your friend [1]{firstname} {lastname}[/1] wants to refer you on <a href="{shop_url}">{shop_name}</a>!

" => "

Your friend [1]{firstname} {lastname}[/1] wants to refer you on <a href="{shop_url}">{shop_name}</a>!

"
            "

Get referred and earn a discount voucher of [1]{discount}![/1]

" => "

Get referred and earn a discount voucher of [1]{discount}![/1]

"
            "

It's very easy to sign up. Just click here!

" => "

It's very easy to sign up. Just click here!

"
            "

When signing up, don't forget to provide the e-mail address of your referring friend:

" => "

When signing up, don't forget to provide the e-mail address of your referring friend:

"
            "

Referral Program

" => "

Referral Program

"
            "

Thank you for creating a customer account at {shop_name}.

" => "

Thank you for creating a customer account at {shop_name}.

"
            "

Here are your login details:

" => "

Here are your login details:

"
            "

Important Security Tips:

" => "

Important Security Tips:

"
            "

Always keep your account details safe.

" => "

Always keep your account details safe.

"
            "

Never disclose your login details to anyone.

" => "

Never disclose your login details to anyone.

"
            "

Change your password regularly.

" => "

Change your password regularly.

"
            "

Should you suspect someone is using your account illegally, please notify us immediately.

" => "

Should you suspect someone is using your account illegally, please notify us immediately.

"
            "

You can now place orders on our shop:

" => "

You can now place orders on our shop:

"
            "

Account

" => "

Account

"
            "

Your login details on {shop_name}

" => "

Your login details on {shop_name}

"
            "

A new order has been generated on your behalf.

" => "

A new order has been generated on your behalf.

"
            "

Back Office Order

" => "

Back Office Order

"
            "

Please go on <a href="{order_link}">{order_link}</a> to complete the payment.

" => "

Please go on <a href="{order_link}">{order_link}</a> to complete the payment.

"
            "

Account owner:

" => "

Account owner:

"
            "

Account details:

" => "

Account details:

"
            "

Bank address:

" => "

Bank address:

"
            "

Please specify your order reference in the bankwire description.

" => "

Please specify your order reference in the bankwire description.

"
            "

Bankwire

" => "

Bankwire

"
            "

Pending payment

" => "

Pending payment

"
            "

Payment method: bank wire

" => "

Payment method: bank wire

"
            "

You have decided to pay by bank wire.

" => "

You have decided to pay by bank wire.

"
            "

Here is the information you need for your transfer:

" => "

Here is the information you need for your transfer:

"
            "

Amount:

" => "

Amount:

"
            "

Payable to the order of:

" => "

Payable to the order of:

"
            "

Please mail your check to:

" => "

Please mail your check to:

"
            "

Thank you for shopping with {shop_name}!

" => "

Thank you for shopping with {shop_name}!

"
            "

Your order with the reference [1]{order_name}[/1] has been placed successfully. You can expect [1]delivery as soon as your payment is received[/1].

" => "

Your order with the reference [1]{order_name}[/1] has been placed successfully. You can expect [1]delivery as soon as your payment is received[/1].

"
            "

Check

" => "

Check

"
            "

Awaiting payment by check

" => "

Awaiting payment by check

"
            "

Payment method: check

" => "

Payment method: check

"
            "

You have decided to pay by bank check.

" => "

You have decided to pay by bank check.

"
            "

Here is the information you need for your check:

" => "

Here is the information you need for your check:

"
            "

Message from a {shop_name} customer

" => "

Message from a {shop_name} customer

"
            "

Attached file:

" => "

Attached file:

"
            "

Order ID #:

" => "

Order ID #:

"
            "

Contact

" => "

Contact

"
            "

Customer Email Address:

" => "

Customer Email Address:

"
            "

Product:

" => "

Product:

"
            "

Contact Form

" => "

Contact Form

"
            "

Your message has been sent successfully, thank you for taking the time to write!

" => "

Your message has been sent successfully, thank you for taking the time to write!

"
            "

We will reply as soon as possible.

" => "

We will reply as soon as possible.

"
            "

Credit Slip

" => "

Credit Slip

"
            "

Credit slip

" => "

Credit slip

"
            "

A credit slip has been generated in your name for order with the reference [1]{order_name}[/1].

" => "

A credit slip has been generated in your name for order with the reference [1]{order_name}[/1].

"
            "

Review this credit slip and download your invoice on our shop, go to the <a href="{history_url}" target="_blank">Credit slips</a> section of your customer account.

" => "

Review this credit slip and download your invoice on our shop, go to the <a href="{history_url}" target="_blank">Credit slips</a> section of your customer account.

"
            "

Download products

" => "

Download products

"
            "

Thank you for your order with the reference {order_name} from [1]{shop_name}[/1]

" => "

Thank you for your order with the reference {order_name} from [1]{shop_name}[/1]

"
            "

Product(s) to download

" => "

Product(s) to download

"
            "

You have [1]{nbProducts}[/1] product(s) now available for download using the following link(s):

" => "

You have [1]{nbProducts}[/1] product(s) now available for download using the following link(s):

"
            "

First name:

" => "

First name:

"
            "

Last name:

" => "

Last name:

"
            "

Employee password

" => "

Employee password

"
            "

Here is your personal login information for {shop_name}

" => "

Here is your personal login information for {shop_name}

"
            "

Here is your identification information on [1]{shop_name}[/1]

" => "

Here is your identification information on [1]{shop_name}[/1]

"
            "

Discussion history:

" => "

Discussion history:

"
            "

[1]{employee}[/1] wanted to forward this discussion to you.

" => "

[1]{employee}[/1] wanted to forward this discussion to you.

"
            "

Forward message

" => "

Forward message

"
            "

Customer Service - Discussion Forwarded

" => "

Customer Service - Discussion Forwarded

"
            "

[1]{employee}[/1] added [1]{comment}[/1]

" => "

[1]{employee}[/1] added [1]{comment}[/1]

"
            "

You can access your customer account on our shop:

" => "

You can access your customer account on our shop:

"
            "

Email address:

" => "

Email address:

"
            "

Guest to customer

" => "

Guest to customer

"
            "

Your guest account has been turned into a customer account

" => "

Your guest account has been turned into a customer account

"
            "

Congratulations, your guest account for [1]{shop_name}[/1] has been turned into a customer account!

" => "

Congratulations, your guest account for [1]{shop_name}[/1] has been turned into a customer account!

"
            "

The file {filename} has been successfully imported to your shop.

" => "

The file {filename} has been successfully imported to your shop.

"
            "

Import

" => "

Import

"
            "

Import finished

" => "

Import finished

"
            "

In transit

" => "

In transit

"
            "

You can track your package using the following link:

" => "

You can track your package using the following link:

"
            "

Your order with the reference [1]{order_name}[/1] is on its way.

" => "

Your order with the reference [1]{order_name}[/1] is on its way.

"
            "

You can check for it in the [1]Advanced Parameters > Logs[/1] section of your back office.

" => "

You can check for it in the [1]Advanced Parameters > Logs[/1] section of your back office.

"
            "

Log Alert

" => "

Log Alert

"
            "

New alert message saved

" => "

New alert message saved

"
            "

[1]WARNING:[/1] you have received a new log alert in your back office.

" => "

[1]WARNING:[/1] you have received a new log alert in your back office.

"
            "

Newsletter

" => "

Newsletter

"
            "

Order canceled

" => "

Order canceled

"
            "

Your order with the reference [1]{order_name}[/1] from [1]{shop_name}[/1] has been canceled by the merchant.

" => "

Your order with the reference [1]{order_name}[/1] from [1]{shop_name}[/1] has been canceled by the merchant.

"
            "

Order confirmation

" => "

Order confirmation

"
            "

Thank you for shopping on [1]{shop_name}[/1]!

" => "

Thank you for shopping on [1]{shop_name}[/1]!

"
            "

You have received a new message regarding order with the reference

" => "

You have received a new message regarding order with the reference

"
            "

Order customer comment

" => "

Order customer comment

"
            "

Message from customer

" => "

Message from customer

"
            "

Message from {shop_name}

" => "

Message from {shop_name}

"
            "

Message:

" => "

Message:

"
            "

You have received a new message from [1]{shop_name}[/1] regarding order with the reference [1]{order_name}[/1].

" => "

You have received a new message from [1]{shop_name}[/1] regarding order with the reference [1]{order_name}[/1].

"
            "

Order merchant comment

" => "

Order merchant comment

"
            "

We have updated the progress on your return #{id_order_return}, the new status is:

" => "

We have updated the progress on your return #{id_order_return}, the new status is:

"
            "

Order return #{id_order_return} - Update

" => "

Order return #{id_order_return} - Update

"
            "

Order return state

" => "

Order return state

"
            "

Thanks for your order with the reference {order_name} from {shop_name}.

" => "

Thanks for your order with the reference {order_name} from {shop_name}.

"
            "

Follow your order and download your invoice on our shop, go to the <a href="{history_url}" target="_blank">Order history and details</a> section of your customer account.

" => "

Follow your order and download your invoice on our shop, go to the <a href="{history_url}" target="_blank">Order history and details</a> section of your customer account.

"
            "

Out of stock

" => "

Out of stock

"
            "

Replenishment required

" => "

Replenishment required

"
            "

Unfortunately, one or more items are currently out of stock and this may cause a slight delay for delivery. Please accept our apologies for this inconvenience and be sure we are doing our best to correct the situation.

" => "

Unfortunately, one or more items are currently out of stock and this may cause a slight delay for delivery. Please accept our apologies for this inconvenience and be sure we are doing our best to correct the situation.

"
            "

Password

" => "

Password

"
            "

Your password has been correctly updated.

" => "

Your password has been correctly updated.

"
            "

Please note that this will change your current password.

" => "

Please note that this will change your current password.

"
            "

You have requested to reset your [1]{shop_name}[/1] login details.

" => "

You have requested to reset your [1]{shop_name}[/1] login details.

"
            "

Password Query

" => "

Password Query

"
            "

Confirmation of password request on {shop_name}

" => "

Confirmation of password request on {shop_name}

"
            "

In order to confirm this action, click on the following link:

" => "

In order to confirm this action, click on the following link:

"
            "

If you did not make this request, just ignore this email.

" => "

If you did not make this request, just ignore this email.

"
            "

Payment

" => "

Payment

"
            "

Your payment for order with the reference [1]{order_name}[/1] was successfully processed.

" => "

Your payment for order with the reference [1]{order_name}[/1] was successfully processed.

"
            "

Payment Error

" => "

Payment Error

"
            "

Payment error

" => "

Payment error

"
            "

We have encountered an error while processing your payment for your order with the reference [1]{order_name}[/1] from [1]{shop_name}[/1]. Please contact us as soon as possible.

" => "

We have encountered an error while processing your payment for your order with the reference [1]{order_name}[/1] from [1]{shop_name}[/1]. Please contact us as soon as possible.

"
            "

You can expect delivery as soon as your payment is received.

" => "

You can expect delivery as soon as your payment is received.

"
            "

Preparation

" => "

Preparation

"
            "

Processing order

" => "

Processing order

"
            "

We are currently processing your order with the reference [1]{order_name}[/1] from [1]{shop_name}[/1].

" => "

We are currently processing your order with the reference [1]{order_name}[/1] from [1]{shop_name}[/1].

"
            "

Refund processed

" => "

Refund processed

"
            "

Refund

" => "

Refund

"
            "

We have processed your refund for your order with the reference [1]{order_name}[/1] from [1]{shop_name}[/1].

" => "

We have processed your refund for your order with the reference [1]{order_name}[/1] from [1]{shop_name}[/1].

"
            "

Please do not reply directly to this email, we will not receive it.

" => "

Please do not reply directly to this email, we will not receive it.

"
            "

Reply msg

" => "

Reply message

"
            "

In order to reply, click on the following link: <a href="{link}" target="_blank">{link}</a>

" => "

In order to reply, click on the following link: <a href="{link}" target="_blank">{link}</a>

"
            "

Shipped

" => "

Shipped

"
            "

Your order with the reference [1]{order_name}[/1] has been shipped.

" => "

Your order with the reference [1]{order_name}[/1] has been shipped.

"
            "

Test

" => "

Test

"
            "

Here is a test [1]email[/1] from your shop.

" => "

Here is a test [1]email[/1] from your shop.

"
            "

If you can read this, it means the test is successful!

" => "

If you can read this, it means the test is successful!

"
            "

In order to use it, just copy/paste this code during check out.

" => "

In order to use it, just copy/paste this code during check out.

"
            "

Voucher

" => "

Voucher

"
            "

Voucher code generated

" => "

Voucher code generated

"
            "

We are pleased to inform you that a voucher has been generated in your name for order with the reference [1]{order_name}[/1].

" => "

We are pleased to inform you that a voucher has been generated in your name for order with the reference [1]{order_name}[/1].

"
            "

[1]VOUCHER CODE: {voucher_num}[/1] in the amount of [1]{voucher_amount}[/1]

" => "

[1]VOUCHER CODE: {voucher_num}[/1] in the amount of [1]{voucher_amount}[/1]

"
            "

Voucher new

" => "

Voucher new

"
            "

Voucher code has been generated

" => "

Voucher code has been generated

"
            "

Here is your new voucher code:

" => "

Here is your new voucher code:

"
            "

Your cart at {shop_name}

" => "

Your cart at {shop_name}

"
            "

Follow up 1

" => "

Follow up 1

"
            "

Thanks for your visit. However, it looks like you did not complete your purchase.

" => "

Thanks for your visit. However, it looks like you did not complete your purchase.

"
            "

Your cart has been saved, you can go back to your order on our shop:

" => "

Your cart has been saved, you can go back to your order on our shop:

"
            "

Your voucher code on {shop_name}

" => "

Your voucher code on {shop_name}

"
            "

Follow up 2

" => "

Follow up 2

"
            "

Thanks for your order.

" => "

Thanks for your order.

"
            "

Thanks for your trust.

" => "

Thanks for your trust.

"
            "

Follow up 3

" => "

Follow up 3

"
            "

Your cart has been saved, you can resume your order by visiting our shop:

" => "

Your cart has been saved, you can resume your order by visiting our shop:

"
            "

We are pleased to offer you a discount of [1]{amount}%[/1] off your next order. And this offer is valid for [1]{days}[/1] days, so do not wait any longer!

" => "

We are pleased to offer you a discount of [1]{amount}%[/1] off your next order. And this offer is valid for [1]{days}[/1] days, so do not wait any longer!

"
            "

Here is your VOUCHER CODE:

" => "

Here is your VOUCHER CODE:

"
            "

Enter this code in your shopping cart to get the discount.

" => "

Enter this code in your shopping cart to get the discount.

"
            "

Follow up 4

" => "

Follow up 4

"
            "

Your cart on {shop_name}

" => "

Your cart on {shop_name}

"
            "

Congratulations, you are one of our best customers! However, it looks like you have not placed an order since {days_threshold} days.

" => "

Congratulations, you are one of our best customers! However, it looks like you have not placed an order since {days_threshold} days.

"
            "

{product} is now available.

" => "

{product} is now available.

"
            "

Customer Quantity

" => "

Customer Quantity

"
            "

Good news, this item is back in stock!

" => "

Good news, this item is back in stock!

"
            "

Click on the following link to visit the product page and order it:

" => "

Click on the following link to visit the product page and order it:

"
            "

Customer message:

" => "

Customer message:

"
            "

Order details

" => "

Order details

"
            "

Order:

" => "

Order:

"
            "

Placed on

" => "

Placed on

"
            "

Payment:

" => "

Payment:

"
            "

Reference

" => "

Reference

"
            "

Product

" => "

Product

"
            "

Unit price

" => "

Unit price

"
            "

Quantity

" => "

Quantity

"
            "

Total price

" => "

Total price

"
            "

Products

" => "

Products

"
            "

Discounts

" => "

Discounts

"
            "

Gift-wrapping

" => "

Gift-wrapping

"
            "

Shipping

" => "

Shipping

"
            "

Total paid

" => "

Total paid

"
            "

Carrier:

" => "

Carrier:

"
            "

Delivery address

" => "

Delivery address

"
            "

Billing address

" => "

Billing address

"
            "

Including total tax

" => "

Including total tax

"
            "

New Order

" => "

New Order

"
            "

A new order was placed on [1]{shop_name}[/1] by the following customer:

" => "

A new order was placed on [1]{shop_name}[/1] by the following customer:

"
            "

Carrier

" => "

Carrier

"
            "

Order changed

" => "

Order changed

"
            "

Your order with the reference [1]{order_name}[/1] from [1]{shop_name}[/1] has been changed by the merchant.

" => "

Your order with the reference [1]{order_name}[/1] from [1]{shop_name}[/1] has been changed by the merchant.

"
            "

If you have a guest account, you can follow your order via the <a href="{guest_tracking_url}" target="_blank">Guest Tracking</a> section on our shop.

" => "

If you have a guest account, you can follow your order via the <a href="{guest_tracking_url}" target="_blank">Guest Tracking</a> section on our shop.

"
            "

Order ID {order_name}

" => "

Order ID {order_name}

"
            "

Go to your customer account to learn more about it.

" => "

Go to your customer account to learn more about it.

"
            "

Current stock cover:

" => "

Current stock cover:

"
            "

Product coverage

" => "

Product coverage

"
            "

Your stock cover is now less than the specified minimum of:

" => "

Your stock cover is now less than the specified minimum of:

"
            "

{product} is almost out of stock.

" => "

{product} is almost out of stock.

"
            "

Remaining stock:

" => "

Remaining stock:

"
            "

Replenish your inventory, go to the [1]Catalog > Stocks[/1] section of your back office to manage your stock.

" => "

Replenish your inventory, go to the [1]Catalog > Stocks[/1] section of your back office to manage your stock.

"
            "

Product out of stock

" => "

Product out of stock

"
            "

There are now less than [1]{last_qty}[/1] items in stock.

" => "

There are now less than [1]{last_qty}[/1] items in stock.

"
            "

Customer:

" => "

Customer:

"
            "

You have received a new return request for {shop_name}.

" => "

You have received a new return request for {shop_name}.

"
            "

Return Slip

" => "

Return Slip

"
            "

Return Details

" => "

Return Details

"
            "

Thank you for subscribing to our newsletter.

" => "

Thank you for subscribing to our newsletter.

"
            "

Hi,

" => "

Hi,

"
            "

Newsletter Confirmation

" => "

Newsletter Confirmation

"
            "

Newsletter Verification

" => "

Newsletter Verification

"
            "

Thank you for subscribing to our newsletter. Please click on the following link to confirm your request:

" => "

Thank you for subscribing to our newsletter. Please click on the following link to confirm your request:

"
            "

Newsletter Voucher

" => "

Newsletter Voucher

"
            "

Subscribing to newsletter

" => "

Subscribing to newsletter

"
            "

Thank you for subscribing to our newsletter. We are pleased to offer you the following voucher:

" => "

Thank you for subscribing to our newsletter. We are pleased to offer you the following voucher:

"
            "

Congratulations!

" => "

Congratulations!

"
            "

Your referred friend [1]{sponsored_firstname}[/1] [1]{sponsored_lastname}[/1] has placed his/her first order on <a href="{shop_url}">{shop_name}</a>!

" => "

Your referred friend [1]{sponsored_firstname}[/1] [1]{sponsored_lastname}[/1] has placed his/her first order on <a href="{shop_url}">{shop_name}</a>!

"
            "

We are pleased to offer you a voucher worth [1]{discount_display}[/1] (VOUCHER # [1]{discount_name}[/1]) that you can use on your next order.

" => "

We are pleased to offer you a voucher worth [1]{discount_display}[/1] (VOUCHER # [1]{discount_name}[/1]) that you can use on your next order.

"
            "

Referral program Congratulations

" => "

Referral program Congratulations

"
            "

Best regards,

" => "

Best regards,

"
            "

We are pleased to offer you a voucher worth [1]{discount}[/1] that you can use on your next order.

" => "

We are pleased to offer you a voucher worth [1]{discount}[/1] that you can use on your next order.

"
            "

Join us!

" => "

Join us!

"
            "

Your friend [1]{firstname} {lastname}[/1] wants to refer you on <a href="{shop_url}" target="_blank">{shop_name}</a>!

" => "

Your friend [1]{firstname} {lastname}[/1] wants to refer you on <a href="{shop_url}" target="_blank">{shop_name}</a>!

"
            "

Get referred and earn a discount voucher of [1]{discount}[/1]!

" => "

Get referred and earn a discount voucher of [1]{discount}[/1]!

"
            "

It's very easy to sign up, just click here!

" => "

It's very easy to sign up, just click here!

"
            "

When signing up, don't forget to provide the email address of your referring friend:

" => "

When signing up, don't forget to provide the email address of your referring friend:

"
            "

Referral program Invitation

" => "

Referral program Invitation

"
            "

Hi {firstname} {lastname},

" => "

Hi {firstname} {lastname},

"
            "

Simply copy/paste this code during the payment process for your next order.

" => "

Simply copy/paste this code during the payment process for your next order.

"
            "

Here is the code of your voucher:

" => "

Here is the code of your voucher:

"
            "

We have created a voucher in your name for referring a friend.

" => "

We have created a voucher in your name for referring a friend.

"
            "

, with an amount of

" => "

, with an amount of

"
            "

Sponsorship Program

" => "

Sponsorship Program

"
            "

Referral program Voucher

" => "

Referral program Voucher

"
            "

Your order with the reference <span><strong>{order_name}</strong></span> has been placed successfully and will be <strong>shipped as soon as we receive your payment</strong>.

" => "

Your order with the reference <span><strong>{order_name}</strong></span> has been placed successfully and will be <strong>shipped as soon as we receive your payment</strong>.

"
            "

We have generated a credit slip in your name for order with the reference <span><strong>{order_name}</strong></span>.

" => "

We have generated a credit slip in your name for order with the reference <span><strong>{order_name}</strong></span>.

"
            "

You have <span><strong>{nbProducts}</strong></span> product(s) now available for download using the following link(s):

" => "

You have <span><strong>{nbProducts}</strong></span> product(s) now available for download using the following link(s):

"
            "

Here is your personal login information for <span><strong>{shop_name}</strong></span>:

" => "

Here is your personal login information for <span><strong>{shop_name}</strong></span>:

"
            "

<a href="{shop_url}">{shop_name}</a> powered by <a href="http://www.prestashop.com/">PrestaShop™</a>

" => "

<a href="{shop_url}">{shop_name}</a> powered by <a href="http://www.prestashop.com/">PrestaShop™</a>

"
            "

<span><strong>{employee}</strong></span> wanted to forward this discussion to you.

" => "

<span><strong>{employee}</strong></span> wanted to forward this discussion to you.

"
            "

<span><strong>{employee}</strong></span> added <span><strong>"{comment}"</strong></span>

" => "

<span><strong>{employee}</strong></span> added <span><strong>"{comment}"</strong></span>

"
            "

Your guest account for <span><strong>{shop_name}</strong></span> has been transformed into a customer account.

" => "

Your guest account for <span><strong>{shop_name}</strong></span> was converted to a customer account.

"
            "

Your order with the reference <span><strong>{order_name}</strong></span> is currently in transit.

" => "

Your order with the reference <span><strong>{order_name}</strong></span> is currently in transit.

"
            "

<span><strong>Warning:</strong></span> you have received a new log alert in your Back Office.

" => "

<span><strong>Warning:</strong></span> you have received a new log alert in your Back Office.

"
            "

You can check for it in the <span><strong>"Tools" > "Logs"</strong></span> section of your Back Office.

" => "

You can check for it in the <span><strong>"Tools" > "Logs"</strong></span> section of your Back Office.

"
            "

Your order with the reference <span><strong>{order_name}</strong></span> from <span><strong>{shop_name}</strong></span> has been canceled.

" => "

Your order with the reference <span><strong>{order_name}</strong></span> from <span><strong>{shop_name}</strong></span> has been canceled.

"
            "

Your order with the reference <span><strong>{order_name}</strong></span> from <span><strong>{shop_name}</strong></span> has been changed by the merchant.

" => "

Your order with the reference <span><strong>{order_name}</strong></span> from <span><strong>{shop_name}</strong></span> has been changed by the merchant.

"
            "

You have received a new message from <span><strong>{shop_name}</strong></span> regarding order with the reference <span><strong>{order_name}</strong></span>.

" => "

You have received a new message from <span><strong>{shop_name}</strong></span> regarding order with the reference <span><strong>{order_name}</strong></span>.

"
            "

You have requested to reset your <span><strong>{shop_name}</strong></span> login details.

" => "

You have requested to reset your <span><strong>{shop_name}</strong></span> login details.

"
            "

Your order with the reference <span><strong>{order_name}</strong></span> has been shipped.

" => "

Your order with the reference <span><strong>{order_name}</strong></span> has been shipped.

"
            "

This is a <strong>test e-mail</strong> from your shop.<br /><br /> If you can read this, the test was successful!

" => "

This is a <strong>test e-mail</strong> from your shop.<br /><br /> If you can read this, the test was successful!

"
            "

A voucher has been created in your name as a result of your order with the reference <span><strong>{order_name}</strong></span>.

" => "

A voucher has been created in your name as a result of your order with the reference <span><strong>{order_name}</strong></span>.

"
            "

<span><strong>Voucher code: {voucher_num}</strong></span> in the amount of <span><strong>{voucher_amount}</strong></span>

" => "

<span><strong>Voucher code: {voucher_num}</strong></span> in the amount of <span><strong>{voucher_amount}</strong></span>

"
            "

As an incentive, we can give you a discount of {amount}% off your next order! This offer is valid for <span><strong>{days}</strong></span> days, so do not waste a moment!

" => "

As an incentive, we can give you a discount of {amount}% off your next order! This offer is valid for <span><strong>{days}</strong></span> days, so do not waste a moment!

"
            "

As our way of saying thanks, we want to give you a discount of <span><strong>{amount}</strong></span>% off your next order! This offer is valid for <span><strong>{days}</strong></span> days, so do not waste a moment!

" => "

As our way of saying thanks, we want to give you a discount of <span><strong>{amount}</strong></span>% off your next order! This offer is valid for <span><strong>{days}</strong></span> days, so do not waste a moment!

"
            "

As appreciation for your loyalty, we want to give you a discount of <span><strong>{amount}</strong></span>% valid on your next order! This offer is valid for <span><strong>{days}</strong></span> days, so do not waste a moment!

" => "

As appreciation for your loyalty, we want to give you a discount of <span><strong>{amount}</strong></span>% valid on your next order! This offer is valid for <span><strong>{days}</strong></span> days, so do not waste a moment!

"
            "

We wish to thank you for the trust you have placed in us and want to give you a discount of {amount}% valid on your next order! This offer is valid for <span><strong>{days}</strong></span> days, so do not waste a moment!

" => "

We wish to thank you for the trust you have placed in us and want to give you a discount of {amount}% valid on your next order! This offer is valid for <span><strong>{days}</strong></span> days, so do not waste a moment!

"
            "

Your order with the reference <span><strong>{order_name}</strong></span> has been modified.

" => "

Your order with the reference <span><strong>{order_name}</strong></span> has been modified.

"
            "

You are advised to open the product&#039;s admin Product Page in order to replenish your inventory.

" => "

You are advised to open the product&#039;s admin Product Page in order to replenish your inventory.

"
            "

Your referred friend <span><strong>{sponsored_firstname} {sponsored_lastname}</strong></span> has placed his or her first order on <a href="{shop_url}">{shop_name}</a>!

" => "

Your referred friend <span><strong>{sponsored_firstname} {sponsored_lastname}</strong></span> has placed his or her first order on <a href="{shop_url}">{shop_name}</a>!

"
            "

We are pleased to offer you a voucher worth <span><strong>{discount_display} (voucher # {discount_name})</strong></span> that you can use on your next order.

" => "

We are pleased to offer you a voucher worth <span><strong>{discount_display} (voucher # {discount_name})</strong></span> that you can use on your next order.

"
            "

Your friend <span><strong>{firstname} {lastname}</strong></span> wants to refer you on <a href="{shop_url}">{shop_name}</a>!

" => "

Your friend <span><strong>{firstname} {lastname}</strong></span> wants to refer you on <a href="{shop_url}">{shop_name}</a>!

"
            "

We are pleased to offer you a voucher worth <span><strong>{discount}</strong></span> that you can use on your next order.

" => "

We are pleased to offer you a voucher worth <span><strong>{discount}</strong></span> that you can use on your next order.

"
            "

Get referred and earn a discount voucher of <span><strong>{discount}!</strong></span>

" => "

Get referred and earn a discount voucher of <span><strong>{discount}!</strong></span>

"
            "

It&#039;s very easy to sign up. Just click here!

" => "

It&#039;s very easy to sign up. Just click here!

"
            "

When signing up, don&#039;t forget to provide the e-mail address of your referring friend:

" => "

When signing up, don&#039;t forget to provide the e-mail address of your referring friend:

"
          ]
          "

ModulesWirepaymentShop

" => 

array:20

 [
            "

%1$s (tax incl.)

" => "

%1$s (tax incl.)

"
            "

This payment method is not available.

" => "

This payment method is not available.

"
            "

Amount

" => "

Amount

"
            "

Name of account owner

" => "

Name of account owner

"
            "

Please include these details

" => "

Please include these details

"
            "

Bank name

" => "

Bank name

"
            "

Pay by bank wire

" => "

Pay by bank wire

"
            "

(order processing will be longer)

" => "

(order processing will be longer)

"
            "

Your order on %s is complete.

" => "

Your order on %s is complete.

"
            "

Please send us a bank wire with:

" => "

Please send us a bank wire with:

"
            "

Please specify your order reference %s in the bankwire description.

" => "

Please specify your order reference %s in the bankwire description.

"
            "

We've also sent you this information by e-mail.

" => "

We've also sent you this information by e-mail.

"
            "

Your order will be sent as soon as we receive payment.

" => "

Your order will be sent as soon as we receive payment.

"
            "

If you have questions, comments or concerns, please contact our [1]expert customer support team[/1].

" => "

If you have questions, comments or concerns, please contact our [1]expert customer support team[/1].

"
            "

We noticed a problem with your order. If you think this is an error, feel free to contact our [1]expert customer support team[/1].

" => "

We noticed a problem with your order. If you think this is an error, feel free to contact our [1]expert customer support team[/1].

"
            "

Please transfer the invoice amount to our bank account. You will receive our order confirmation by email containing bank details and order number.

" => "

Please transfer the invoice amount to our bank account. You will receive our order confirmation by email containing bank details and order number.

"
            "

Goods will be reserved %s days for you and we'll process the order immediately after receiving the payment.

" => "

Goods will be reserved %s days for you and we'll process the order immediately after receiving the payment.

"
            "

More information

" => "

More information

"
            "

Bankwire

" => "

Bankwire

"
            "

Payment is made by transfer of the invoice amount to the following account:

" => "

Payment is made by transfer of the invoice amount to the following account:

"
          ]
          "

ModulesShoppingcartAdmin

" => 

array:5

 [
            "

Shopping cart

" => "

Shopping cart

"
            "

Adds a block containing the customer's shopping cart.

" => "

Adds a block containing the customer's shopping cart.

"
            "

Ajax: Invalid choice.

" => "

Ajax: Invalid choice.

"
            "

Ajax cart

" => "

Ajax cart

"
            "

Activate Ajax mode for the cart (compatible with the default theme).

" => "

Activate Ajax mode for the cart (compatible with the default theme).

"
          ]
          "

ModulesCarriercomparisonShop

" => 

array:10

 [
            "

Estimate the cost of shipping & taxes.

" => "

Estimate the cost of shipping & taxes.

"
            "

Country

" => "

Country

"
            "

State

" => "

State

"
            "

Zip Code

" => "

Zip Code

"
            "

Needed for certain carriers.

" => "

Needed for certain carriers.

"
            "

Carrier

" => "

Carrier

"
            "

Information

" => "

Information

"
            "

Price

" => "

Price

"
            "

Update cart

" => "

Update cart

"
            "

Estimate Shipping Cost

" => "

Estimate Shipping Cost

"
          ]
          "

ModulesBannerAdmin

" => 

array:8

 [
            "

Banner

" => "

Banner

"
            "

Displays a banner on your shop.

" => "

Displays a banner on your shop.

"
            "

Banner image

" => "

Banner image

"
            "

Upload an image for your top banner. The recommended dimensions are 1110 x 214px if you are using the default theme.

" => "

Upload an image for your top banner. The recommended dimensions are 1110 x 214px if you are using the default theme.

"
            "

Banner Link

" => "

Banner Link

"
            "

Enter the link associated to your banner. When clicking on the banner, the link opens in the same window. If no link is entered, it redirects to the homepage.

" => "

Enter the link associated to your banner. When clicking on the banner, the link opens in the same window. If no link is entered, it redirects to the homepage.

"
            "

Banner description

" => "

Banner description

"
            "

Please enter a short but meaningful description for the banner.

" => "

Please enter a short but meaningful description for the banner.

"
          ]
          "

ModulesCustomersigninAdmin

" => 

array:3

 [
            "

Customer "Sign in" link

" => "

Customer "Sign in" link

"
            "

Adds a block that displays information about the customer.

" => "

Adds a block that displays information about the customer.

"
            "

%firstname% %lastname%

" => "

%firstname% %lastname%

"
          ]
          "

AdminShippingFeature

" => 

array:64

 [
            "

Will be applied when the price is

" => "

Will be applied when the price is

"
            "

Will be applied when the weight is

" => "

Will be applied when the weight is

"
            "

Add new range

" => "

Add new range

"
            "

Ranges

" => "

Ranges

"
            "

inactive

" => "

inactive

"
            "

This carrier is %1$s and the transit time is %2$s.

" => "

This carrier is %1$s and the transit time is %2$s.

"
            "

free

" => "

free

"
            "

not free

" => "

not free

"
            "

This carrier can deliver orders from %1$s to %2$s.

" => "

This carrier can deliver orders from %1$s to %2$s.

"
            "

If the order is out of range, the behavior is to %3$s.

" => "

If the order is out of range, the behavior is to %3$s.

"
            "

The shipping cost is calculated %1$s and the tax rule %2$s will be applied.

" => "

Shipping costs are calculated %1$s and the tax rule %2$s will be applied.

"
            "

according to the price

" => "

according to the price

"
            "

according to the weight

" => "

according to the weight

"
            "

Carrier name:

" => "

Carrier name:

"
            "

This carrier will be proposed for those delivery zones:

" => "

This carrier will be proposed for those delivery zones:

"
            "

And it will be proposed for those client groups:

" => "

And it will be proposed for those client groups:

"
            "

Finally, this carrier will be proposed in those shops:

" => "

Finally, this carrier will be proposed in those shops:

"
            "

Use one of our recommended carrier modules

" => "

Use one of our recommended carrier modules

"
             …46
          ]
          "

AdminGlobalError

" => 

array:1

 [ …1]
          "

AdminLoginNotification

" => 

array:24

 [ …24]
          "

AdminNotificationsInfo

" => 

array:12

 [ …12]
          "

ModulesDataprivacyAdmin

" => 

array:6

 [ …6]
          "

ModulesCheckpaymentAdmin

" => 

array:15

 [ …15]
          "

AdminNavigationMenu

" => 

array:119

 [ …119]
          "

ModulesFacetedsearchAdmin

" => 

array:92

 [ …92]
          "

ModulesSpecialsShop

" => 

array:2

 [ …2]
          "

ModulesEmailsubscriptionShop

" => 

array:14

 [ …14]
          "

ModulesRssfeedAdmin

" => 

array:16

 [ …16]
          "

ModulesBannerShop

" => 

array:1

 [ …1]
          "

ModulesRssfeedShop

" => 

array:1

 [ …1]
          "

ModulesBlockreassuranceAdmin

" => 

array:15

 [ …15]
          "

ModulesDashactivityAdmin

" => 

array:29

 [ …29]
          "

AdminPaymentFeature

" => 

array:7

 [ …7]
          "

ModulesProductcommentsAdmin

" => 

array:48

 [ …48]
          "

ModulesLegalcomplianceShop

" => 

array:21

 [ …21]
          "

ModulesCheckpaymentShop

" => 

array:19

 [ …19]
          "

ModulesStatsstockAdmin

" => 

array:9

 [ …9]
          "

ModulesLegalcomplianceAdmin

" => 

array:63

 [ …63]
          "

ShopFormsErrors

" => 

array:7

 [ …7]
          "

ModulesNewproductsAdmin

" => 

array:7

 [ …7]
          "

ModulesLivetranslationShop

" => 

array:1

 [ …1]
          "

AdminModulesHelp

" => 

array:15

 [ …15]
          "

ModulesStatsvisitsAdmin

" => 

array:13

 [ …13]
          "

ModulesContactformShop

" => 

array:16

 [ …16]
          "

ShopNotificationsSuccess

" => 

array:9

 [ …9]
          "

ModulesCategoryproductsAdmin

" => 

array:6

 [ …6]
          "

AdminLoginFeature

" => 

array:9

 [ …9]
          "

ModulesDateofdeliveryAdmin

" => 

array:32

 [ …32]
          "

ModulesLivetranslationAdmin

" => 

array:14

 [ …14]
          "

ModulesViewedproductAdmin

" => 

array:6

 [ …6]
          "

ModulesGAnalyticsAdmin

" => 

array:23

 [ …23]
          "

ModulesCarriercomparisonAdmin

" => 

array:4

 [ …4]
          "

ModulesCashondeliveryShop

" => 

array:7

 [ …7]
          "

ModulesGsitemapAdmin

" => 

array:43

 [ …43]
          "

ModulesWelcomeAdmin

" => 

array:55

 [ …55]
          "

ModulesCustomeraccountlinksAdmin

" => 

array:5

 [ …5]
          "

AdminModulesFeature

" => 

array:84

 [ …84]
          "

ModulesProductcommentsShop

" => 

array:42

 [ …42]
          "

AdminDesignFeature

" => 

array:108

 [ …108]
          "

AdminDesignNotification

" => 

array:39

 [ …39]
          "

AdminModulesNotification

" => 

array:150

 [ …150]
          "

ModulesBestsellersAdmin

" => 

array:4

 [ …4]
          "

ModulesSocialfollowAdmin

" => 

array:18

 [ …18]
          "

ShopNotificationsInfo

" => 

array:1

 [ …1]
          "

ModulesStatsbestcustomersAdmin

" => 

array:12

 [ …12]
          "

AdminPaymentNotification

" => 

array:11

 [ …11]
          "

ModulesSharebuttonsShop

" => 

array:4

 [ …4]
          "

AdminCatalogHelp

" => 

array:146

 [ …146]
          "

AdminNotificationsWarning

" => 

array:16

 [ …16]
          "

AdminStatsHelp

" => 

array:4

 [ …4]
          "

ModulesGridhtmlAdmin

" => 

array:2

 [ …2]
          "

AdminAdvparametersHelp

" => 

array:102

 [ …102]
          "

ModulesPscleanerAdmin

" => 

array:23

 [ …23]
          "

ModulesStatssearchAdmin

" => 

array:9

 [ …9]
          "

ShopDemoCatalog

" => 

array:67

 [ …67]
          "

ModulesDashtrendsAdmin

" => 

array:15

 [ …15]
          "

ModulesStatsbestproductsAdmin

" => 

array:6

 [ …6]
          "

messages

" => 

array:522

 [ …522]
          "

ModulesCashondeliveryAdmin

" => 

array:2

 [ …2]
          "

ModulesSupplierlistAdmin

" => 

array:9

 [ …9]
          "

AdminOrderscustomersNotification

" => 

array:170

 [ …170]
          "

ShopFormsLabels

" => 

array:38

 [ …38]
          "

ModulesCrosssellingAdmin

" => 

array:8

 [ …8]
          "

ModulesFeaturedproductsShop

" => 

array:2

 [ …2]
          "

ModulesGraphnvd3Admin

" => 

array:1

 [ …1]
          "

ModulesMainmenuAdmin

" => 

array:34

 [ …34]
          "

AdminShopparametersHelp

" => 

array:143

 [ …143]
          "

ModulesEmailsubscriptionAdmin

" => 

array:41

 [ …41]
          "

ModulesWirepaymentAdmin

" => 

array:21

 [ …21]
          "

ModulesWatermarkAdmin

" => 

array:23

 [ …23]
          "

ModulesFaviconnotificationboAdmin

" => 

array:7

 [ …7]
          "

ModulesPagesnotfoundAdmin

" => 

array:18

 [ …18]
          "

ModulesSekeywordsAdmin

" => 

array:18

 [ …18]
          "

ModulesDataprivacyShop

" => 

array:1

 [ …1]
          "

GlobalActions

" => 

array:2

 [ …2]
          "

ModulesStatsbestcategoriesAdmin

" => 

array:8

 [ …8]
          "

AdminDashboardNotification

" => 

array:4

 [ …4]
          "

AdminOrderscustomersFeature

" => 

array:355

 [ …355]
          "

ShopNavigation

" => 

array:58

 [ …58]
          "

ModulesStatscarrierAdmin

" => 

array:5

 [ …5]
          "

ModulesAutoupgradeAdmin

" => 

array:203

 [ …203]
          "

ModulesSpecialsAdmin

" => 

array:4

 [ …4]
          "

AdminStatsNotification

" => 

array:3

 [ …3]
          "

ModulesSearchbarAdmin

" => 

array:2

 [ …2]
          "

ModulesSupplierlistShop

" => 

array:2

 [ …2]
          "

ModulesFacetedsearchShop

" => 

array:12

 [ …12]
          "

EmailsSubject

" => 

array:24

 [ …24]
          "

ModulesStatsequipmentAdmin

" => 

array:10

 [ …10]
          "

ModulesStatsproductAdmin

" => 

array:20

 [ …20]
          "

ModulesLanguageselectorAdmin

" => 

array:2

 [ …2]
          "

AdminAdvparametersNotification

" => 

array:232

 [ …232]
          "

AdminNavigationFooter

" => 

array:7

 [ …7]
          "

ModulesStatscatalogAdmin

" => 

array:17

 [ …17]
          "

ModulesStatsbestvouchersAdmin

" => 

array:4

 [ …4]
          "

ModulesStatsregistrationsAdmin

" => 

array:15

 [ …15]
          "

AdminNavigationNotification

" => 

array:23

 [ …23]
          "

ModulesDashproductsAdmin

" => 

array:26

 [ …26]
          "

AdminCatalogNotification

" => 

array:174

 [ …174]
          "

ModulesNewproductsShop

" => 

array:2

 [ …2]
          "

AdminDashboardHelp

" => 

array:10

 [ …10]
          "

ModulesMailalertsShop

" => 

array:6

 [ …6]
          "

AdminDesignHelp

" => 

array:60

 [ …60]
          "

ModulesTrackingfrontShop

" => 

array:34

 [ …34]
          "

ModulesCategorytreeAdmin

" => 

array:10

 [ …10]
          "

AdminNavigationSearch

" => 

array:25

 [ …25]
          "

ModulesBrandlistAdmin

" => 

array:9

 [ …9]
          "

AdminActions

" => 

array:114

 [ …114]
          "

ShopFormsHelp

" => 

array:12

 [ …12]
          "

ModulesLinklistAdmin

" => 

array:24

 [ …24]
          "

ModulesFeederAdmin

" => 

array:2

 [ …2]
          "

ShopNotificationsError

" => 

array:96

 [ …96]
          "

AdminStatsFeature

" => 

array:11

 [ …11]
          "

ModulesStatsbestmanufacturersAdmin

" => 

array:3

 [ …3]
          "

ShopNotificationsWarning

" => 

array:8

 [ …8]
          "

AdminShippingNotification

" => 

array:18

 [ …18]
          "

ModulesStatsbestsuppliersAdmin

" => 

array:3

 [ …3]
          "

ModulesStatsnewsletterAdmin

" => 

array:7

 [ …7]
          "

ModulesSearchbarShop

" => 

array:1

 [ …1]
          "

ModulesProductinfoAdmin

" => 

array:15

 [ …15]
          "

ModulesSharebuttonsAdmin

" => 

array:2

 [ …2]
          "

ModulesSocialfollowShop

" => 

array:9

 [ …9]
          "

AdminShippingHelp

" => 

array:44

 [ …44]
          "

ModulesNewsletterAdmin

" => 

array:23

 [ …23]
          "

ModulesContactinfoShop

" => 

array:8

 [ …8]
          "

ModulesCrosssellingShop

" => 

array:1

 [ …1]
          "

ModulesDashgoalsAdmin

" => 

array:23

 [ …23]
          "

ModulesCategoryproductsShop

" => 

array:2

 [ …2]
          "

ModulesCurrencyselectorAdmin

" => 

array:2

 [ …2]
          "

ModulesImagesliderAdmin

" => 

array:38

 [ …38]
          "

ModulesMailalertsAdmin

" => 

array:32

 [ …32]
          "

AdminShopparametersNotification

" => 

array:44

 [ …44]
          "

ModulesCustomtextAdmin

" => 

array:4

 [ …4]
          "

ModulesBestsellersShop

" => 

array:2

 [ …2]
          "

AdminDashboardFeature

" => 

array:23

 [ …23]
          "

AdminShopparametersFeature

" => 

array:313

 [ …313]
          "

ModulesStatssalesAdmin

" => 

array:18

 [ …18]
          "

ModulesDateofdeliveryShop

" => 

array:5

 [ …5]
          "

ModulesBlockreassuranceShop

" => 

array:3

 [ …3]
          "

Install

" => 

array:229

 [ …229]
          "

AdminGlobal

" => 

array:273

 [ …273]
          "

ModulesStatsoriginAdmin

" => 

array:14

 [ …14]
          "

ModulesStatscheckupAdmin

" => 

array:17

 [ …17]
          "

ModulesReminderAdmin

" => 

array:40

 [ …40]
          "

AdminOrderscustomersHelp

" => 

array:47

 [ …47]
          "

AdminInternationalHelp

" => 

array:79

 [ …79]
          "

ModulesLinklistShop

" => 

array:2

 [ …2]
          "

AdminInternationalFeature

" => 

array:146

 [ …146]
          "

ModulesBrandlistShop

" => 

array:2

 [ …2]
          "

AdminNavigationHeader

" => 

array:54

 [ …54]
          "

ShopThemeCustomeraccount

" => 

array:83

 [ …83]
          "

ShopThemeActions

" => 

array:54

 [ …54]
          "

ModulesViewedproductShop

" => 

array:1

 [ …1]
          "

ModulesContactformAdmin

" => 

array:8

 [ …8]
          "

ModulesStatsliveAdmin

" => 

array:15

 [ …15]
          "

AdminCatalogFeature

" => 

array:451

 [ …451]
          "

AdminAdvparametersFeature

" => 

array:357

 [ …357]
          "

ModulesStatsforecastAdmin

" => 

array:38

 [ …38]
          "

AdminPaymentHelp

" => 

array:7

 [ …7]
          "

ModulesStatspersonalinfosAdmin

" => 

array:28

 [ …28]
          "

ModulesStatsdataAdmin

" => 

array:8

 [ …8]
          "

ModulesTrackingfrontAdmin

" => 

array:2

 [ …2]
          "

ModulesContactinfoAdmin

" => 

array:2

 [ …2]
          "

AdminNotificationsError

" => 

array:212

 [ …212]
          "

AdminInternationalNotification

" => 

array:133

 [ …133]
          "

ModulesFeaturedproductsAdmin

" => 

array:12

 [ …12]
          "

en-US

" => 

array:31

 [ …31]
        ]
        -

metadata

: []
        -

resources

: []
        -

locale

: "

en-US

"
        -

fallbackCatalogue

: 

null


        -

parent

: 

null


      }
    ]
    -

locale

: "

en-US

"
    -

fallbackLocales

: []
    -

loaders

: []
    -

resources

: []
    -

formatter

: MessageFormatter {#46
      -

selector

: MessageSelector {#47}
    }
    -

cacheDir

: "

/var/www/vhosts/calzadosvesga.com/httpdocs/var/cache/prod/translations

"
    -

debug

: 

false


    -

configCacheFactory

: ConfigCacheFactory {#48
      -

debug

: 

false


    }
  }
  #

settings

: ProductPresentationSettings {#859
    +

catalog_mode

: 

false


    +

catalog_mode_with_prices

: 

0


    +

restricted_country_mode

: 

null


    +

include_taxes

: 

true


    +

allow_add_variant_to_cart_from_listing

: 

0


    +

stock_management_enabled

: "

1

"
    +

showPrices

: 

true


    +

lastRemainingItems

: "

0

"
  }
  #

product

: 

array:110

 [
    "

id_product

" => "

9124

"
    "

id_supplier

" => "

173

"
    "

id_manufacturer

" => "

35

"
    "

id_category_default

" => "

139

"
    "

id_shop_default

" => "

1

"
    "

id_tax_rules_group

" => "

96

"
    "

on_sale

" => "

0

"
    "

online_only

" => "

0

"
    "

ean13

" => ""
    "

isbn

" => ""
    "

upc

" => ""
    "

ecotax

" => "

0.000000

"
    "

quantity

" => 

1


    "

minimal_quantity

" => "

1

"
    "

low_stock_threshold

" => 

null


    "

low_stock_alert

" => "

0

"
    "

price

" => "

€26.50

"
    "

wholesale_price

" => "

0.000000

"
    "

unity

" => ""
    "

unit_price_ratio

" => "

0.000000

"
    "

additional_shipping_cost

" => "

0.00

"
    "

reference

" => "

21201553

"
    "

supplier_reference

" => "

BALUGAN.010

"
    "

location

" => ""
    "

width

" => "

0.000000

"
    "

height

" => "

0.000000

"
    "

depth

" => "

0.000000

"
    "

weight

" => "

0.000000

"
    "

out_of_stock

" => "

0

"
    "

additional_delivery_times

" => "

1

"
    "

quantity_discount

" => "

0

"
    "

customizable

" => "

0

"
    "

uploadable_files

" => "

0

"
    "

text_fields

" => "

0

"
    "

active

" => "

1

"
    "

redirect_type

" => "

301-category

"
    "

id_type_redirected

" => "

0

"
    "

available_for_order

" => "

1

"
    "

available_date

" => "

2021-05-24

"
    "

show_condition

" => "

1

"
    "

condition

" => "

new

"
    "

show_price

" => "

1

"
    "

indexed

" => "

1

"
    "

visibility

" => "

both

"
    "

cache_is_pack

" => "

0

"
    "

cache_has_attachments

" => "

0

"
    "

is_virtual

" => "

0

"
    "

cache_default_attribute

" => "

76284

"
    "

date_add

" => "

2021-05-24 10:08:52

"
    "

date_upd

" => "

2022-01-26 20:02:38

"
    "

advanced_stock_management

" => "

0

"
    "

pack_stock_type

" => "

3

"
    "

state

" => "

1

"
    "

id_shop

" => "

1

"
    "

id_lang

" => "

5

"
    "

description

" => "<p>Women's open shoes made with soft leathers. These sandals with their 3-centimeter high wedge are ideal to enjoy their comfort and beautiful design now with the arrival of good weather. </p><p>The closure and fastening system has an adjustable metal buckle on the bracelet strap that surrounds our ankle. The three strips that pass over our instep will also provide support.</p><p>These sandals will fully satisfy our needs for a comfortable, informal and perfect footwear for daily use.</p><p>The padded insole is lined with leather and it will absorb our weight and the impacts that occur when we walk.</p><p>With these beautiful shoes on our feet we will be able to lead an active and dynamic life without giving up wearing attractive styles and current designs every season.</p><p>The manufacture of the entire Okios collection is done by hand so that we can enjoy footwear with all the quality guarantees and we can enjoy them on our feet for a long time.</p><p>Okios manufactures Bio sandals and footwear with an anatomical, comfortable and comfortable design. In its manufacture, environmentally friendly footwear is sought, seeking a good future for our planet.</p><p>These casual-style sandals have several tones in their manufacture, they will make it much easier for us to make our summer looks. We will be able to put clothes of almost all shades to wear cheerful and colorful outfits at the same time.</p><p>We are going to walk in green with Okios sandals on our feet.</p><p>Made in Spain.</p><p>Okios for Calzados Vesga .</p><p></p>

\n

"
    "

description_short

" => """
      <p>Casual and urban style sandals made with soft leathers. Nice combination of colors in the straps that pass over our instep so that we have an easy choice of our looks this summer.</p><p>They have a medium height wedge with less than 4 centimeters in height that will allow us to walk comfortably for hours. It is a light shoe with a good grip helped by the strap with an adjustable metal buckle.</p><p>Made in Spain in an artisanal way.</p><p>Okios for Calzados Vesga .</p><div id="gtx-trans" style="position: absolute; left: -62px; top: 33px;">

\r\n


      <div class="gtx-trans-icon"></div>

\r\n


      </div>

\n


      """
    "

link_rewrite

" => "

sandalias-cuna-de-mujer-de-okios-balugan-010-calzados-vesga

"
    "

meta_description

" => ""
    "

meta_keywords

" => ""
    "

meta_title

" => ""
    "

name

" => "

Sandalias Cuña de Mujer de Okios Balugan-010- Calzados Vesga

"
    "

available_now

" => "

Available

"
    "

available_later

" => ""
    "

delivery_in_stock

" => ""
    "

delivery_out_stock

" => ""
    "

new

" => "

0

"
    "

id_product_attribute

" => "

76284

"
    "

allow_oosp

" => 

0


    "

category

" => "

women-s-wedge-sandals

"
    "

category_name

" => "

Women's Wedge Sandals

"
    "

link

" => "

https://www.calzadosvesga.com/en/sandalias-cuna-de-mujer-de-okios-balugan-010-calzados-vesga.html

"
    "

attribute_price

" => 

0.0


    "

price_tax_exc

" => 

21.900845


    "

price_without_reduction

" => 

38.500022


    "

price_without_reduction_without_tax

" => 

31.8182


    "

reduction

" => 

12.0


    "

reduction_without_tax

" => 

9.917355


    "

specific_prices

" => 

array:20

 [
      "

id_specific_price

" => "

7669092

"
      "

id_specific_price_rule

" => "

0

"
      "

id_cart

" => "

0

"
      "

id_product

" => "

9124

"
      "

id_shop

" => "

0

"
      "

id_shop_group

" => "

0

"
      "

id_currency

" => "

0

"
      "

id_country

" => "

0

"
      "

id_group

" => "

0

"
      "

id_customer

" => "

0

"
      "

id_product_attribute

" => "

0

"
      "

price

" => "

-1.000000

"
      "

from_quantity

" => "

1

"
      "

reduction

" => "

12.000000

"
      "

reduction_tax

" => "

1

"
      "

reduction_type

" => "

amount

"
      "

from

" => "

2021-07-19 00:00:00

"
      "

to

" => "

2022-02-28 00:00:00

"
      "

OrdenOdaGest

" => "

2

"
      "

score

" => "

32

"
    ]
    "

quantity_all_versions

" => 

2


    "

id_image

" => "

en-default

"
    "

features

" => 

array:4

 [
      

0

 => 

array:4

 [
        "

name

" => "

Heel Height:

"
        "

value

" => "

FROM 2 CM TO 5 CM

"
        "

id_feature

" => "

2

"
        "

position

" => "

0

"
      ]
      

1

 => 

array:4

 [
        "

name

" => "

Exterior:

"
        "

value

" => "

LEATHER

"
        "

id_feature

" => "

3

"
        "

position

" => "

1

"
      ]
      

2

 => 

array:4

 [
        "

name

" => "

Cover:

"
        "

value

" => "

LEATHER

"
        "

id_feature

" => "

4

"
        "

position

" => "

2

"
      ]
      

3

 => 

array:4

 [
        "

name

" => "

Piso:

"
        "

value

" => "

OTHER MATERIALS

"
        "

id_feature

" => "

5

"
        "

position

" => "

3

"
      ]
    ]
    "

attachments

" => []
    "

virtual

" => 

0


    "

pack

" => 

0


    "

packItems

" => []
    "

nopackprice

" => 

0


    "

customization_required

" => 

false


    "

attributes

" => 

array:2

 [
      

8

 => 

array:8

 [
        "

id_attribute

" => "

1512

"
        "

id_attribute_group

" => "

8

"
        "

name

" => "

39

"
        "

group

" => "

Size

"
        "

reference

" => "

21201553-39-CUERO

"
        "

ean13

" => ""
        "

isbn

" => ""
        "

upc

" => ""
      ]
      

9

 => 

array:8

 [
        "

id_attribute

" => "

1529

"
        "

id_attribute_group

" => "

9

"
        "

name

" => "

LEATHER

"
        "

group

" => "

Colour

"
        "

reference

" => "

21201553-39-CUERO

"
        "

ean13

" => ""
        "

isbn

" => ""
        "

upc

" => ""
      ]
    ]
    "

rate

" => 

21.0


    "

tax_name

" => "

21% IVA

"
    "

ecotax_rate

" => 

0.0


    "

unit_price

" => ""
    "

images

" => 

array:9

 [
      

0

 => 

array:9

 [
        "

bySize

" => 

array:6

 [
          "

small_default

" => 

array:3

 [ …3]
          "

cart_default

" => 

array:3

 [ …3]
          "

home_default

" => 

array:3

 [ …3]
          "

medium_default

" => 

array:3

 [ …3]
          "

large_default

" => 

array:3

 [ …3]
          "

imagen_amazon

" => 

array:3

 [ …3]
        ]
        "

small

" => 

array:3

 [
          "

url

" => "

https://www.calzadosvesga.com/107206-small_default/sandalias-cuna-de-mujer-de-okios-balugan-010-calzados-vesga.jpg

"
          "

width

" => 

98


          "

height

" => 

108


        ]
        "

medium

" => 

array:3

 [
          "

url

" => "

https://www.calzadosvesga.com/107206-medium_default/sandalias-cuna-de-mujer-de-okios-balugan-010-calzados-vesga.jpg

"
          "

width

" => 

452


          "

height

" => 

497


        ]
        "

large

" => 

array:3

 [
          "

url

" => "

https://www.calzadosvesga.com/107206-imagen_amazon/sandalias-cuna-de-mujer-de-okios-balugan-010-calzados-vesga.jpg

"
          "

width

" => 

1001


          "

height

" => 

1001


        ]
        "

legend

" => ""
        "

cover

" => "

1

"
        "

id_image

" => "

107206

"
        "

position

" => "

1

"
        "

associatedVariants

" => 

array:4

 [
          

0

 => "

76282

"
          

1

 => "

76283

"
          

2

 => "

76284

"
          

3

 => "

76285

"
        ]
      ]
      

1

 => 

array:9

 [
        "

bySize

" => 

array:6

 [
          "

small_default

" => 

array:3

 [ …3]
          "

cart_default

" => 

array:3

 [ …3]
          "

home_default

" => 

array:3

 [ …3]
          "

medium_default

" => 

array:3

 [ …3]
          "

large_default

" => 

array:3

 [ …3]
          "

imagen_amazon

" => 

array:3

 [ …3]
        ]
        "

small

" => 

array:3

 [
          "

url

" => "

https://www.calzadosvesga.com/107207-small_default/sandalias-cuna-de-mujer-de-okios-balugan-010-calzados-vesga.jpg

"
          "

width

" => 

98


          "

height

" => 

108


        ]
        "

medium

" => 

array:3

 [
          "

url

" => "

https://www.calzadosvesga.com/107207-medium_default/sandalias-cuna-de-mujer-de-okios-balugan-010-calzados-vesga.jpg

"
          "

width

" => 

452


          "

height

" => 

497


        ]
        "

large

" => 

array:3

 [
          "

url

" => "

https://www.calzadosvesga.com/107207-imagen_amazon/sandalias-cuna-de-mujer-de-okios-balugan-010-calzados-vesga.jpg

"
          "

width

" => 

1001


          "

height

" => 

1001


        ]
        "

legend

" => ""
        "

cover

" => 

null


        "

id_image

" => "

107207

"
        "

position

" => "

2

"
        "

associatedVariants

" => 

array:4

 [
          

0

 => "

76282

"
          

1

 => "

76283

"
          

2

 => "

76284

"
          

3

 => "

76285

"
        ]
      ]
      

2

 => 

array:9

 [
        "

bySize

" => 

array:6

 [
          "

small_default

" => 

array:3

 [ …3]
          "

cart_default

" => 

array:3

 [ …3]
          "

home_default

" => 

array:3

 [ …3]
          "

medium_default

" => 

array:3

 [ …3]
          "

large_default

" => 

array:3

 [ …3]
          "

imagen_amazon

" => 

array:3

 [ …3]
        ]
        "

small

" => 

array:3

 [
          "

url

" => "

https://www.calzadosvesga.com/107208-small_default/sandalias-cuna-de-mujer-de-okios-balugan-010-calzados-vesga.jpg

"
          "

width

" => 

98


          "

height

" => 

108


        ]
        "

medium

" => 

array:3

 [
          "

url

" => "

https://www.calzadosvesga.com/107208-medium_default/sandalias-cuna-de-mujer-de-okios-balugan-010-calzados-vesga.jpg

"
          "

width

" => 

452


          "

height

" => 

497


        ]
        "

large

" => 

array:3

 [
          "

url

" => "

https://www.calzadosvesga.com/107208-imagen_amazon/sandalias-cuna-de-mujer-de-okios-balugan-010-calzados-vesga.jpg

"
          "

width

" => 

1001


          "

height

" => 

1001


        ]
        "

legend

" => ""
        "

cover

" => 

null


        "

id_image

" => "

107208

"
        "

position

" => "

3

"
        "

associatedVariants

" => 

array:4

 [
          

0

 => "

76282

"
          

1

 => "

76283

"
          

2

 => "

76284

"
          

3

 => "

76285

"
        ]
      ]
      

3

 => 

array:9

 [
        "

bySize

" => 

array:6

 [
          "

small_default

" => 

array:3

 [ …3]
          "

cart_default

" => 

array:3

 [ …3]
          "

home_default

" => 

array:3

 [ …3]
          "

medium_default

" => 

array:3

 [ …3]
          "

large_default

" => 

array:3

 [ …3]
          "

imagen_amazon

" => 

array:3

 [ …3]
        ]
        "

small

" => 

array:3

 [
          "

url

" => "

https://www.calzadosvesga.com/107209-small_default/sandalias-cuna-de-mujer-de-okios-balugan-010-calzados-vesga.jpg

"
          "

width

" => 

98


          "

height

" => 

108


        ]
        "

medium

" => 

array:3

 [
          "

url

" => "

https://www.calzadosvesga.com/107209-medium_default/sandalias-cuna-de-mujer-de-okios-balugan-010-calzados-vesga.jpg

"
          "

width

" => 

452


          "

height

" => 

497


        ]
        "

large

" => 

array:3

 [
          "

url

" => "

https://www.calzadosvesga.com/107209-imagen_amazon/sandalias-cuna-de-mujer-de-okios-balugan-010-calzados-vesga.jpg

"
          "

width

" => 

1001


          "

height

" => 

1001


        ]
        "

legend

" => ""
        "

cover

" => 

null


        "

id_image

" => "

107209

"
        "

position

" => "

4

"
        "

associatedVariants

" => 

array:4

 [
          

0

 => "

76282

"
          

1

 => "

76283

"
          

2

 => "

76284

"
          

3

 => "

76285

"
        ]
      ]
      

4

 => 

array:9

 [
        "

bySize

" => 

array:6

 [
          "

small_default

" => 

array:3

 [ …3]
          "

cart_default

" => 

array:3

 [ …3]
          "

home_default

" => 

array:3

 [ …3]
          "

medium_default

" => 

array:3

 [ …3]
          "

large_default

" => 

array:3

 [ …3]
          "

imagen_amazon

" => 

array:3

 [ …3]
        ]
        "

small

" => 

array:3

 [
          "

url

" => "

https://www.calzadosvesga.com/107210-small_default/sandalias-cuna-de-mujer-de-okios-balugan-010-calzados-vesga.jpg

"
          "

width

" => 

98


          "

height

" => 

108


        ]
        "

medium

" => 

array:3

 [
          "

url

" => "

https://www.calzadosvesga.com/107210-medium_default/sandalias-cuna-de-mujer-de-okios-balugan-010-calzados-vesga.jpg

"
          "

width

" => 

452


          "

height

" => 

497


        ]
        "

large

" => 

array:3

 [
          "

url

" => "

https://www.calzadosvesga.com/107210-imagen_amazon/sandalias-cuna-de-mujer-de-okios-balugan-010-calzados-vesga.jpg

"
          "

width

" => 

1001


          "

height

" => 

1001


        ]
        "

legend

" => ""
        "

cover

" => 

null


        "

id_image

" => "

107210

"
        "

position

" => "

5

"
        "

associatedVariants

" => 

array:4

 [
          

0

 => "

76282

"
          

1

 => "

76283

"
          

2

 => "

76284

"
          

3

 => "

76285

"
        ]
      ]
      

5

 => 

array:9

 [
        "

bySize

" => 

array:6

 [
          "

small_default

" => 

array:3

 [ …3]
          "

cart_default

" => 

array:3

 [ …3]
          "

home_default

" => 

array:3

 [ …3]
          "

medium_default

" => 

array:3

 [ …3]
          "

large_default

" => 

array:3

 [ …3]
          "

imagen_amazon

" => 

array:3

 [ …3]
        ]
        "

small

" => 

array:3

 [
          "

url

" => "

https://www.calzadosvesga.com/107211-small_default/sandalias-cuna-de-mujer-de-okios-balugan-010-calzados-vesga.jpg

"
          "

width

" => 

98


          "

height

" => 

108


        ]
        "

medium

" => 

array:3

 [
          "

url

" => "

https://www.calzadosvesga.com/107211-medium_default/sandalias-cuna-de-mujer-de-okios-balugan-010-calzados-vesga.jpg

"
          "

width

" => 

452


          "

height

" => 

497


        ]
        "

large

" => 

array:3

 [
          "

url

" => "

https://www.calzadosvesga.com/107211-imagen_amazon/sandalias-cuna-de-mujer-de-okios-balugan-010-calzados-vesga.jpg

"
          "

width

" => 

1001


          "

height

" => 

1001


        ]
        "

legend

" => ""
        "

cover

" => 

null


        "

id_image

" => "

107211

"
        "

position

" => "

6

"
        "

associatedVariants

" => 

array:4

 [
          

0

 => "

76282

"
          

1

 => "

76283

"
          

2

 => "

76284

"
          

3

 => "

76285

"
        ]
      ]
      

6

 => 

array:9

 [
        "

bySize

" => 

array:6

 [
          "

small_default

" => 

array:3

 [ …3]
          "

cart_default

" => 

array:3

 [ …3]
          "

home_default

" => 

array:3

 [ …3]
          "

medium_default

" => 

array:3

 [ …3]
          "

large_default

" => 

array:3

 [ …3]
          "

imagen_amazon

" => 

array:3

 [ …3]
        ]
        "

small

" => 

array:3

 [
          "

url

" => "

https://www.calzadosvesga.com/107212-small_default/sandalias-cuna-de-mujer-de-okios-balugan-010-calzados-vesga.jpg

"
          "

width

" => 

98


          "

height

" => 

108


        ]
        "

medium

" => 

array:3

 [
          "

url

" => "

https://www.calzadosvesga.com/107212-medium_default/sandalias-cuna-de-mujer-de-okios-balugan-010-calzados-vesga.jpg

"
          "

width

" => 

452


          "

height

" => 

497


        ]
        "

large

" => 

array:3

 [
          "

url

" => "

https://www.calzadosvesga.com/107212-imagen_amazon/sandalias-cuna-de-mujer-de-okios-balugan-010-calzados-vesga.jpg

"
          "

width

" => 

1001


          "

height

" => 

1001


        ]
        "

legend

" => ""
        "

cover

" => 

null


        "

id_image

" => "

107212

"
        "

position

" => "

7

"
        "

associatedVariants

" => 

array:4

 [
          

0

 => "

76282

"
          

1

 => "

76283

"
          

2

 => "

76284

"
          

3

 => "

76285

"
        ]
      ]
      

7

 => 

array:9

 [
        "

bySize

" => 

array:6

 [
          "

small_default

" => 

array:3

 [ …3]
          "

cart_default

" => 

array:3

 [ …3]
          "

home_default

" => 

array:3

 [ …3]
          "

medium_default

" => 

array:3

 [ …3]
          "

large_default

" => 

array:3

 [ …3]
          "

imagen_amazon

" => 

array:3

 [ …3]
        ]
        "

small

" => 

array:3

 [
          "

url

" => "

https://www.calzadosvesga.com/107213-small_default/sandalias-cuna-de-mujer-de-okios-balugan-010-calzados-vesga.jpg

"
          "

width

" => 

98


          "

height

" => 

108


        ]
        "

medium

" => 

array:3

 [
          "

url

" => "

https://www.calzadosvesga.com/107213-medium_default/sandalias-cuna-de-mujer-de-okios-balugan-010-calzados-vesga.jpg

"
          "

width

" => 

452


          "

height

" => 

497


        ]
        "

large

" => 

array:3

 [
          "

url

" => "

https://www.calzadosvesga.com/107213-imagen_amazon/sandalias-cuna-de-mujer-de-okios-balugan-010-calzados-vesga.jpg

"
          "

width

" => 

1001


          "

height

" => 

1001


        ]
        "

legend

" => ""
        "

cover

" => 

null


        "

id_image

" => "

107213

"
        "

position

" => "

8

"
        "

associatedVariants

" => 

array:4

 [
          

0

 => "

76282

"
          

1

 => "

76283

"
          

2

 => "

76284

"
          

3

 => "

76285

"
        ]
      ]
      

8

 => 

array:9

 [
        "

bySize

" => 

array:6

 [
          "

small_default

" => 

array:3

 [ …3]
          "

cart_default

" => 

array:3

 [ …3]
          "

home_default

" => 

array:3

 [ …3]
          "

medium_default

" => 

array:3

 [ …3]
          "

large_default

" => 

array:3

 [ …3]
          "

imagen_amazon

" => 

array:3

 [ …3]
        ]
        "

small

" => 

array:3

 [
          "

url

" => "

https://www.calzadosvesga.com/107214-small_default/sandalias-cuna-de-mujer-de-okios-balugan-010-calzados-vesga.jpg

"
          "

width

" => 

98


          "

height

" => 

108


        ]
        "

medium

" => 

array:3

 [
          "

url

" => "

https://www.calzadosvesga.com/107214-medium_default/sandalias-cuna-de-mujer-de-okios-balugan-010-calzados-vesga.jpg

"
          "

width

" => 

452


          "

height

" => 

497


        ]
        "

large

" => 

array:3

 [
          "

url

" => "

https://www.calzadosvesga.com/107214-imagen_amazon/sandalias-cuna-de-mujer-de-okios-balugan-010-calzados-vesga.jpg

"
          "

width

" => 

1001


          "

height

" => 

1001


        ]
        "

legend

" => ""
        "

cover

" => 

null


        "

id_image

" => "

107214

"
        "

position

" => "

9

"
        "

associatedVariants

" => 

array:4

 [
          

0

 => "

76282

"
          

1

 => "

76283

"
          

2

 => "

76284

"
          

3

 => "

76285

"
        ]
      ]
    ]
    "

cover

" => 

array:9

 [
      "

bySize

" => 

array:6

 [
        "

small_default

" => 

array:3

 [
          "

url

" => "

https://www.calzadosvesga.com/107206-small_default/sandalias-cuna-de-mujer-de-okios-balugan-010-calzados-vesga.jpg

"
          "

width

" => 

98


          "

height

" => 

108


        ]
        "

cart_default

" => 

array:3

 [
          "

url

" => "

https://www.calzadosvesga.com/107206-cart_default/sandalias-cuna-de-mujer-de-okios-balugan-010-calzados-vesga.jpg

"
          "

width

" => 

125


          "

height

" => 

138


        ]
        "

home_default

" => 

array:3

 [
          "

url

" => "

https://www.calzadosvesga.com/107206-home_default/sandalias-cuna-de-mujer-de-okios-balugan-010-calzados-vesga.jpg

"
          "

width

" => 

360


          "

height

" => 

396


        ]
        "

medium_default

" => 

array:3

 [
          "

url

" => "

https://www.calzadosvesga.com/107206-medium_default/sandalias-cuna-de-mujer-de-okios-balugan-010-calzados-vesga.jpg

"
          "

width

" => 

452


          "

height

" => 

497


        ]
        "

large_default

" => 

array:3

 [
          "

url

" => "

https://www.calzadosvesga.com/107206-large_default/sandalias-cuna-de-mujer-de-okios-balugan-010-calzados-vesga.jpg

"
          "

width

" => 

727


          "

height

" => 

800


        ]
        "

imagen_amazon

" => 

array:3

 [
          "

url

" => "

https://www.calzadosvesga.com/107206-imagen_amazon/sandalias-cuna-de-mujer-de-okios-balugan-010-calzados-vesga.jpg

"
          "

width

" => 

1001


          "

height

" => 

1001


        ]
      ]
      "

small

" => 

array:3

 [
        "

url

" => "

https://www.calzadosvesga.com/107206-small_default/sandalias-cuna-de-mujer-de-okios-balugan-010-calzados-vesga.jpg

"
        "

width

" => 

98


        "

height

" => 

108


      ]
      "

medium

" => 

array:3

 [
        "

url

" => "

https://www.calzadosvesga.com/107206-medium_default/sandalias-cuna-de-mujer-de-okios-balugan-010-calzados-vesga.jpg

"
        "

width

" => 

452


        "

height

" => 

497


      ]
      "

large

" => 

array:3

 [
        "

url

" => "

https://www.calzadosvesga.com/107206-imagen_amazon/sandalias-cuna-de-mujer-de-okios-balugan-010-calzados-vesga.jpg

"
        "

width

" => 

1001


        "

height

" => 

1001


      ]
      "

legend

" => ""
      "

cover

" => "

1

"
      "

id_image

" => "

107206

"
      "

position

" => "

1

"
      "

associatedVariants

" => 

array:4

 [
        

0

 => "

76282

"
        

1

 => "

76283

"
        

2

 => "

76284

"
        

3

 => "

76285

"
      ]
    ]
    "

has_discount

" => 

true


    "

discount_type

" => "

amount

"
    "

discount_percentage

" => "

-1,200%

"
    "

discount_percentage_absolute

" => "

1,200%

"
    "

discount_amount

" => "

€12.00

"
    "

discount_amount_to_display

" => "

-€12.00

"
    "

price_amount

" => 

26.5


    "

regular_price_amount

" => 

38.500022


    "

regular_price

" => "

€38.50

"
    "

discount_to_display

" => "

€12.00

"
    "

unit_price_full

" => ""
    "

show_availability

" => 

true


    "

availability_date

" => "

2021-05-24

"
    "

availability_message

" => "

Available

"
    "

availability

" => "

available

"
  ]
  -

language

: 

Language

 {#40
    +

id

: 

5


    +

name

: "

English (English)

"
    +

iso_code

: "

en

"
    +

locale

: "

en-US

"
    +

language_code

: "

en-us

"
    +

date_format_lite

: "

m/d/Y

"
    +

date_format_full

: "

m/d/Y H:i:s

"
    +

is_rtl

: "

0

"
    +

active

: "

1

"
    #

webserviceParameters

: 

array:2

 [
      "

objectNodeName

" => "

language

"
      "

objectsNodeName

" => "

languages

"
    ]
    #

translationsFilesAndVars

: 

array:5

 [
      "

fields

" => "

_FIELDS

"
      "

errors

" => "

_ERRORS

"
      "

admin

" => "

_LANGADM

"
      "

pdf

" => "

_LANGPDF

"
      "

tabs

" => "

tabs

"
    ]
    #

id_lang

: 

null


    #

id_shop

: 

1


    +

id_shop_list

: []
    #

get_shop_from_context

: 

true


    #

table

: "

lang

"
    #

identifier

: "

id_lang

"
    #

fieldsRequired

: 

array:4

 [
      

0

 => "

name

"
      

1

 => "

iso_code

"
      

2

 => "

date_format_lite

"
      

3

 => "

date_format_full

"
    ]
    #

fieldsSize

: 

array:6

 [
      "

name

" => 

32


      "

iso_code

" => 

2


      "

locale

" => 

5


      "

language_code

" => 

5


      "

date_format_lite

" => 

32


      "

date_format_full

" => 

32


    ]
    #

fieldsValidate

: 

array:8

 [
      "

name

" => "

isGenericName

"
      "

iso_code

" => "

isLanguageIsoCode

"
      "

locale

" => "

isLocale

"
      "

language_code

" => "

isLanguageCode

"
      "

active

" => "

isBool

"
      "

is_rtl

" => "

isBool

"
      "

date_format_lite

" => "

isPhpDateFormat

"
      "

date_format_full

" => "

isPhpDateFormat

"
    ]
    #

fieldsRequiredLang

: []
    #

fieldsSizeLang

: []
    #

fieldsValidateLang

: []
    #

tables

: []
    #

image_dir

: 

null


    #

image_format

: "

jpg

"
    #

translator

: 

null


    #

def

: 

array:4

 [
      "

table

" => "

lang

"
      "

primary

" => "

id_lang

"
      "

fields

" => 

array:8

 [
        "

name

" => 

array:4

 [
          "

type

" => 

3


          "

validate

" => "

isGenericName

"
          "

required

" => 

true


          "

size

" => 

32


        ]
        "

iso_code

" => 

array:4

 [
          "

type

" => 

3


          "

validate

" => "

isLanguageIsoCode

"
          "

required

" => 

true


          "

size

" => 

2


        ]
        "

locale

" => 

array:3

 [
          "

type

" => 

3


          "

validate

" => "

isLocale

"
          "

size

" => 

5


        ]
        "

language_code

" => 

array:3

 [
          "

type

" => 

3


          "

validate

" => "

isLanguageCode

"
          "

size

" => 

5


        ]
        "

active

" => 

array:2

 [
          "

type

" => 

2


          "

validate

" => "

isBool

"
        ]
        "

is_rtl

" => 

array:2

 [
          "

type

" => 

2


          "

validate

" => "

isBool

"
        ]
        "

date_format_lite

" => 

array:4

 [
          "

type

" => 

3


          "

validate

" => "

isPhpDateFormat

"
          "

required

" => 

true


          "

size

" => 

32


        ]
        "

date_format_full

" => 

array:4

 [
          "

type

" => 

3


          "

validate

" => "

isPhpDateFormat

"
          "

required

" => 

true


          "

size

" => 

32


        ]
      ]
      "

classname

" => "

Language

"
    ]
    #

update_fields

: 

null


    +

force_id

: 

false


  }
  -

arrayAccessList

: 

ArrayObject

 {#872
    

false


     : 

false


     : "

ArrayIterator

"
     : 

array:126

 [
      "

add_to_cart_url

" => 

array:2

 [
        "

type

" => "

method

"
        "

value

" => "

getAddToCartUrl

"
      ]
      "

id

" => 

array:2

 [
        "

type

" => "

method

"
        "

value

" => "

getId

"
      ]
      "

attributes

" => 

array:2

 [
        "

type

" => "

method

"
        "

value

" => "

getAttributes

"
      ]
      "

show_price

" => 

array:2

 [
        "

type

" => "

method

"
        "

value

" => "

getShowPrice

"
      ]
      "

weight_unit

" => 

array:2

 [
        "

type

" => "

method

"
        "

value

" => "

getWeightUnit

"
      ]
      "

url

" => 

array:2

 [
        "

type

" => "

method

"
        "

value

" => "

getUrl

"
      ]
      "

canonical_url

" => 

array:2

 [
        "

type

" => "

method

"
        "

value

" => "

getCanonicalUrl

"
      ]
      "

condition

" => 

array:2

 [
        "

type

" => "

method

"
        "

value

" => "

getCondition

"
      ]
      "

delivery_information

" => 

array:2

 [
        "

type

" => "

method

"
        "

value

" => "

getDeliveryInformation

"
      ]
      "

embedded_attributes

" => 

array:2

 [
        "

type

" => "

method

"
        "

value

" => "

getEmbeddedAttributes

"
      ]
      "

file_size_formatted

" => 

array:2

 [
        "

type

" => "

method

"
        "

value

" => "

getFileSizeFormatted

"
      ]
      "

attachments

" => 

array:2

 [
        "

type

" => "

method

"
        "

value

" => "

getAttachments

"
      ]
      "

quantity_discounts

" => 

array:2

 [
        "

type

" => "

method

"
        "

value

" => "

getQuantityDiscounts

"
      ]
      "

reference_to_display

" => 

array:2

 [
        "

type

" => "

method

"
        "

value

" => "

getReferenceToDisplay

"
      ]
      "

grouped_features

" => 

array:2

 [
        "

type

" => "

method

"
        "

value

" => "

getGroupedFeatures

"
      ]
      "

seo_availability

" => 

array:2

 [
        "

type

" => "

method

"
        "

value

" => "

getSeoAvailability

"
      ]
      "

labels

" => 

array:2

 [
        "

type

" => "

method

"
        "

value

" => "

getLabels

"
      ]
      "

ecotax

" => 

array:2

 [
        "

type

" => "

method

"
        "

value

" => "

getEcotax

"
      ]
      "

flags

" => 

array:2

 [
        "

type

" => "

method

"
        "

value

" => "

getFlags

"
      ]
      "

main_variants

" => 

array:2

 [
        "

type

" => "

method

"
        "

value

" => "

getMainVariants

"
      ]
      "

specific_references

" => 

array:2

 [
        "

type

" => "

method

"
        "

value

" => "

getSpecificReferences

"
      ]
      "

id_product

" => 

array:2

 [
        "

type

" => "

variable

"
        "

value

" => "

9124

"
      ]
      "

id_supplier

" => 

array:2

 [
        "

type

" => "

variable

"
        "

value

" => "

173

"
      ]
      "

id_manufacturer

" => 

array:2

 [
        "

type

" => "

variable

"
        "

value

" => "

35

"
      ]
      "

id_category_default

" => 

array:2

 [
        "

type

" => "

variable

"
        "

value

" => "

139

"
      ]
      "

id_shop_default

" => 

array:2

 [
        "

type

" => "

variable

"
        "

value

" => "

1

"
      ]
      "

id_tax_rules_group

" => 

array:2

 [
        "

type

" => "

variable

"
        "

value

" => "

96

"
      ]
      "

on_sale

" => 

array:2

 [
        "

type

" => "

variable

"
        "

value

" => "

0

"
      ]
      "

online_only

" => 

array:2

 [
        "

type

" => "

variable

"
        "

value

" => "

0

"
      ]
      "

ean13

" => 

array:2

 [
        "

type

" => "

variable

"
        "

value

" => ""
      ]
      "

isbn

" => 

array:2

 [
        "

type

" => "

variable

"
        "

value

" => ""
      ]
      "

upc

" => 

array:2

 [
        "

type

" => "

variable

"
        "

value

" => ""
      ]
      "

quantity

" => 

array:2

 [
        "

type

" => "

variable

"
        "

value

" => 

1


      ]
      "

minimal_quantity

" => 

array:2

 [
        "

type

" => "

variable

"
        "

value

" => "

1

"
      ]
      "

low_stock_threshold

" => 

array:2

 [
        "

type

" => "

variable

"
        "

value

" => 

null


      ]
      "

low_stock_alert

" => 

array:2

 [
        "

type

" => "

variable

"
        "

value

" => "

0

"
      ]
      "

price

" => 

array:2

 [
        "

type

" => "

variable

"
        "

value

" => "

€26.50

"
      ]
      "

wholesale_price

" => 

array:2

 [
        "

type

" => "

variable

"
        "

value

" => "

0.000000

"
      ]
      "

unity

" => 

array:2

 [
        "

type

" => "

variable

"
        "

value

" => ""
      ]
      "

unit_price_ratio

" => 

array:2

 [
        "

type

" => "

variable

"
        "

value

" => "

0.000000

"
      ]
      "

additional_shipping_cost

" => 

array:2

 [
        "

type

" => "

variable

"
        "

value

" => "

0.00

"
      ]
      "

reference

" => 

array:2

 [
        "

type

" => "

variable

"
        "

value

" => "

21201553

"
      ]
      "

supplier_reference

" => 

array:2

 [
        "

type

" => "

variable

"
        "

value

" => "

BALUGAN.010

"
      ]
      "

location

" => 

array:2

 [
        "

type

" => "

variable

"
        "

value

" => ""
      ]
      "

width

" => 

array:2

 [
        "

type

" => "

variable

"
        "

value

" => "

0.000000

"
      ]
      "

height

" => 

array:2

 [
        "

type

" => "

variable

"
        "

value

" => "

0.000000

"
      ]
      "

depth

" => 

array:2

 [
        "

type

" => "

variable

"
        "

value

" => "

0.000000

"
      ]
      "

weight

" => 

array:2

 [
        "

type

" => "

variable

"
        "

value

" => "

0.000000

"
      ]
      "

out_of_stock

" => 

array:2

 [
        "

type

" => "

variable

"
        "

value

" => "

0

"
      ]
      "

additional_delivery_times

" => 

array:2

 [
        "

type

" => "

variable

"
        "

value

" => "

1

"
      ]
      "

quantity_discount

" => 

array:2

 [
        "

type

" => "

variable

"
        "

value

" => "

0

"
      ]
      "

customizable

" => 

array:2

 [
        "

type

" => "

variable

"
        "

value

" => "

0

"
      ]
      "

uploadable_files

" => 

array:2

 [
        "

type

" => "

variable

"
        "

value

" => "

0

"
      ]
      "

text_fields

" => 

array:2

 [
        "

type

" => "

variable

"
        "

value

" => "

0

"
      ]
      "

active

" => 

array:2

 [
        "

type

" => "

variable

"
        "

value

" => "

1

"
      ]
      "

redirect_type

" => 

array:2

 [
        "

type

" => "

variable

"
        "

value

" => "

301-category

"
      ]
      "

id_type_redirected

" => 

array:2

 [
        "

type

" => "

variable

"
        "

value

" => "

0

"
      ]
      "

available_for_order

" => 

array:2

 [
        "

type

" => "

variable

"
        "

value

" => "

1

"
      ]
      "

available_date

" => 

array:2

 [
        "

type

" => "

variable

"
        "

value

" => "

2021-05-24

"
      ]
      "

show_condition

" => 

array:2

 [
        "

type

" => "

variable

"
        "

value

" => "

1

"
      ]
      "

indexed

" => 

array:2

 [
        "

type

" => "

variable

"
        "

value

" => "

1

"
      ]
      "

visibility

" => 

array:2

 [
        "

type

" => "

variable

"
        "

value

" => "

both

"
      ]
      "

cache_is_pack

" => 

array:2

 [
        "

type

" => "

variable

"
        "

value

" => "

0

"
      ]
      "

cache_has_attachments

" => 

array:2

 [
        "

type

" => "

variable

"
        "

value

" => "

0

"
      ]
      "

is_virtual

" => 

array:2

 [
        "

type

" => "

variable

"
        "

value

" => "

0

"
      ]
      "

cache_default_attribute

" => 

array:2

 [
        "

type

" => "

variable

"
        "

value

" => "

76284

"
      ]
      "

date_add

" => 

array:2

 [
        "

type

" => "

variable

"
        "

value

" => "

2021-05-24 10:08:52

"
      ]
      "

date_upd

" => 

array:2

 [
        "

type

" => "

variable

"
        "

value

" => "

2022-01-26 20:02:38

"
      ]
      "

advanced_stock_management

" => 

array:2

 [
        "

type

" => "

variable

"
        "

value

" => "

0

"
      ]
      "

pack_stock_type

" => 

array:2

 [
        "

type

" => "

variable

"
        "

value

" => "

3

"
      ]
      "

state

" => 

array:2

 [
        "

type

" => "

variable

"
        "

value

" => "

1

"
      ]
      "

id_shop

" => 

array:2

 [
        "

type

" => "

variable

"
        "

value

" => "

1

"
      ]
      "

id_lang

" => 

array:2

 [
        "

type

" => "

variable

"
        "

value

" => "

5

"
      ]
      "

description

" => 

array:2

 [
        "

type

" => "

variable

"
        "

value

" => "<p>Women's open shoes made with soft leathers. These sandals with their 3-centimeter high wedge are ideal to enjoy their comfort and beautiful design now with the arrival of good weather. </p><p>The closure and fastening system has an adjustable metal buckle on the bracelet strap that surrounds our ankle. The three strips that pass over our instep will also provide support.</p><p>These sandals will fully satisfy our needs for a comfortable, informal and perfect footwear for daily use.</p><p>The padded insole is lined with leather and it will absorb our weight and the impacts that occur when we walk.</p><p>With these beautiful shoes on our feet we will be able to lead an active and dynamic life without giving up wearing attractive styles and current designs every season.</p><p>The manufacture of the entire Okios collection is done by hand so that we can enjoy footwear with all the quality guarantees and we can enjoy them on our feet for a long time.</p><p>Okios manufactures Bio sandals and footwear with an anatomical, comfortable and comfortable design. In its manufacture, environmentally friendly footwear is sought, seeking a good future for our planet.</p><p>These casual-style sandals have several tones in their manufacture, they will make it much easier for us to make our summer looks. We will be able to put clothes of almost all shades to wear cheerful and colorful outfits at the same time.</p><p>We are going to walk in green with Okios sandals on our feet.</p><p>Made in Spain.</p><p>Okios for Calzados Vesga .</p><p></p>

\n

"
      ]
      "

description_short

" => 

array:2

 [
        "

type

" => "

variable

"
        "

value

" => """
          <p>Casual and urban style sandals made with soft leathers. Nice combination of colors in the straps that pass over our instep so that we have an easy choice of our looks this summer.</p><p>They have a medium height wedge with less than 4 centimeters in height that will allow us to walk comfortably for hours. It is a light shoe with a good grip helped by the strap with an adjustable metal buckle.</p><p>Made in Spain in an artisanal way.</p><p>Okios for Calzados Vesga .</p><div id="gtx-trans" style="position: absolute; left: -62px; top: 33px;">

\r\n


          <div class="gtx-trans-icon"></div>

\r\n


          </div>

\n


          """
      ]
      "

link_rewrite

" => 

array:2

 [
        "

type

" => "

variable

"
        "

value

" => "

sandalias-cuna-de-mujer-de-okios-balugan-010-calzados-vesga

"
      ]
      "

meta_description

" => 

array:2

 [
        "

type

" => "

variable

"
        "

value

" => ""
      ]
      "

meta_keywords

" => 

array:2

 [
        "

type

" => "

variable

"
        "

value

" => ""
      ]
      "

meta_title

" => 

array:2

 [
        "

type

" => "

variable

"
        "

value

" => ""
      ]
      "

name

" => 

array:2

 [
        "

type

" => "

variable

"
        "

value

" => "

Sandalias Cuña de Mujer de Okios Balugan-010- Calzados Vesga

"
      ]
      "

available_now

" => 

array:2

 [
        "

type

" => "

variable

"
        "

value

" => "

Available

"
      ]
      "

available_later

" => 

array:2

 [
        "

type

" => "

variable

"
        "

value

" => ""
      ]
      "

delivery_in_stock

" => 

array:2

 [
        "

type

" => "

variable

"
        "

value

" => ""
      ]
      "

delivery_out_stock

" => 

array:2

 [
        "

type

" => "

variable

"
        "

value

" => ""
      ]
      "

new

" => 

array:2

 [
        "

type

" => "

variable

"
        "

value

" => "

0

"
      ]
      "

id_product_attribute

" => 

array:2

 [
        "

type

" => "

variable

"
        "

value

" => "

76284

"
      ]
      "

allow_oosp

" => 

array:2

 [
        "

type

" => "

variable

"
        "

value

" => 

0


      ]
      "

category

" => 

array:2

 [
        "

type

" => "

variable

"
        "

value

" => "

women-s-wedge-sandals

"
      ]
      "

category_name

" => 

array:2

 [
        "

type

" => "

variable

"
        "

value

" => "

Women's Wedge Sandals

"
      ]
      "

link

" => 

array:2

 [
        "

type

" => "

variable

"
        "

value

" => "

https://www.calzadosvesga.com/en/sandalias-cuna-de-mujer-de-okios-balugan-010-calzados-vesga.html

"
      ]
      "

attribute_price

" => 

array:2

 [
        "

type

" => "

variable

"
        "

value

" => 

0.0


      ]
      "

price_tax_exc

" => 

array:2

 [
        "

type

" => "

variable

"
        "

value

" => 

21.900845


      ]
      "

price_without_reduction

" => 

array:2

 [
        "

type

" => "

variable

"
        "

value

" => 

38.500022


      ]
      "

price_without_reduction_without_tax

" => 

array:2

 [
        "

type

" => "

variable

"
        "

value

" => 

31.8182


      ]
      "

reduction

" => 

array:2

 [
        "

type

" => "

variable

"
        "

value

" => 

12.0


      ]
      "

reduction_without_tax

" => 

array:2

 [
        "

type

" => "

variable

"
        "

value

" => 

9.917355


      ]
      "

specific_prices

" => 

array:2

 [
        "

type

" => "

variable

"
        "

value

" => 

array:20

 [
          "

id_specific_price

" => "

7669092

"
          "

id_specific_price_rule

" => "

0

"
          "

id_cart

" => "

0

"
          "

id_product

" => "

9124

"
          "

id_shop

" => "

0

"
          "

id_shop_group

" => "

0

"
          "

id_currency

" => "

0

"
          "

id_country

" => "

0

"
          "

id_group

" => "

0

"
          "

id_customer

" => "

0

"
          "

id_product_attribute

" => "

0

"
          "

price

" => "

-1.000000

"
          "

from_quantity

" => "

1

"
          "

reduction

" => "

12.000000

"
          "

reduction_tax

" => "

1

"
          "

reduction_type

" => "

amount

"
          "

from

" => "

2021-07-19 00:00:00

"
          "

to

" => "

2022-02-28 00:00:00

"
          "

OrdenOdaGest

" => "

2

"
          "

score

" => "

32

"
        ]
      ]
      "

quantity_all_versions

" => 

array:2

 [
        "

type

" => "

variable

"
        "

value

" => 

2


      ]
      "

id_image

" => 

array:2

 [
        "

type

" => "

variable

"
        "

value

" => "

en-default

"
      ]
      "

features

" => 

array:2

 [
        "

type

" => "

variable

"
        "

value

" => 

array:4

 [
          

0

 => 

array:4

 [ …4]
          

1

 => 

array:4

 [ …4]
          

2

 => 

array:4

 [ …4]
          

3

 => 

array:4

 [ …4]
        ]
      ]
      "

virtual

" => 

array:2

 [
        "

type

" => "

variable

"
        "

value

" => 

0


      ]
      "

pack

" => 

array:2

 [
        "

type

" => "

variable

"
        "

value

" => 

0


      ]
      "

packItems

" => 

array:2

 [
        "

type

" => "

variable

"
        "

value

" => []
      ]
      "

nopackprice

" => 

array:2

 [
        "

type

" => "

variable

"
        "

value

" => 

0


      ]
      "

customization_required

" => 

array:2

 [
        "

type

" => "

variable

"
        "

value

" => 

false


      ]
      "

rate

" => 

array:2

 [
        "

type

" => "

variable

"
        "

value

" => 

21.0


      ]
      "

tax_name

" => 

array:2

 [
        "

type

" => "

variable

"
        "

value

" => "

21% IVA

"
      ]
      "

ecotax_rate

" => 

array:2

 [
        "

type

" => "

variable

"
        "

value

" => 

0.0


      ]
      "

unit_price

" => 

array:2

 [
        "

type

" => "

variable

"
        "

value

" => ""
      ]
      "

images

" => 

array:2

 [
        "

type

" => "

variable

"
        "

value

" => 

array:9

 [
          

0

 => 

array:9

 [ …9]
          

1

 => 

array:9

 [ …9]
          

2

 => 

array:9

 [ …9]
          

3

 => 

array:9

 [ …9]
          

4

 => 

array:9

 [ …9]
          

5

 => 

array:9

 [ …9]
          

6

 => 

array:9

 [ …9]
          

7

 => 

array:9

 [ …9]
          

8

 => 

array:9

 [ …9]
        ]
      ]
      "

cover

" => 

array:2

 [
        "

type

" => "

variable

"
        "

value

" => 

array:9

 [
          "

bySize

" => 

array:6

 [ …6]
          "

small

" => 

array:3

 [ …3]
          "

medium

" => 

array:3

 [ …3]
          "

large

" => 

array:3

 [ …3]
          "

legend

" => ""
          "

cover

" => "

1

"
          "

id_image

" => "

107206

"
          "

position

" => "

1

"
          "

associatedVariants

" => 

array:4

 [ …4]
        ]
      ]
      "

has_discount

" => 

array:2

 [
        "

type

" => "

variable

"
        "

value

" => 

true


      ]
      "

discount_type

" => 

array:2

 [
        "

type

" => "

variable

"
        "

value

" => "

amount

"
      ]
      "

discount_percentage

" => 

array:2

 [
        "

type

" => "

variable

"
        "

value

" => "

-1,200%

"
      ]
      "

discount_percentage_absolute

" => 

array:2

 [
        "

type

" => "

variable

"
        "

value

" => "

1,200%

"
      ]
      "

discount_amount

" => 

array:2

 [
        "

type

" => "

variable

"
        "

value

" => "

€12.00

"
      ]
      "

discount_amount_to_display

" => 

array:2

 [
        "

type

" => "

variable

"
        "

value

" => "

-€12.00

"
      ]
      "

price_amount

" => 

array:2

 [
        "

type

" => "

variable

"
        "

value

" => 

26.5


      ]
      "

regular_price_amount

" => 

array:2

 [
        "

type

" => "

variable

"
        "

value

" => 

38.500022


      ]
      "

regular_price

" => 

array:2

 [
        "

type

" => "

variable

"
        "

value

" => "

€38.50

"
      ]
      "

discount_to_display

" => 

array:2

 [
        "

type

" => "

variable

"
        "

value

" => "

€12.00

"
      ]
      "

unit_price_full

" => 

array:2

 [
        "

type

" => "

variable

"
        "

value

" => ""
      ]
      "

show_availability

" => 

array:2

 [
        "

type

" => "

variable

"
        "

value

" => 

true


      ]
      "

availability_date

" => 

array:2

 [
        "

type

" => "

variable

"
        "

value

" => "

2021-05-24

"
      ]
      "

availability_message

" => 

array:2

 [
        "

type

" => "

variable

"
        "

value

" => "

Available

"
      ]
      "

availability

" => 

array:2

 [
        "

type

" => "

variable

"
        "

value

" => "

available

"
      ]
    ]
  }
  - : 

arrayAccessIterator

: 

ArrayIterator

 {#982
    

false


     : 

false


     : 

array:126

 [
      "

add_to_cart_url

" => 

array:2

 [
        "

type

" => "

method

"
        "

value

" => "

getAddToCartUrl

"
      ]
      "

id

" => 

array:2

 [
        "

type

" => "

method

"
        "

value

" => "

getId

"
      ]
      "

attributes

" => 

array:2

 [
        "

type

" => "

method

"
        "

value

" => "

getAttributes

"
      ]
      "

show_price

" => 

array:2

 [
        "

type

" => "

method

"
        "

value

" => "

getShowPrice

"
      ]
      "

weight_unit

" => 

array:2

 [
        "

type

" => "

method

"
        "

value

" => "

getWeightUnit

"
      ]
      "

url

" => 

array:2

 [
        "

type

" => "

method

"
        "

value

" => "

getUrl

"
      ]
      "

canonical_url

" => 

array:2

 [
        "

type

" => "

method

"
        "

value

" => "

getCanonicalUrl

"
      ]
      "

condition

" => 

array:2

 [
        "

type

" => "

method

"
        "

value

" => "

getCondition

"
      ]
      "

delivery_information

" => 

array:2

 [
        "

type

" => "

method

"
        "

value

" => "

getDeliveryInformation

"
      ]
      "

embedded_attributes

" => 

array:2

 [
        "

type

" => "

method

"
        "

value

" => "

getEmbeddedAttributes

"
      ]
      "

file_size_formatted

" => 

array:2

 [
        "

type

" => "

method

"
        "

value

" => "

getFileSizeFormatted

"
      ]
      "

attachments

" => 

array:2

 [
        "

type

" => "

method

"
        "

value

" => "

getAttachments

"
      ]
      "

quantity_discounts

" => 

array:2

 [
        "

type

" => "

method

"
        "

value

" => "

getQuantityDiscounts

"
      ]
      "

reference_to_display

" => 

array:2

 [
        "

type

" => "

method

"
        "

value

" => "

getReferenceToDisplay

"
      ]
      "

grouped_features

" => 

array:2

 [
        "

type

" => "

method

"
        "

value

" => "

getGroupedFeatures

"
      ]
      "

seo_availability

" => 

array:2

 [
        "

type

" => "

method

"
        "

value

" => "

getSeoAvailability

"
      ]
      "

labels

" => 

array:2

 [
        "

type

" => "

method

"
        "

value

" => "

getLabels

"
      ]
      "

ecotax

" => 

array:2

 [
        "

type

" => "

method

"
        "

value

" => "

getEcotax

"
      ]
      "

flags

" => 

array:2

 [
        "

type

" => "

method

"
        "

value

" => "

getFlags

"
      ]
      "

main_variants

" => 

array:2

 [
        "

type

" => "

method

"
        "

value

" => "

getMainVariants

"
      ]
      "

specific_references

" => 

array:2

 [
        "

type

" => "

method

"
        "

value

" => "

getSpecificReferences

"
      ]
      "

id_product

" => 

array:2

 [
        "

type

" => "

variable

"
        "

value

" => "

9124

"
      ]
      "

id_supplier

" => 

array:2

 [
        "

type

" => "

variable

"
        "

value

" => "

173

"
      ]
      "

id_manufacturer

" => 

array:2

 [
        "

type

" => "

variable

"
        "

value

" => "

35

"
      ]
      "

id_category_default

" => 

array:2

 [
        "

type

" => "

variable

"
        "

value

" => "

139

"
      ]
      "

id_shop_default

" => 

array:2

 [
        "

type

" => "

variable

"
        "

value

" => "

1

"
      ]
      "

id_tax_rules_group

" => 

array:2

 [
        "

type

" => "

variable

"
        "

value

" => "

96

"
      ]
      "

on_sale

" => 

array:2

 [
        "

type

" => "

variable

"
        "

value

" => "

0

"
      ]
      "

online_only

" => 

array:2

 [
        "

type

" => "

variable

"
        "

value

" => "

0

"
      ]
      "

ean13

" => 

array:2

 [
        "

type

" => "

variable

"
        "

value

" => ""
      ]
      "

isbn

" => 

array:2

 [
        "

type

" => "

variable

"
        "

value

" => ""
      ]
      "

upc

" => 

array:2

 [
        "

type

" => "

variable

"
        "

value

" => ""
      ]
      "

quantity

" => 

array:2

 [
        "

type

" => "

variable

"
        "

value

" => 

1


      ]
      "

minimal_quantity

" => 

array:2

 [
        "

type

" => "

variable

"
        "

value

" => "

1

"
      ]
      "

low_stock_threshold

" => 

array:2

 [
        "

type

" => "

variable

"
        "

value

" => 

null


      ]
      "

low_stock_alert

" => 

array:2

 [
        "

type

" => "

variable

"
        "

value

" => "

0

"
      ]
      "

price

" => 

array:2

 [
        "

type

" => "

variable

"
        "

value

" => "

€26.50

"
      ]
      "

wholesale_price

" => 

array:2

 [
        "

type

" => "

variable

"
        "

value

" => "

0.000000

"
      ]
      "

unity

" => 

array:2

 [
        "

type

" => "

variable

"
        "

value

" => ""
      ]
      "

unit_price_ratio

" => 

array:2

 [
        "

type

" => "

variable

"
        "

value

" => "

0.000000

"
      ]
      "

additional_shipping_cost

" => 

array:2

 [
        "

type

" => "

variable

"
        "

value

" => "

0.00

"
      ]
      "

reference

" => 

array:2

 [
        "

type

" => "

variable

"
        "

value

" => "

21201553

"
      ]
      "

supplier_reference

" => 

array:2

 [
        "

type

" => "

variable

"
        "

value

" => "

BALUGAN.010

"
      ]
      "

location

" => 

array:2

 [
        "

type

" => "

variable

"
        "

value

" => ""
      ]
      "

width

" => 

array:2

 [
        "

type

" => "

variable

"
        "

value

" => "

0.000000

"
      ]
      "

height

" => 

array:2

 [
        "

type

" => "

variable

"
        "

value

" => "

0.000000

"
      ]
      "

depth

" => 

array:2

 [
        "

type

" => "

variable

"
        "

value

" => "

0.000000

"
      ]
      "

weight

" => 

array:2

 [
        "

type

" => "

variable

"
        "

value

" => "

0.000000

"
      ]
      "

out_of_stock

" => 

array:2

 [
        "

type

" => "

variable

"
        "

value

" => "

0

"
      ]
      "

additional_delivery_times

" => 

array:2

 [
        "

type

" => "

variable

"
        "

value

" => "

1

"
      ]
      "

quantity_discount

" => 

array:2

 [
        "

type

" => "

variable

"
        "

value

" => "

0

"
      ]
      "

customizable

" => 

array:2

 [
        "

type

" => "

variable

"
        "

value

" => "

0

"
      ]
      "

uploadable_files

" => 

array:2

 [
        "

type

" => "

variable

"
        "

value

" => "

0

"
      ]
      "

text_fields

" => 

array:2

 [
        "

type

" => "

variable

"
        "

value

" => "

0

"
      ]
      "

active

" => 

array:2

 [
        "

type

" => "

variable

"
        "

value

" => "

1

"
      ]
      "

redirect_type

" => 

array:2

 [
        "

type

" => "

variable

"
        "

value

" => "

301-category

"
      ]
      "

id_type_redirected

" => 

array:2

 [
        "

type

" => "

variable

"
        "

value

" => "

0

"
      ]
      "

available_for_order

" => 

array:2

 [
        "

type

" => "

variable

"
        "

value

" => "

1

"
      ]
      "

available_date

" => 

array:2

 [
        "

type

" => "

variable

"
        "

value

" => "

2021-05-24

"
      ]
      "

show_condition

" => 

array:2

 [
        "

type

" => "

variable

"
        "

value

" => "

1

"
      ]
      "

indexed

" => 

array:2

 [
        "

type

" => "

variable

"
        "

value

" => "

1

"
      ]
      "

visibility

" => 

array:2

 [
        "

type

" => "

variable

"
        "

value

" => "

both

"
      ]
      "

cache_is_pack

" => 

array:2

 [
        "

type

" => "

variable

"
        "

value

" => "

0

"
      ]
      "

cache_has_attachments

" => 

array:2

 [
        "

type

" => "

variable

"
        "

value

" => "

0

"
      ]
      "

is_virtual

" => 

array:2

 [
        "

type

" => "

variable

"
        "

value

" => "

0

"
      ]
      "

cache_default_attribute

" => 

array:2

 [
        "

type

" => "

variable

"
        "

value

" => "

76284

"
      ]
      "

date_add

" => 

array:2

 [
        "

type

" => "

variable

"
        "

value

" => "

2021-05-24 10:08:52

"
      ]
      "

date_upd

" => 

array:2

 [
        "

type

" => "

variable

"
        "

value

" => "

2022-01-26 20:02:38

"
      ]
      "

advanced_stock_management

" => 

array:2

 [
        "

type

" => "

variable

"
        "

value

" => "

0

"
      ]
      "

pack_stock_type

" => 

array:2

 [
        "

type

" => "

variable

"
        "

value

" => "

3

"
      ]
      "

state

" => 

array:2

 [
        "

type

" => "

variable

"
        "

value

" => "

1

"
      ]
      "

id_shop

" => 

array:2

 [
        "

type

" => "

variable

"
        "

value

" => "

1

"
      ]
      "

id_lang

" => 

array:2

 [
        "

type

" => "

variable

"
        "

value

" => "

5

"
      ]
      "

description

" => 

array:2

 [
        "

type

" => "

variable

"
        "

value

" => "<p>Women's open shoes made with soft leathers. These sandals with their 3-centimeter high wedge are ideal to enjoy their comfort and beautiful design now with the arrival of good weather. </p><p>The closure and fastening system has an adjustable metal buckle on the bracelet strap that surrounds our ankle. The three strips that pass over our instep will also provide support.</p><p>These sandals will fully satisfy our needs for a comfortable, informal and perfect footwear for daily use.</p><p>The padded insole is lined with leather and it will absorb our weight and the impacts that occur when we walk.</p><p>With these beautiful shoes on our feet we will be able to lead an active and dynamic life without giving up wearing attractive styles and current designs every season.</p><p>The manufacture of the entire Okios collection is done by hand so that we can enjoy footwear with all the quality guarantees and we can enjoy them on our feet for a long time.</p><p>Okios manufactures Bio sandals and footwear with an anatomical, comfortable and comfortable design. In its manufacture, environmentally friendly footwear is sought, seeking a good future for our planet.</p><p>These casual-style sandals have several tones in their manufacture, they will make it much easier for us to make our summer looks. We will be able to put clothes of almost all shades to wear cheerful and colorful outfits at the same time.</p><p>We are going to walk in green with Okios sandals on our feet.</p><p>Made in Spain.</p><p>Okios for Calzados Vesga .</p><p></p>

\n

"
      ]
      "

description_short

" => 

array:2

 [
        "

type

" => "

variable

"
        "

value

" => """
          <p>Casual and urban style sandals made with soft leathers. Nice combination of colors in the straps that pass over our instep so that we have an easy choice of our looks this summer.</p><p>They have a medium height wedge with less than 4 centimeters in height that will allow us to walk comfortably for hours. It is a light shoe with a good grip helped by the strap with an adjustable metal buckle.</p><p>Made in Spain in an artisanal way.</p><p>Okios for Calzados Vesga .</p><div id="gtx-trans" style="position: absolute; left: -62px; top: 33px;">

\r\n


          <div class="gtx-trans-icon"></div>

\r\n


          </div>

\n


          """
      ]
      "

link_rewrite

" => 

array:2

 [
        "

type

" => "

variable

"
        "

value

" => "

sandalias-cuna-de-mujer-de-okios-balugan-010-calzados-vesga

"
      ]
      "

meta_description

" => 

array:2

 [
        "

type

" => "

variable

"
        "

value

" => ""
      ]
      "

meta_keywords

" => 

array:2

 [
        "

type

" => "

variable

"
        "

value

" => ""
      ]
      "

meta_title

" => 

array:2

 [
        "

type

" => "

variable

"
        "

value

" => ""
      ]
      "

name

" => 

array:2

 [
        "

type

" => "

variable

"
        "

value

" => "

Sandalias Cuña de Mujer de Okios Balugan-010- Calzados Vesga

"
      ]
      "

available_now

" => 

array:2

 [
        "

type

" => "

variable

"
        "

value

" => "

Available

"
      ]
      "

available_later

" => 

array:2

 [
        "

type

" => "

variable

"
        "

value

" => ""
      ]
      "

delivery_in_stock

" => 

array:2

 [
        "

type

" => "

variable

"
        "

value

" => ""
      ]
      "

delivery_out_stock

" => 

array:2

 [
        "

type

" => "

variable

"
        "

value

" => ""
      ]
      "

new

" => 

array:2

 [
        "

type

" => "

variable

"
        "

value

" => "

0

"
      ]
      "

id_product_attribute

" => 

array:2

 [
        "

type

" => "

variable

"
        "

value

" => "

76284

"
      ]
      "

allow_oosp

" => 

array:2

 [
        "

type

" => "

variable

"
        "

value

" => 

0


      ]
      "

category

" => 

array:2

 [
        "

type

" => "

variable

"
        "

value

" => "

women-s-wedge-sandals

"
      ]
      "

category_name

" => 

array:2

 [
        "

type

" => "

variable

"
        "

value

" => "

Women's Wedge Sandals

"
      ]
      "

link

" => 

array:2

 [
        "

type

" => "

variable

"
        "

value

" => "

https://www.calzadosvesga.com/en/sandalias-cuna-de-mujer-de-okios-balugan-010-calzados-vesga.html

"
      ]
      "

attribute_price

" => 

array:2

 [
        "

type

" => "

variable

"
        "

value

" => 

0.0


      ]
      "

price_tax_exc

" => 

array:2

 [
        "

type

" => "

variable

"
        "

value

" => 

21.900845


      ]
      "

price_without_reduction

" => 

array:2

 [
        "

type

" => "

variable

"
        "

value

" => 

38.500022


      ]
      "

price_without_reduction_without_tax

" => 

array:2

 [
        "

type

" => "

variable

"
        "

value

" => 

31.8182


      ]
      "

reduction

" => 

array:2

 [
        "

type

" => "

variable

"
        "

value

" => 

12.0


      ]
      "

reduction_without_tax

" => 

array:2

 [
        "

type

" => "

variable

"
        "

value

" => 

9.917355


      ]
      "

specific_prices

" => 

array:2

 [
        "

type

" => "

variable

"
        "

value

" => 

array:20

 [
          "

id_specific_price

" => "

7669092

"
          "

id_specific_price_rule

" => "

0

"
          "

id_cart

" => "

0

"
          "

id_product

" => "

9124

"
          "

id_shop

" => "

0

"
          "

id_shop_group

" => "

0

"
          "

id_currency

" => "

0

"
          "

id_country

" => "

0

"
          "

id_group

" => "

0

"
          "

id_customer

" => "

0

"
          "

id_product_attribute

" => "

0

"
          "

price

" => "

-1.000000

"
          "

from_quantity

" => "

1

"
          "

reduction

" => "

12.000000

"
          "

reduction_tax

" => "

1

"
          "

reduction_type

" => "

amount

"
          "

from

" => "

2021-07-19 00:00:00

"
          "

to

" => "

2022-02-28 00:00:00

"
          "

OrdenOdaGest

" => "

2

"
          "

score

" => "

32

"
        ]
      ]
      "

quantity_all_versions

" => 

array:2

 [
        "

type

" => "

variable

"
        "

value

" => 

2


      ]
      "

id_image

" => 

array:2

 [
        "

type

" => "

variable

"
        "

value

" => "

en-default

"
      ]
      "

features

" => 

array:2

 [
        "

type

" => "

variable

"
        "

value

" => 

array:4

 [
          

0

 => 

array:4

 [ …4]
          

1

 => 

array:4

 [ …4]
          

2

 => 

array:4

 [ …4]
          

3

 => 

array:4

 [ …4]
        ]
      ]
      "

virtual

" => 

array:2

 [
        "

type

" => "

variable

"
        "

value

" => 

0


      ]
      "

pack

" => 

array:2

 [
        "

type

" => "

variable

"
        "

value

" => 

0


      ]
      "

packItems

" => 

array:2

 [
        "

type

" => "

variable

"
        "

value

" => []
      ]
      "

nopackprice

" => 

array:2

 [
        "

type

" => "

variable

"
        "

value

" => 

0


      ]
      "

customization_required

" => 

array:2

 [
        "

type

" => "

variable

"
        "

value

" => 

false


      ]
      "

rate

" => 

array:2

 [
        "

type

" => "

variable

"
        "

value

" => 

21.0


      ]
      "

tax_name

" => 

array:2

 [
        "

type

" => "

variable

"
        "

value

" => "

21% IVA

"
      ]
      "

ecotax_rate

" => 

array:2

 [
        "

type

" => "

variable

"
        "

value

" => 

0.0


      ]
      "

unit_price

" => 

array:2

 [
        "

type

" => "

variable

"
        "

value

" => ""
      ]
      "

images

" => 

array:2

 [
        "

type

" => "

variable

"
        "

value

" => 

array:9

 [
          

0

 => 

array:9

 [ …9]
          

1

 => 

array:9

 [ …9]
          

2

 => 

array:9

 [ …9]
          

3

 => 

array:9

 [ …9]
          

4

 => 

array:9

 [ …9]
          

5

 => 

array:9

 [ …9]
          

6

 => 

array:9

 [ …9]
          

7

 => 

array:9

 [ …9]
          

8

 => 

array:9

 [ …9]
        ]
      ]
      "

cover

" => 

array:2

 [
        "

type

" => "

variable

"
        "

value

" => 

array:9

 [
          "

bySize

" => 

array:6

 [ …6]
          "

small

" => 

array:3

 [ …3]
          "

medium

" => 

array:3

 [ …3]
          "

large

" => 

array:3

 [ …3]
          "

legend

" => ""
          "

cover

" => "

1

"
          "

id_image

" => "

107206

"
          "

position

" => "

1

"
          "

associatedVariants

" => 

array:4

 [ …4]
        ]
      ]
      "

has_discount

" => 

array:2

 [
        "

type

" => "

variable

"
        "

value

" => 

true


      ]
      "

discount_type

" => 

array:2

 [
        "

type

" => "

variable

"
        "

value

" => "

amount

"
      ]
      "

discount_percentage

" => 

array:2

 [
        "

type

" => "

variable

"
        "

value

" => "

-1,200%

"
      ]
      "

discount_percentage_absolute

" => 

array:2

 [
        "

type

" => "

variable

"
        "

value

" => "

1,200%

"
      ]
      "

discount_amount

" => 

array:2

 [
        "

type

" => "

variable

"
        "

value

" => "

€12.00

"
      ]
      "

discount_amount_to_display

" => 

array:2

 [
        "

type

" => "

variable

"
        "

value

" => "

-€12.00

"
      ]
      "

price_amount

" => 

array:2

 [
        "

type

" => "

variable

"
        "

value

" => 

26.5


      ]
      "

regular_price_amount

" => 

array:2

 [
        "

type

" => "

variable

"
        "

value

" => 

38.500022


      ]
      "

regular_price

" => 

array:2

 [
        "

type

" => "

variable

"
        "

value

" => "

€38.50

"
      ]
      "

discount_to_display

" => 

array:2

 [
        "

type

" => "

variable

"
        "

value

" => "

€12.00

"
      ]
      "

unit_price_full

" => 

array:2

 [
        "

type

" => "

variable

"
        "

value

" => ""
      ]
      "

show_availability

" => 

array:2

 [
        "

type

" => "

variable

"
        "

value

" => 

true


      ]
      "

availability_date

" => 

array:2

 [
        "

type

" => "

variable

"
        "

value

" => "

2021-05-24

"
      ]
      "

availability_message

" => 

array:2

 [
        "

type

" => "

variable

"
        "

value

" => "

Available

"
      ]
      "

availability

" => 

array:2

 [
        "

type

" => "

variable

"
        "

value

" => "

available

"
      ]
    ]
  }
  - : 

methodCacheResults

: 

array:1

 [
    "

url

" => "

https://www.calzadosvesga.com/en/sandalias-cuna-de-mujer-de-okios-balugan-010-calzados-vesga.html#/1512-size-39/1529-colour-leather

"
  ]
}

https://www.calzadosvesga.com/en/sandalias-cuna-de-mujer-de-okios-balugan-010-calzados-vesga.html#/1512-size-39/1529-colour-leather https://www.calzadosvesga.com/en/sandalias-cuna-de-mujer-de-okios-balugan-010-calzados-vesga.html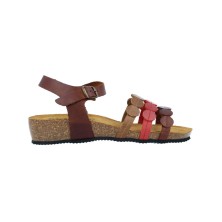 -€12.00
Regular price
€38.50
Price
€26.50
OFFER!
Casual and urban style sandals made with soft leathers. Nice combination of colors in the straps that pass over our instep so that we have an easy choice of our looks this summer.
They have a medium height wedge with less than 4 centimeters in height that will allow us to walk comfortably for hours. It is a light shoe with a good grip helped by the strap with an adjustable metal buckle.
Made in Spain in an artisanal way.
Okios for Calzados Vesga .