ProductListingLazyArray {#860
  -

imageRetriever

: ImageRetriever {#853
    -

link

: 

Link

 {#444
      #

allow

: 

1


      #

url

: "

/index.php

"
      +

protocol_link

: "

https://

"
      +

protocol_content

: "

https://

"
      #

ssl_enable

: "

1

"
      #

urlShopId

: 

null


    }
  }
  -

link

: 

Link

 {#444}
  -

priceFormatter

: PriceFormatter {#858}
  -

productColorsRetriever

: ProductColorsRetriever {#859}
  -

translator

: TranslatorComponent {#45
    #

catalogues

: 

array:1

 [
      "

es-ES

" => MessageCatalogue {#49
        -

messages

: 

array:182

 [
          "

ModulesStatsforecastAdmin

" => 

array:38

 [
            "

Stats Dashboard

" => "

Panel de control de Estadísticas

"
            "

This is the main module for the Stats dashboard. It displays a summary of all your current statistics.

" => "

Este es el módulo principal del Panel de control de Estadísticas. Este módulo muestra un resumen de todas tus estadísticas actuales.

"
            "

The listed amounts do not include tax.

" => "

Las cantidades listadas no incluyen impuestos.

"
            "

Time frame

" => "

Intervalo de tiempo

"
            "

Daily

" => "

Diariamente

"
            "

Weekly

" => "

Semanalmente

"
            "

Monthly

" => "

Mensualmente

"
            "

Yearly

" => "

Anualmente

"
            "

Placed orders

" => "

Pedidos realizados

"
            "

Bought items

" => "

Artículos comprados

"
            "

Percentage of registrations

" => "

Porcentaje de registros

"
            "

Percentage of orders

" => "

Porcentaje de pedidos

"
            "

Revenue

" => "

Ganancias

"
            "

Average

" => "

Promedio

"
            "

Forecast

" => "

Previsiones

"
            "

Conversion

" => "

Conversión

"
            "

Accounts

" => "

Cuentas

"
            "

Full carts

" => "

Carritos completados

"
            "

Registered visitors

" => "

Visitantes inscritos

"
            "

A simple statistical calculation lets you know the monetary value of your visitors:

" => "

Un simple cálculo estadístico te permite conocer el valor monetario de tus visitantes:

"
            "

On average, each visitor places an order for this amount:

" => "

De media, cada visitante hace una compra de esta cantidad:

"
            "

On average, each registered visitor places an order for this amount:

" => "

De media, cada visitante registrado hace una compra de esta cantidad:

"
            "

Payment distribution

" => "

Distribución por métodos de pago

"
            "

The amounts include taxes, so you can get an estimation of the commission due to the payment method.

" => "

Las cantidades incluyen impuestos, por lo que puedes obtener una estimación de la comisión gracias al método de pago.

"
            "

-- No filter --

" => "

-- Sin filtros --

"
            "

Module

" => "

Módulo

"
            "

Average cart value

" => "

Valor promedio del carrito

"
            "

Category distribution

" => "

Distribución por categorías

"
            "

Products sold

" => "

Productos vendidos

"
            "

Percentage of products sold

" => "

Porcentaje de productos vendidos

"
            "

Percentage of sales

" => "

Porcentaje de ventas

"
            "

Language distribution

" => "

Distribución por idioma

"
            "

Growth

" => "

Evolución

"
            "

Zone distribution

" => "

Distribución por zonas

"
            "

Currency distribution

" => "

Distribución por moneda

"
            "

Sales (converted)

" => "

Ventas (convertidas)

"
            "

Attribute distribution

" => "

Distribución por atributos

"
            "

Quantity of products sold

" => "

Cantidad de productos venidos

"
          ]
          "

ModulesLegalcomplianceShop

" => 

array:21

 [
            "

I agree to the [terms of service] and [revocation terms] and will adhere to them unconditionally.

" => "

Acepto las [condiciones generales de venta] 

"
            "

The order will only be confirmed when you click on the button 'Order with an obligation to pay' at the end of the checkout!

" => "

¡El pedido solo se confirmará al hacer clic en el botón 'Pedido con obligación de pago' en la última parte del proceso de compra!

"
            "

You must agree to our Terms of Service before going any further!

" => "

¡Debe aceptar los Términos del Servicio antes de continuar!

"
            "

Something went wrong. If the problem persists, please contact us.

" => "

Algo salió mal. Si el problema persiste, póngase en contacto con nosotros.

"
            "

Select a payment option first.

" => "

Seleccione en primer lugar, una opción de pago.

"
            "

Please check the "Revocation of virtual products" box first!

" => "

Por favor, ¡primero marque la casilla "Revocación de productos virtuales"!

"
            "

[1]For digital goods:[/1] I want immediate access to the digital content and I acknowledge that thereby I lose my right to cancel once the service has begun.[2][1]For services:[/1] I agree to the starting of the service and I acknowledge that I lose my right to cancel once the service has been fully performed.

" => "

[1]Para bienes digitales:[/1] Quiero acceso inmediato al contenido digital y acepto por la presente que pierdo mi derecho a cancelar una vez que el servicio dé comienzo.[2][1]Para servicios:[/1] Estoy de acuerdo con el comienzo del servicio y acepto perder mi derecho a cancelar una vez que el servicio se haya realizado completamente.

"
            "

From

" => "

Desde

"
            "

Our previous price

" => "

Nuestro precio anterior

"
            "

Shipping excluded

" => "

Envío excluido

"
            "

Information regarding online dispute resolution pursuant to Art. 14 Para. 1 of the ODR (Online Dispute Resolution Regulation):

" => "

Información relacionada con la resolución de disputa en línea del Art. 14, párr. 1 del ODR (Regulación de resolución de disputa en línea):

"
            "

The European Commission gives consumers the opportunity to resolve online disputes pursuant to Art. 14 Para. 1 of the ODR on one of their platforms. The platform ([1]http://ec.europa.eu/consumers/odr[/1]) serves as a site where consumers can try to reach out-of-court settlements of disputes arising from online purchases and contracts for services.

" => "

La Comisión Europea ofrece a los consumidores la oportunidad de resolver disputas en línea conforme al Art. 14, párr. 1 del ODR en una de sus plataformas. La plataforma ([1]http://ec.europa.eu/consumers/odr[/1]) sirve como web en la que los consumidores pueden intentar llegar a acuerdos sin ir a juicio relacionados con las disputas que surjan en las compras y contratos de servicios en línea.

"
            "

Print this page

" => "

Imprimir esta página

"
            "

(Under conditions)

" => "

(Bajo condiciones)

"
            "

My shopping cart

" => "

Mi carrito

"
            "

Shipping and payment

" => "

Envío y pago

"
            "

All prices are mentioned tax included

" => "

Todos los precios son indicados con impuestos incluidos

"
            "

All prices are mentioned tax excluded

" => "

Todos los precios son indicados con impuestos incluidos

"
            "

and

" => "

y

"
            "

shipping excluded

" => "

envío excluido

"
            "

Information

" => "

Información

"
          ]
          "

ShopThemeCheckout

" => 

array:113

 [
            "

I agree to the [terms of service] and will adhere to them unconditionally.

" => "

Acepto las [Condiciones Generales de Venta]

"
            "

 (additional cost of %giftcost% %taxlabel%)

" => "

 (coste adicional de %giftcost% %taxlabel%)

"
            "

I would like my order to be gift wrapped %cost%

" => "

Quiero mi pedido sea envuelto para regalo %cost%

"
            "

Personal Information

" => "

Datos Personales

"
            "

%price% tax incl.

" => "

%price% imp incl.

"
            "

%price% tax excl.

" => "

%price% impuestos excl.

"
            "

My Address

" => "

Mi Dirección

"
            "

Tax included

" => "

Impuestos incluidos

"
            "

Tax excluded

" => "

Impuestos excluidos

"
            "

Free shipping

" => "

Envío gratuito

"
            "

Guest order tracking

" => "

Seguimiento de pedido de invitado

"
            "

Product Successfully Added to Your Shopping Cart

" => "

Producto añadido correctamente a su carrito

"
            "

Free

" => "

Gratis

"
            "

Total

" => "

Total

"
            "

Subtotal

" => "

Subtotal

"
            "

Gift wrapping

" => "

Embalaje para regalo

"
            "

Shipping

" => "

Transporte

"
            "

Included taxes

" => "

Impuestos incluidos

"
            "

Taxes

" => "

Impuestos

"
            "

Total (tax incl.)

" => "

Total (impuestos incl.)

"
            "

Total (tax excl.)

" => "

Total (impuestos excl.)

"
            "

1 item

" => "

1 artículo

"
            "

%count% items

" => "

%count% artículos

"
            "

A minimum shopping cart total of %amount% (tax excl.) is required to validate your order. Current cart total is %total% (tax excl.).

" => "

Se necesita una compra mínima total de %amount% (impuestos exc.) para validar su pedido. En este momento el valor total de su carrito es de %total% (impuestos exc.).

"
            "

Discount(s)

" => "

Descuento(s)

"
            "

Total paid

" => "

Total pagado

"
            "

Discount

" => "

Descuento

"
            "

Shipping and handling

" => "

Envío y manipulación

"
            "

Tax

" => "

Impuestos

"
            "

You Save

" => "

Usted ahorra

"
            "

Up to %amount_saved%

" => "

Hasta %amount_saved%

"
            "

Choose a password to create an account and save time on your next order (optional)

" => "

Elija una contraseña para crear una cuenta y ahorre tiempo en su próxima compra (opcional)

"
            "

The selected address will be used both as your personal address (for invoice) and as your shipping address.

" => "

La dirección seleccionada se utilizará como dirección personal (para la facturación) y como su dirección de entrega.

"
            "

Order confirmation

" => "

Confirmación de pedido

"
            "

Order reference %reference%

" => "

Referencia de pedido %reference%

"
            "

Payment method %method_name%

" => "

Método de pago %method_name%

"
            "

Shipping method %method_name%

" => "

Método de envío %method_name%

"
            "

Product successfully added to your shopping cart

" => "

Producto añadido correctamente a su carrito de compra

"
            "

Quantity:

" => "

Cantidad:

"
            "

There are %products_count% items in your cart.

" => "

Hay %products_count% artículos en su carrito.

"
            "

There is %product_count% item in your cart.

" => "

Hay %product_count% artículo en su carrito.

"
            "

Total products:

" => "

Total de productos:

"
            "

Total shipping:

" => "

Envío total:

"
            "

Total:

" => "

Total:

"
            "

Subtotal:

" => "

Subtotal:

"
            "

Shipping:

" => "

Envío:

"
            "

Cart

" => "

Carrito

"
            "

The minimum purchase order quantity for the product is %quantity%.

" => "

La cantidad mínima en el pedido de compra para el producto es %quantity%.

"
            "

Use this address for invoice too

" => "

Utilizar esta dirección para facturas también

"
            "

Gift

" => "

Regalo

"
            "

There are no more items in your cart

" => "

No hay más artículos en su carrito

"
            "

Promo code

" => "

Código promocional

"
            "

Have a promo code?

" => "

¿Tiene un código promocional?

"
            "

Close

" => "

Cerrar

"
            "

Create an account

" => "

Crear una cuenta

"
            "

(optional)

" => "

(opcional)

"
            "

And save time on your next order!

" => "

¡Y ahorre tiempo en su próximo pedido!

"
            "

Order items

" => "

Artículos del pedido

"
            "

Unit price

" => "

Precio unitario

"
            "

Total products

" => "

Total productos

"
            "

%product_count% item in your cart

" => "

%product_count% artículo en su carrito

"
            "

%products_count% items in your cart

" => "

%products_count% artículos en su carrito

"
            "

Shipping Method

" => "

Método de envío

"
            "

Addresses

" => "

Direcciones

"
            "

Please check your order before payment

" => "

Por favor, revise su pedido antes de realizar el pago

"
            "

Your Delivery Address

" => "

Su dirección de entrega

"
            "

Shipping Address

" => "

Dirección de envío

"
            "

The selected address will be used as your personal address (for invoice).

" => "

La dirección seleccionada se utilizará como su dirección personal (para la facturación).

"
            "

Billing address differs from shipping address

" => "

La dirección de facturación difiere de la dirección de entrega

"
            "

Your Invoice Address

" => "

Su dirección de facturación

"
            "

The selected address will be used both as your personal address (for invoice) and as your delivery address.

" => "

La dirección seleccionada se utilizará tanto como de dirección personal (para la factura) como de dirección de entrega.

"
            "

Transaction amount has been correctly updated

" => "

El importe de la transacción se ha actualizado correctamente

"
            "

By confirming the order, you certify that you have read and agree with all of the conditions below:

" => "

Al confirmar el pedido, certifica que ha leído y acepta en su totalidad las siguientes condiciones:

"
            "

Selected

" => "

Seleccionado

"
            "

Unfortunately, there are no payment method available.

" => "

Desafortunadamente, no hay métodos de pago disponibles.

"
            "

Please make sure you've chosen a [1]payment method[/1] and accepted the [2]terms and conditions[/2].

" => "

Por favor, asegúrese de haber escogido un [1]método de pago[/1] y de haber aceptado los [2]términos y condiciones[/2].

"
            "

No payment needed for this order

" => "

Ningún pago necesario para este pedido

"
            "

Order with an obligation to pay

" => "

Pedido con obligación de pago

"
            "

If you sign out now, your cart will be emptied.

" => "

Si cierra sesión ahora, se vaciará su carrito.

"
            "

Order as a guest

" => "

Pedir como invitado

"
            "

I would like to receive my order in recycled packaging.

" => "

Quiero recibir mi pedido en embalaje reciclado.

"
            "

If you'd like, you can add a note to the gift:

" => "

Si lo desea, puede añadir una nota al regalo:

"
            "

Unfortunately, there are no carriers available for your delivery address.

" => "

Desafortunadamente, no disponemos de ningún transportista disponible para su dirección de envío.

"
            "

If you would like to add a comment about your order, please write it in the field below.

" => "

Si desea dejarnos un comentario acerca de su pedido, por favor, escríbalo a continuación.

"
            "

Shopping Cart

" => "

Carrito

"
            "

Your order is confirmed

" => "

Su pedido está confirmado

"
            "

An email has been sent to your mail address %email%.

" => "

Se ha enviado un email a su dirección de correo electrónico %email%.

"
            "

You can also [1]download your invoice[/1]

" => "

También puede [1]descargar su factura[/1]

"
            "

Order details

" => "

Detalles del pedido

"
            "

Save time on your next order, sign up now

" => "

Ahorre tiempo en su próximo pedido, regístrese ahora

"
            "

Order reference: %reference%

" => "

Referencia de pedido: %reference%

"
            "

Payment method: %method%

" => "

Método de pago: %method%

"
            "

Shipping method: %method%

" => "

Método de envío: %method%

"
            "

Code

" => "

Código

"
            "

Description

" => "

Descripción

"
            "

Value

" => "

Valor

"
            "

Minimum

" => "

Mínimo

"
            "

Cumulative

" => "

Acumulativo

"
            "

Expiration date

" => "

Fecha de expiración

"
            "

Payment

" => "

Pago

"
            "

Order reference

" => "

Referencia del pedido

"
            "

Date

" => "

Fecha

"
            "

Total price

" => "

Precio total

"
            "

Status

" => "

Estado

"
            "

Invoice

" => "

Factura

"
            "

Carrier

" => "

Transportista

"
            "

Payment method

" => "

Método de pago

"
            "

Delivery address %alias%

" => "

Dirección de entrega %alias%

"
            "

Invoice address %alias%

" => "

Dirección de facturación %alias%

"
            "

Weight

" => "

Peso

"
            "

Shipping cost

" => "

Costo de envío

"
            "

Tracking number

" => "

Número de seguimiento

"
            "

Quantity

" => "

Cantidad

"
          ]
          "

AdminAdvparametersHelp

" => 

array:102

 [
            "

-- Choose --

" => "

--Elija--

"
            "

or

" => "

o

"
            "

Use this option to associate data (products, modules, etc.) the same way for each selected shop.

" => "

Utiliza esta opción para asociar los mismos datos (productos, módulos, etc.) para todas las tiendas seleccionadas.

"
            "

Click here to display the shops in the %name% shop group

" => "

Haz clic aquí para mostrar las tiendas en el grupo de tiendas %name%

"
            "

Click here to display the URLs of the %name% shop

" => "

Haz clic aquí para mostrar las URLs de la tienda %name%

"
            "

Click here to display the list of shop groups

" => "

Haz clic aquí para mostrar el listado de grupos de tiendas

"
            "

Warning: Enabling the "share customers" and "share orders" options is not recommended. Once activated and orders are created, you will not be able to disable these options. If you need these options, we recommend using several categories rather than several shops.

" => "

Advertencia: no se recomienda activar las opciones: "compartir clientes" y "compartir pedidos". Una vez activas y nuevos pedidos son creados, ya no se podrán desactivar. Si necesitas estas opciones, te recomendamos utilizar varias categorías en lugar de varias tiendas.

"
            "

Once this option is enabled, the shops in this group will share customers. If a customer registers in any one of these shops, the account will automatically be available in the others shops of this group.

" => "

Una vez esta opción esté activa, las tiendas de este grupo se compartirán los clientes. Si hay clientes registrados en cualquiera de las tiendas, la cuenta estará disponible automáticamente en las otras tiendas del grupo.

"
            "

Warning: you will not be able to disable this option once you have registered customers.

" => "

Advertencia: no podrás desactivar esta opción una vez que hayas registrado clientes.

"
            "

Once this option is enabled (which is only possible if customers and available quantities are shared among shops), the customer's cart will be shared by all shops in this group. This way, any purchase started in one shop will be able to be completed in another shop from the same group.

" => "

Una vez que esta opción está establecida (lo que es posible sólo si clientes y cantidades disponibles son compartidas entre las tiendas), el carrito del cliente será compartido por todas las tiendas del grupo. De esta forma, cualquier compra iniciada en una tienda podrá ser completada en otra tienda del mismo grupo.

"
            "

Warning: You will not be able to disable this option once you've started to accept orders.

" => "

Advertencia: No podrás desactivar esta opción una vez que hayas comenzado a aceptar pedidos.

"
            "

Enable or disable this shop group?

" => "

¿Activar o desactivar este grupo de tiendas?

"
            "

If you want to add a virtual URL, you need to activate URL rewriting on your web server and enable Friendly URL option.

" => "

Si deseas añadir una URL virtual, debes activar la reescritura URL en tu servidor web y activar la opción URL Amigable.

"
            "

You can use this option if you want to create a store with a URL that doesn't exist on your server (e.g. if you want your store to be available with the URL www.example.com/my-store/shoes/, you have to set shoes/ in this field, assuming that my-store/ is your Physical URL).

" => "

Puedes utilizar esta opción para crear una tienda con una URL que no existe en tu servidor (por ejemplo: si quieres que tu tienda esté disponible con la URL: www.mi_dominio.com/mi_tienda/calzado/, tienes que escribir calzado/ en este campo, asumiendo que mi_tienda/ es tu URL física).

"
            "

URL rewriting must be activated on your server to use this feature.

" => "

La reescritura URL debe ser activada en el servidor para utilizar esta característica.

"
            "

If you set this URL as the Main URL for the selected shop, all URLs set to this shop will be redirected to this URL (you can only have one Main URL per shop).

" => "

Si estableces esta URL como la URL Principal de la tienda seleccionada, todas las URL establecidas en esta tienda se redirigirán a esta URL (solo puedes tener una URL Principal por tienda).

"
            "

Since the selected shop has no main URL, you have to set this URL as the Main URL.

" => "

Dado que la tienda seleccionada no tiene una URL Principal, debes establecer esta URL como la URL Principal.

"
            "

The selected shop already has a Main URL. Therefore, if you set this one as the Main URL, the older Main URL will be set as a regular URL.

" => "

La tienda seleccionada ya tiene una URL principal; si se establece ésta como URL principal, el enlace anterior será establecido como una URL normal.

"
            "

This is the physical folder for your store on the web server. Leave this field empty if your store is installed on the root path. For instance, if your store is available at www.example.com/my-store/, you must input my-store/ in this field.

" => "

Esta es la carpeta física para tu tienda en el servidor web. Deja este campo en blanco si tu tienda está instalada en la ruta raíz. Por ejemplo, si tu tienda está disponible en www.ejemplo.com/mi-tienda/, debes introducir mi-tienda/ en este campo.

"
            "

Warning: URL rewriting (e.g. mod_rewrite for Apache) seems to be disabled. If your Virtual URL doesn't work, please check with your hosting provider on how to activate URL rewriting.

" => "

Advertencia: la reescritura URL (por ejemplo, mod_rewrite para Apache) parece estar desactivada. Si la URL Virtual no funciona, por favor, consulta con tu proveedor de alojamiento cómo activar la reescritura URL.

"
            "

Ignore this field if you don't use the Multistore tool. If you leave this field empty, the default shop will be used.

" => "

Ignora este campo si no utilizas la herramienta Multitienda. Si dejas este campo vacío, se usará la tienda predeterminada.

"
            "

A category root is where a category tree can begin. This is used with multistore.

" => "

Una categoría raíz es donde el árbol de categorías puede comenzar. Esto es utilizado en Modo Multitienda.

"
            "

Enable Advanced Stock Management on product (0 = No, 1 = Yes)

" => "

Activar Administración Avanzada de Stock en el producto (0 = No, 1 = Sí)

"
            "

0 = Use quantity set in product, 1 = Use quantity from warehouse.

" => "

0 = Utilizar la cantidad establecida en el producto, 1 = Utilizar la cantidad del almacén.

"
            "

ID of the warehouse to set as storage.

" => "

ID del almacén para establecer como almacenamiento.

"
            "

Enable Advanced Stock Management on product (0 = No, 1 = Yes).

" => "

Activar Administración Avanzada de Stock en el producto (0 = No, 1 = Sí).

"
            "

Informative only

" => "

Sólo informativo

"
            "

Warning

" => "

Advertencia

"
            "

Error

" => "

Error

"
            "

Major issue (crash)!

" => "

¡Problema grave (error crítico)!

"
            "

How to restore a database backup in 10 easy steps

" => "

Cómo restaurar una copia de seguridad de la base de datos en 10 sencillos pasos

"
            "

Set "Enable Shop" to "No" in the "Maintenance" page under the "Preferences" menu.

" => "

Establece "Activar tienda" en "No" en la página "Mantenimiento" bajo el menú "Preferencias".

"
            "

Download the backup from the list below or from your FTP server (in the folder "admin/backups").

" => "

Descarga la copia de seguridad de la lista de abajo o de tu servidor FTP (en la carpeta "admin/backups").

"
            "

Check the backup integrity: Look for errors, incomplete file, etc... Be sure to verify all of your data.

" => "

Comprueba la integridad de la copia de seguridad: Busca errores, archivos incompletos, etc... Asegúrate de verificar todos tus datos.

"
            "

Please ask your hosting provider for "phpMyAdmin" access to your database.

" => "

Solicita a tu proveedor de alojamiento acceso a la herramienta "phpMyAdmin" para acceder a tu base de datos.

"
            "

Connect to "phpMyAdmin" and select your current database.

" => "

Conéctate a "phpMyAdmin" y selecciona tu base de datos actual.

"
            "

Unless you enabled the "Drop existing tables" option, you must delete all tables from your current database.

" => "

A menos que actives la opción "Eliminar tablas existentes", debes eliminar todas las tablas de tu base de datos actual.

"
            "

At the top of the screen, please select the "Import" tab

" => "

En la parte superior de la pantalla, selecciona la pestaña "Importar"

"
            "

Click on the "Browse" button and select the backup file from your hard drive.

" => "

Haz clic en el botón "Examinar" y selecciona el archivo de copia de seguridad de tu disco duro.

"
            "

Check the maximum filesize allowed (e.g. Max: 16MB)

" => "

Comprueba el tamaño de archivo máximo permitido (ej.: Max: 16MB)

"
            "

If your backup file exceeds this limit, contact your hosting provider for assistance. 

" => "

Si el tamaño del archivo de tu copia de seguridad excede este límite, ponte en contacto con tu proveedor de alojamiento para obtener asistencia técnica. 

"
            "

Click on the "Go" button and please wait patiently for the import process to conclude. This may take several minutes.

" => "

Haz clic en el botón "Ir" y espera a que el proceso de importación concluya. Esto puede tomar varios minutos.

"
            "

Drop existing tables during import.

" => "

Eliminar tablas existentes durante la importación.

"
            "

If enabled, the backup script will drop your tables prior to restoring data.

" => "

Si está activada, el script de la copia de seguridad eliminará las tablas antes de restaurar los datos.

"
            "

(ie. "DROP TABLE IF EXISTS")

" => "

(ej.: "DROP TABLE IF EXISTS")

"
            "

You can read information on import at:

" => "

Puedes leer información sobre la importación en:

"
            "

http://doc.prestashop.com/display/PS17/Import

" => "

http://doc.prestashop.com/pages/viewpage.action?pageId=54264587

"
            "

https://en.wikipedia.org/wiki/Comma-separated_values

" => "

https://es.wikipedia.org/wiki/Valores_separados_por_comas

"
            "

Allowed formats: .csv, .xls, .xlsx, .xlst, .ods, .ots

" => "

Formatos permitidos: .csv, .xls, .xlsx, .xlst, .ods, .ots

"
            "

Only UTF-8 and ISO 8859-1 encodings are allowed

" => "

Solo se permiten codificaciones UTF-8 y ISO-8859-1

"
            "

You can also upload your file via FTP to the following directory: %s .

" => "

También puedes subir el archivo FTP al siguiente directorio: %s .

"
            "

e.g. 

" => "

p. ej. 

"
            "

If enabled, the product's reference number MUST be unique!

" => "

Si está activado, ¡la referencia del producto TIENE que ser única!

"
            "

If you enable this option, your imported items' ID number will be used as is. If you do not enable this option, the imported ID numbers will be ignored, and PrestaShop will instead create auto-incremented ID numbers for all the imported items.

" => "

Si activas esta opción, los números ID de tus objetos importados se utilizarán tal cual. Si no la activas, se ignorarán los números de ID importados y, en su lugar, PrestaShop creará números de ID que se incrementarán automáticamente para todos los elementos importados.

"
            "

Sends an email to let you know your import is complete. It can be useful when handling large files, as the import may take some time.

" => "

Envía un correo electrónico para informarte de que la importación se ha completado. Puede ser útil cuando trata con archivos de gran tamaño ya que el proceso de importación puede durar cierto tiempo.

"
            "

Read more about the CSV format at:

" => "

Lee más acerca del formato CSV en:

"
            "

Where customers send messages from the order page.

" => "

Cuando el cliente envía un mensaje desde la página de pedido

"
            "

Fully qualified domain name (keep this field empty if you don't know).

" => "

Nombre de dominio completo (mantén este campo en blanco si no lo sabes).

"
            "

IP address or server name (e.g. smtp.mydomain.com).

" => "

Dirección IP o nombre del servidor (ej. smtp.midominio.com).

"
            "

Leave blank if not applicable.

" => "

Dejar en blanco si no es aplicable

"
            "

Your avatar in PrestaShop 1.7.x is your profile picture on %url%. To change your avatar, log in to PrestaShop.com with your email %email% and follow the on-screen instructions.

" => "

Tu avatar en PrestaShop 1.7.x es tu foto de perfil en %url%. Para cambiarlo, inicia sesión en PrestaShop.com con tu dirección de correo electrónico %email% y sigue las instrucciones en pantalla.

"
            "

Password should be at least %num% characters long.

" => "

La contraseña debe tener al menos %num% carácteres.

"
            "

PrestaShop can provide you with guidance on a regular basis by sending you tips on how to optimize the management of your store which will help you grow your business. If you do not wish to receive these tips, you can disable this option.

" => "

PrestaShop te puede proporcionar orientación con el envío de consejos sobre cómo optimizar y gestionar tu tienda, que te ayudarán a tener éxito en tu negocio. Si no deseas recibir estos consejos, por favor desmarca esta casilla.

"
            "

This page will be displayed just after login.

" => "

Esta página será mostrada tras iniciar sesión.

"
            "

Allow or disallow this employee to log in to the Admin panel.

" => "

Permitir o prohibir a este empleado iniciar sesión en el panel de Administración.

"
            "

Select the shops the employee is allowed to access.

" => "

Selecciona las tiendas a las que el empleado tendrá acceso.

"
            "

Severity levels

" => "

Nivel de gravedad

"
            "

Enter "5" if you do not want to receive any emails.

" => "

Introduzca "5" si no quieres recibir e-mails.

"
            "

Emails will be sent to the shop owner.

" => "

Los e-mails se enviarán al propietario de la tienda. 

"
            "

How do I create a new SQL query?

" => "

¿Cómo creo una nueva consulta SQL?

"
            "

Click "Add New".

" => "

Haz clic en "Añadir nuevo".

"
            "

Fill in the fields and click "Save".

" => "

Rellena los campos y haz clic en "Guardar".

"
            "

You can then view the query results by clicking on the Edit action in the dropdown menu

" => "

A continuación, puedes ver los resultados de la consulta haciendo clic en la acción Editar en el menú desplegable

"
            "

You can also export the query results as a CSV file by clicking on the Export button

" => "

También puedes exportar los resultados de la consulta como un archivo CSV haciendo clic en el botón Exportar

"
            "

Quick description of the key: who it is for, what permissions it has, etc.

" => "

Descripción rápida de la clave: a quién va dirigida, qué permisos tiene, etc.

"
            "

Before activating the webservice, you must be sure to: 

" => "

Antes de activar el servicio Web, por favor asegúrese que: 

"
            "

Check that URL rewriting is available on this server.

" => "

Compruebe que la reescritura URL está disponible en este servidor.

"
            "

Check that the five methods GET, POST, PUT, DELETE and HEAD are supported by this server.

" => "

Compruebe que los cinco métodos GET, POST, PUT, DELETE y HEAD son soportados por este servidor.

"
            "

Before choosing "Yes", check that PHP is not configured as an Apache module on your server.

" => "

Antes de seleccionar "Sí", comprueba que PHP no está configurado como un módulo de Apache en tu servidor.

"
            "

New modules and updates are displayed on the modules page.

" => "

Los nuevos módulos y las actualizaciones se muestran en la página de módulos.

"
            "

Check the IP address of the cookie in order to prevent your cookie from being stolen.

" => "

Comprueba la dirección IP de la cookie para evitar que tu cookie sea robada.

"
            "

Set the amount of hours during which the front office cookies are valid. After that amount of time, the customer will have to log in again.

" => "

Establece la cantidad de horas durante las cuales las cookies front-office son válidas. Después de ese tiempo, el cliente tendrá que iniciar sesión de nuevo.

"
            "

Set the amount of hours during which the back office cookies are valid. After that amount of time, the PrestaShop user will have to log in again.

" => "

Establece la cantidad de horas durante las cuales las cookies del back-office son válidas. Trascurrido ese tiempo, el usuario tendrá que volver a iniciar sesión en PrestaShop.

"
            "

Set the maximum size allowed for attachment files (in megabytes). This value has to be lower or equal to the maximum file upload allotted by your server (currently: %size% MB).

" => "

Define el tamaño máximo permitido para archivos adjuntos (en megabytes). Este valor debe ser menor o igual al tamaño máximo de subida permitido por tu servidor (actualmente: %size% MB).

"
            "

Define the upload limit for a downloadable product (in megabytes). This value has to be lower or equal to the maximum file upload allotted by your server (currently: %size% MB).

" => "

Define el tamaño máximo permitido para un producto descargable (en megabytes). Este valor debe ser menor o igual al tamaño máximo de subida permitido por tu servidor (actualmente: %size% MB).

"
            "

Define the upload limit for an image (in megabytes). This value has to be lower or equal to the maximum file upload allotted by your server (currently: %size% MB).

" => "

Define el tamaño máximo permitido para una imagen (en megabytes). Este valor debe ser menor o igual al tamaño máximo de subida permitido por tu servidor (actualmente: %size% MB).

"
            "

Notifications are numbered bubbles displayed at the very top of your back office, right next to the shop's name. They display the number of new items since you last clicked on them.

" => "

Las notificaciones son burbujas numeradas que aparecen en la parte superior del back-office, justo al lado del nombre de la tienda. En ellas se muestra el número de nuevos elementos desde la última vez que se hizo clic en ellos.

"
            "

This will display notifications when new orders are made in your shop.

" => "

Esto mostrará notificaciones cuando se realicen nuevos pedidos en tu tienda.

"
            "

This will display notifications every time a new customer registers in your shop.

" => "

Esto mostrará notificaciones cuando se registren nuevos clientes en tu tienda.

"
            "

This will display notifications when new messages are posted in your shop.

" => "

Esto mostrará notificaciones cuando recibas nuevos mensajes de tus clientes.

"
            "

Should be enabled if you want to avoid to store the smarty cache on NFS.

" => "

Debe estar activado si quieres evitar almacenar la caché Smarty en NFS.

"
            "

Enable or disable debug mode.

" => "

Activar o desactivar modo depuración.

"
            "

Some features can be disabled in order to improve performance.

" => "

Algunas características pueden desactivarse para mejorar el rendimiento.

"
            "

Choose "No" to disable Product Combinations.

" => "

Selecciona "No" para desactivar las Combinaciones de Productos.

"
            "

You cannot set this parameter to No when combinations are already used by some of your products

" => "

No puedes establecer este parámetro a No, cuando las combinaciones están ya siendo utilizadas por alguno de tus productos

"
            "

Choose "No" to disable Product Features.

" => "

Selecciona "No" para desactivar las Características de los Productos.

"
            "

Choose "No" to disable Customer Groups.

" => "

Selecciona "No" para desactivar los Grupos de Clientes.

"
            "

CCC allows you to reduce the loading time of your page. With these settings you will gain performance without even touching the code of your theme. Make sure, however, that your theme is compatible with PrestaShop 1.4+. Otherwise, CCC will cause problems.

" => "

CCC reduce el tiempo de carga de tus páginas. Con estos parámetros mejorarás el rendimiento sin tener que modificar el código de tu tema, no obstante, asegúrate que tu tema es compatible con la versión 1.4 o posterior, de lo contrario, CCC generará errores inesperados.

"
            "

This will add directives to your .htaccess file, which should improve caching and compression.

" => "

Esto añadirá directivas a tu archivo .htaccess, lo que debería mejorar el almacenamiento en caché y la compresión.

"
            "

Name of the second domain of your shop, (e.g. myshop-media-server-1.com). If you do not have another domain, leave this field blank.

" => "

Nombre del segundo dominio de tu tienda (por ejemplo: mitienda-servidor-de-medios-1.com). Si no tiene otro dominio, deja este campo en blanco.

"
            "

Name of the third domain of your shop, (e.g. myshop-media-server-2.com). If you do not have another domain, leave this field blank.

" => "

Nombre del tercer dominio de tu tienda (por ejemplo: mitienda-servidor-de-medios-2.com). Si no tiene otro dominio, deja este campo en blanco.

"
            "

Name of the fourth domain of your shop, (e.g. myshop-media-server-3.com). If you do not have another domain, leave this field blank.

" => "

Nombre del cuarto dominio de tu tienda (por ejemplo: mitienda-servidor-de-medios-3.com). Si no tiene otro dominio, deja este campo en blanco.

"
          ]
          "

ShopNavigation

" => 

array:58

 [
            "

404 error

" => "

Error 404

"
            "

Best sales

" => "

Los más vendidos

"
            "

Contact us

" => "

Contacte con nosotros

"
            "

Manufacturers

" => "

Fabricantes

"
            "

New products

" => "

Novedades

"
            "

Forgot your password

" => "

Ha olvidado su contraseña

"
            "

Prices drop

" => "

Ofertas

"
            "

Sitemap

" => "

Mapa del sitio

"
            "

Suppliers

" => "

Proveedores

"
            "

Address

" => "

Dirección

"
            "

Addresses

" => "

Direcciones

"
            "

Login

" => "

Iniciar sesión

"
            "

Cart

" => "

Carrito

"
            "

Discount

" => "

Descuento

"
            "

Order history

" => "

Historial de pedidos

"
            "

Identity

" => "

Datos personales

"
            "

My account

" => "

Mi cuenta

"
            "

Order follow

" => "

Seguimiento del pedido

"
            "

Credit slip

" => "

Factura por abono

"
            "

Order

" => "

Pedido

"
            "

Search

" => "

Buscar

"
            "

Stores

" => "

Tiendas

"
            "

Guest tracking

" => "

Seguimiento de pedidos de clientes invitados

"
            "

Order confirmation

" => "

Confirmación de pedido

"
            "

This page cannot be found

" => "

Página no encontrada

"
            "

Our best sales

" => "

Los más vendidos

"
            "

Use our form to contact us

" => "

Contáctenos

"
            "

Shop powered by PrestaShop

" => "

Tienda creada con PrestaShop

"
            "

Brand list

" => "

Listado de marcas

"
            "

Our new products

" => "

Novedades

"
            "

Enter the e-mail address you use to sign in to receive an e-mail with a new password

" => "

Introduzca la dirección de correo electrónico que utiliza a la hora de iniciar sesión, para recibir un correo electrónico con una nueva contraseña

"
            "

On-sale products

" => "

Productos en oferta

"
            "

Lost ? Find what your are looking for

" => "

¿Perdido? Encuentre lo que está buscando

"
            "

Suppliers list

" => "

Listado de proveedores

"
            "

page-not-found

" => "

pagina-no-encontrada

"
            "

best-sales

" => "

mas-vendidos

"
            "

contact-us

" => "

contactenos

"
            "

manufacturers

" => "

fabricantes

"
            "

new-products

" => "

novedades

"
            "

password-recovery

" => "

recuperar-contraseña

"
            "

prices-drop

" => "

productos-rebajados

"
            "

sitemap

" => "

mapa del sitio

"
            "

supplier

" => "

proveedor

"
            "

address

" => "

direccion

"
            "

addresses

" => "

direcciones

"
            "

login

" => "

iniciar-sesion

"
            "

cart

" => "

carrito

"
            "

discount

" => "

descuento

"
            "

order-history

" => "

historial-compra

"
            "

identity

" => "

datos-personales

"
            "

my-account

" => "

mi-cuenta

"
            "

order-follow

" => "

seguimiento-pedido

"
            "

credit-slip

" => "

facturas-abono

"
            "

order

" => "

pedido

"
            "

search

" => "

busqueda

"
            "

stores

" => "

tiendas

"
            "

guest-tracking

" => "

seguimiento-pedido-invitado

"
            "

order-confirmation

" => "

confirmacion-pedido

"
          ]
          "

ModulesRssfeedShop

" => 

array:1

 [
            "

No RSS feed added

" => "

No se ha añadido ninguna fuente RSS

"
          ]
          "

AdminNavigationMenu

" => 

array:119

 [
            "

Menu

" => "

Menú

"
            "

Catalog

" => "

Catálogo

"
            "

Invoices

" => "

Facturas

"
            "

Stock

" => "

Stock

"
            "

Sell

" => "

Vender

"
            "

Improve

" => "

Personalizar

"
            "

Configure

" => "

Configurar

"
            "

More

" => "

Más

"
            "

Addresses

" => "

Direcciones

"
            "

Modules & Services

" => "

Módulos y Servicios

"
            "

Advanced Parameters

" => "

Parámetros Avanzados

"
            "

Files

" => "

Archivos

"
            "

Attributes & Features

" => "

Atributos y Características

"
            "

Attributes

" => "

Atributos

"
            "

Carriers

" => "

Transportistas

"
            "

Carrier

" => "

Transportista

"
            "

Cart Rules

" => "

Reglas del carrito

"
            "

Catalog Price Rules

" => "

Reglas de Precios del Catálogo

"
            "

Module Catalog

" => "

Catálogo de Módulos

"
            "

Page Categories

" => "

Categorías de páginas

"
            "

Pages

" => "

Páginas

"
            "

Combinations Generator

" => "

Generador de Combinaciones

"
            "

Configuration

" => "

Configuración

"
            "

Contact

" => "

Contacto

"
            "

Countries

" => "

Países

"
            "

Credit Slips

" => "

Facturas por abono

"
            "

Customer Service

" => "

Servicio al Cliente

"
            "

Customer Settings

" => "

Ajustes sobre clientes

"
            "

Dashboard

" => "

Inicio

"
            "

Database

" => "

Base de datos

"
            "

Employees

" => "

Empleados

"
            "

Team

" => "

Equipo

"
            "

Features

" => "

Características

"
            "

General

" => "

Configuración

"
            "

Groups

" => "

Grupos

"
            "

Image Settings

" => "

Ajustes de imágenes

"
            "

Images

" => "

Imágenes

"
            "

Instant Stock Status

" => "

Estado actual del stock

"
            "

Languages

" => "

Idiomas

"
            "

Locations

" => "

Ubicaciones Geográficas

"
            "

Login

" => "

Iniciar sesión

"
            "

Design

" => "

Diseño

"
            "

Brands & Suppliers

" => "

Marcas y Proveedores

"
            "

Brands

" => "

Marcas

"
            "

Marketing

" => "

Marketing

"
            "

Menus

" => "

Menús

"
            "

Merchandise Returns

" => "

Devoluciones de mercancía

"
            "

Modules

" => "

Módulos

"
            "

Monitoring

" => "

Monitoreo

"
            "

Multistore

" => "

Multitienda

"
            "

Order Messages

" => "

Mensajes de Pedidos

"
            "

Order Settings

" => "

Configuración de Pedidos

"
            "

Orders

" => "

Pedidos

"
            "

Outstanding

" => "

Saldo pendiente por cobrar

"
            "

Payment

" => "

Pago

"
            "

Permissions

" => "

Permisos

"
            "

Discounts

" => "

Descuentos

"
            "

Products

" => "

Productos

"
            "

Quick Access

" => "

Acceso rápido

"
            "

Referrers

" => "

Afiliados

"
            "

Search

" => "

Buscar

"
            "

Search Engines

" => "

Motores de búsqueda

"
            "

Shipping

" => "

Transporte

"
            "

Shop Parameters

" => "

Parámetros de la tienda

"
            "

Shop URLs

" => "

URLs de la tienda

"
            "

Shopping Carts

" => "

Carritos de compra

"
            "

Shops

" => "

Tiendas

"
            "

States

" => "

Provincias

"
            "

Stats

" => "

Estadísticas

"
            "

Statuses

" => "

Estados

"
            "

Stock Coverage

" => "

Cobertura de stock

"
            "

Stock Management

" => "

Gestión de stock

"
            "

Stock Movement

" => "

Movimiento de Stock

"
            "

Stores

" => "

Tiendas

"
            "

Supply orders

" => "

Pedidos de suministros

"
            "

Tags

" => "

Etiquetas

"
            "

Taxes

" => "

Impuestos

"
            "

Tax Rules

" => "

Reglas de impuestos

"
            "

Theme Catalog

" => "

Catálogo de Temas

"
            "

Titles

" => "

Tratamientos

"
            "

Traffic & SEO

" => "

Tráfico & SEO

"
            "

Warehouses

" => "

Almacenes

"
            "

Zones

" => "

Zonas

"
            "

Modules Catalog

" => "

Catálogo de Módulos

"
            "

Module manager

" => "

Gestor de módulos

"
            "

Updates

" => "

Actualizaciones

"
            "

Alerts

" => "

Alertas

"
            "

DB Backup

" => "

Respaldar BD

"
            "

Categories

" => "

Categorías

"
            "

Contacts

" => "

Contacto

"
            "

Currencies

" => "

Monedas

"
            "

E-mail

" => "

Dirección de correo electrónico

"
            "

Logs

" => "

Registros/Logs

"
            "

SEO & URLs

" => "

SEO y URLs

"
            "

Profiles

" => "

Perfiles

"
            "

SQL Manager

" => "

Gestor SQL

"
            "

Suppliers

" => "

Proveedores

"
            "

Administration

" => "

Administración

"
            "

Import

" => "

Importar

"
            "

Performance

" => "

Rendimiento

"
            "

Information

" => "

Información

"
            "

Customers

" => "

Clientes

"
            "

Maintenance

" => "

Mantenimiento

"
            "

Order settings

" => "

Configuración de pedidos

"
            "

Product Settings

" => "

Configuración de Productos

"
            "

Email Theme

" => "

Tema Email

"
            "

Positions

" => "

Posiciones

"
            "

Themes Catalog

" => "

Catálogo de Temas

"
            "

Geolocation

" => "

Geolocalización

"
            "

Localization

" => "

Localización

"
            "

Modules catalog

" => "

Catálogo de Módulos

"
            "

Module selection

" => "

Selección de módulo

"
            "

Payment Methods

" => "

Métodos de pago

"
            "

Preferences

" => "

Preferencias

"
            "

Delivery Slips

" => "

Albaranes de entrega

"
            "

Translations

" => "

Traducciones

"
            "

Webservice

" => "

Webservice

"
            "

Theme & Logo

" => "

Tema y logotipo

"
            "

International

" => "

Internacional

"
          ]
          "

ModulesDashgoalsAdmin

" => 

array:23

 [
            "

Dashboard Goals

" => "

Panel de Objetivos

"
            "

Adds a block with your store's forecast.

" => "

Añade un bloque con las previsiones de tu tienda.

"
            "

January

" => "

Enero

"
            "

February

" => "

Febrero

"
            "

March

" => "

Marzo

"
            "

April

" => "

Abril

"
            "

May

" => "

Mayo

"
            "

June

" => "

Junio

"
            "

July

" => "

Julio

"
            "

August

" => "

Agosto

"
            "

September

" => "

Septiembre

"
            "

October

" => "

Octubre

"
            "

November

" => "

Noviembre

"
            "

December

" => "

Diciembre

"
            "

Average cart value

" => "

Valor promedio del carrito

"
            "

Goal exceeded

" => "

Objetivo superado

"
            "

Goal not reached

" => "

Objetivo no alcanzado

"
            "

Goal set:

" => "

Objetivo establecido:

"
            "

Conversion Rate

" => "

Tasa de conversión

"
            "

Traffic

" => "

Tráfico

"
            "

Conversion

" => "

Conversión

"
            "

Average Cart Value

" => "

Valor promedio del carrito

"
            "

Forecast

" => "

Previsiones

"
          ]
          "

ModulesStatsproductAdmin

" => 

array:20

 [
            "

Product details

" => "

Detalles del producto

"
            "

Adds detailed statistics for each product to the Stats dashboard.

" => "

Añade estadísticas detalladas para cada producto al Panel de control de Estadísticas.

"
            "

Number of purchases compared to number of views

" => "

Número de compras en relación con el número de visitas

"
            "

After choosing a category and selecting a product, informational graphs will appear.

" => "

Tras elegir una categoría y seleccionar un producto, se mostrarán los gráficos informativos.

"
            "

If you notice that a product is often purchased but viewed infrequently, you should display it more prominently in your Front Office.

" => "

Si observas que un producto tiene éxito, que se compra mucho pero se consulta poco, deberías mostrarlo de manera más destacada en el Front Office de tu tienda.

"
            "

On the other hand, if a product has many views but is not often purchased, we advise you to check or modify this product's information, description and photography again, see if you can find something better.

" => "

Por otro lado, si un producto tiene muchas visitas pero no suele tener ventas, te aconsejamos revisar o modificar la información de dicho producto, su descripción e imágenes, para ver si puedes obtener un mejor resultado.

"
            "

Details

" => "

Datos

"
            "

Total bought

" => "

Total comprado

"
            "

Sales (tax excluded)

" => "

Ventas (impuestos excluidos)

"
            "

Total Viewed

" => "

Total de visitas

"
            "

Conversion rate

" => "

Tasa de conversión

"
            "

CSV Export

" => "

Exportar CSV

"
            "

Attribute sales distribution

" => "

Distribución de ventas por atributo

"
            "

Cross selling

" => "

Ventas cruzadas

"
            "

Click on a product to access its statistics!

" => "

¡Haz clic en un producto para acceder a sus estadísticas!

"
            "

Choose a category

" => "

Elige una categoría

"
            "

Products available

" => "

Productos disponibles

"
            "

Popularity

" => "

Popularidad

"
            "

Visits (x100)

" => "

Visitas (x100)

"
            "

Stock

" => "

Stock

"
          ]
          "

AdminShopparametersFeature

" => 

array:313

 [
            "

Authorized modules:

" => "

Módulos autorizados:

"
            "

This category already exists for this group.

" => "

Esta categoría ya existe para este grupo.

"
            "

Add a category discount

" => "

Añadir un descuento de categoría

"
            "

New group category discount

" => "

Nuevo descuento de categoría para grupo

"
            "

Discount (%):

" => "

Descuento (%):

"
            "

Group information

" => "

Información del grupo

"
            "

Price display method:

" => "

Método de visualización de precios:

"
            "

Show prices:

" => "

Mostrar precios:

"
            "

Current category discount

" => "

Actual categoría de descuentos

"
            "

Members of this customer group

" => "

Miembros de este grupo de clientes

"
            "

Limited to the first 100 customers.

" => "

Limitado a los 100 primeros clientes.

"
            "

Please use filters to narrow your search.

" => "

Por favor, utilice filtros para limitar su búsqueda.

"
            "

Discount: %.2f%%

" => "

Descuento: %.2f%%

"
            "

Order status

" => "

Estado del pedido

"
            "

Indexing

" => "

Indexación

"
            "

Refresh index

" => "

Actualizar índice

"
            "

Cache

" => "

Caché

"
            "

Refresh cache

" => "

Actualizar la caché

"
            "

Save direct traffic?

" => "

¿Guardar tráfico directo?

"
            "

Exclude taxes in sales total?

" => "

¿Excluir impuestos en el total de ventas?

"
            "

Exclude shipping in sales total?

" => "

¿Excluir envío en total de ventas?

"
            "

Statistics

" => "

Estadísticas

"
            "

Filter by product:

" => "

Filtrar por producto:

"
            "

Hours:

" => "

Horas:

"
            "

In Stock

" => "

En stock

"
            "

Product available for orders

" => "

Producto disponible para pedidos

"
            "

Out-of-Stock

" => "

Fuera de stock

"
            "Dear Customer,

\n\n

Regards,

\n

Customer service" => """
              Estimado cliente/a:

\n


              

\n


              Saludos.

\n


              

Atención al cliente


              """
            "We are currently updating our shop and will be back really soon.

\n

Thanks for your patience." => """
              Estamos actualizando nuestra tienda, pronto estará disponible de nuevo.

\n


              

Gracias por su paciencia.


              """
            "

#IN

" => "

#FA

"
            "

#DE

" => "

#EN

"
            "

#RE

" => "

#DE

"
            "

a|about|above|after|again|against|all|am|an|and|any|are|aren|as|at|be|because|been|before|being|below|between|both|but|by|can|cannot|could|couldn|did|didn|do|does|doesn|doing|don|down|during|each|few|for|from|further|had|hadn|has|hasn|have|haven|having|he|ll|her|here|hers|herself|him|himself|his|how|ve|if|in|into|is|isn|it|its|itself|let|me|more|most|mustn|my|myself|no|nor|not|of|off|on|once|only|or|other|ought|our|ours|ourselves|out|over|own|same|shan|she|should|shouldn|so|some|such|than|that|the|their|theirs|them|themselves|then|there|these|they|re|this|those|through|to|too|under|until|up|very|was|wasn|we|were|weren|what|when|where|which|while|who|whom|why|with|won|would|wouldn|you|your|yours|yourself|yourselves

" => "

a|sobre|encima|después|nuevamente|contra|todo|soy|un|y|ninguno|son|no|cuando|en|estar|porque|sido|antes|siendo|debajo|entre|ambos|pero|por|puede|podía|hizo|hacer|hace|haciendo|bajo|durante|cada|alguno|para|desde|más|tuvo|tiene|haber|habiendo|él|aquí|suyo|misma|su|mismo|cómo|si|en|dentro|es|eso|dejar|me|mayoría|mi|mismo|ni|desactivado|activado|solo|o|otro|nuestro|nuestros|mismos|fuera|propio|mismo|ella|debería|tal|que|el|sus|entonces|allí|estos|ellos|esos|aquellos|través|demasiado|hasta|arriba|muy|era|éramos|qué|cuándo|dónde|mientras|quién|con

"
            "

You may unsubscribe at any moment. For that purpose, please find our contact info in the legal notice.

" => "

Puede darse de baja en cualquier momento. Para ello, consulte nuestra información de contacto en el aviso legal.

"
            "

Webmaster

" => "

Webmaster

"
            "

Customer service

" => "

Servicio al cliente

"
            "

If a technical problem occurs on this website

" => "

Si se produce un problema técnico en este sitio web

"
            "

For any question about a product, an order

" => "

Para cualquier pregunta sobre un artículo o un pedido

"
            "

Mr.

" => "

Sr.

"
            "

Mrs.

" => "

Sra.

"
            "

Visitor

" => "

Visitante

"
            "

Guest

" => "

Invitado

"
            "

Customer

" => "

Cliente

"
            "

Social title

" => "

Tratamiento

"
            "

Neutral

" => "

Neutral

"
            "

Add new social title

" => "

Añadir nuevo tratamiento

"
            "

Social titles

" => "

Tratamientos sociales

"
            "

Image width

" => "

Anchura de la imagen

"
            "

Image height

" => "

Altura de la imagen

"
            "

Male

" => "

Hombre

"
            "

Female

" => "

Mujer

"
            "

Registration date

" => "

Fecha de registro

"
            "

Group name

" => "

Nombre del grupo

"
            "

Discount (%)

" => "

Descuento (%)

"
            "

Members

" => "

Miembros

"
            "

Creation date

" => "

Fecha de creación

"
            "

Default groups options

" => "

Opciones predeterminadas para los grupos

"
            "

Visitors group

" => "

Grupo de visitantes

"
            "

Guests group

" => "

Grupo de invitados

"
            "

Customers group

" => "

Grupo de clientes

"
            "

Save, then add a category reduction.

" => "

Guardar y añadir un descuento de categoría.

"
            "

Add new group

" => "

Añadir nuevo grupo

"
            "

Customer group

" => "

Grupo de clientes

"
            "

Price display method

" => "

Método de visualización de precios

"
            "

Category discount

" => "

Descuento por categoría

"
            "

Modules authorization

" => "

Autorización de módulos

"
            "

Visitors

" => "

Visitantes

"
            "

Visits

" => "

Visitas

"
            "

Pages

" => "

Páginas

"
            "

Reg.

" => "

Reg.

"
            "

Avg. cart

" => "

Carrito prom.

"
            "

Reg. rate

" => "

Tasa de Reg.

"
            "

Order rate

" => "

Tasa de pedidos

"
            "

Click

" => "

Clic

"
            "

Base

" => "

Base

"
            "

Add new referrer

" => "

Añadir nuevo afiliado

"
            "

Affiliate

" => "

Afiliado

"
            "

Affiliates can access their data with this name and password.

" => "

Los afiliados pueden acceder a sus datos con este nombre de usuario y contraseña.

"
            "

Front access:

" => "

Enlace afiliados:

"
            "

Commission plan

" => "

Comisiones

"
            "

Click fee

" => "

Pago por clic

"
            "

Base fee

" => "

Comisión base

"
            "

Percent fee

" => "

Porcentaje por venta

"
            "

Technical information -- Simple mode

" => "

Información técnica -- Modo simple

"
            "

Include

" => "

Incluir

"
            "

HTTP referrer

" => "

Referencia HTTP

"
            "

Exclude

" => "

Excluir

"
            "

Request URI

" => "

Solicitud URI

"
            "

Technical information -- Expert mode

" => "

Información técnica - Modo experto

"
            "

Unique visitors

" => "

Visitantes únicos

"
            "

Pages viewed

" => "

Páginas vistas

"
            "

Registration rate

" => "

Tasa de registros

"
            "

Registrations

" => "

Registros

"
            "

Aliases

" => "

Alias

"
            "

The "indexed" products have been analyzed by PrestaShop and will appear in the results of a front office search.

" => "

Los productos "indexados" han sido analizados por PrestaShop y aparecerán en los resultados de la búsqueda del front office.

"
            "

Indexed products

" => "

Productos indexados

"
            "

Building the product index may take a few minutes.

" => "

La construcción del índice de productos podría tardar unos minutos.

"
            "

If your server stops before the process ends, you can resume the indexing by clicking "Add missing products to the index".

" => "

Si tu servidor se detiene antes de que el proceso finalice, puedes continuar con el indexado haciendo clic en "Añadir productos faltantes al índice".

"
            "

Add missing products to the index

" => "

Añadir los productos que faltan al índice

"
            "

Re-build the entire index

" => "

Reconstruir el índice completo

"
            "

You can set a cron job that will rebuild your index using the following URL:

" => "

Puedes establecer una tarea cron para reconstruir el índice utilizando la siguiente URL:

"
            "

Search within word

" => "

Buscar en el interior de las palabras

"
            "

Search exact end match

" => "

Buscar coincidencia exacta

"
            "

Minimum word length (in characters)

" => "

Longitud mínima de la palabra (en caracteres)

"
            "

Blacklisted words

" => "

Palabras en la lista negra

"
            "

Weight

" => "

Peso

"
            "

The "weight" represents its importance and relevance for the ranking of the products when completing a new search.

" => "

El "peso" representa el grado de importancia y relevancia que se le dará a los campos mencionados a continuación, para los resultados de búsqueda.

"
            "

A word with a weight of eight will have four times more value than a word with a weight of two.

" => "

Si una palabra aparece en un campo con un peso de 8 y en otro con un peso de 4, el primer resultado aparecerá antes que el segundo al realizar una búsqueda.

"
            "

We advise you to set a greater weight for words which appear in the name or reference of a product. This will allow the search results to be as precise and relevant as possible.

" => "

Para asegurar que los resultados de la búsqueda sea más precisos y relevantes, recomendamos establecer un mayor peso a las palabras que aparecen dentro del nombre o de la referencia de un producto que a las que aparecen en la descripción.

"
            "

Setting a weight to 0 will exclude that field from search index. Re-build of the entire index is required when changing to or from 0

" => "

Establecer un peso en 0 excluirá ese campo del índice de búsqueda. Se recomienda reconstruir todo el índice tanto cuando se cambia a un valor 0 como a otro distinto de 0

"
            "

Product name weight

" => "

Peso del nombre del producto

"
            "

Reference weight

" => "

Peso de la referencia

"
            "

Short description weight

" => "

Peso de la descripción corta (resumen)

"
            "

Description weight

" => "

Peso de la descripción

"
            "

Category weight

" => "

Peso de la categoría

"
            "

Brand weight

" => "

Peso de la marca

"
            "

Tags weight

" => "

Peso de las etiquetas

"
            "

Attributes weight

" => "

Peso de los atributos

"
            "

Features weight

" => "

Peso de las características

"
            "

Add new alias

" => "

Añadir nuevo alias

"
            "

Result

" => "

Resultado

"
            "

Server

" => "

Servidor

"
            "

GET variable

" => "

Variable GET

"
            "

$_GET variable

" => "

Variable $_GET

"
            "

Add new search engine

" => "

Añadir nuevo motor de búsqueda

"
            "

Referrer

" => "

Procedencia

"
            "

Shop ID

" => "

ID tienda

"
            "

Shop group

" => "

Grupo de tiendas

"
            "

Root category

" => "

Categoría raíz

"
            "

Main URL for this shop

" => "

URL principal para esta tienda

"
            "

Edit this shop group

" => "

Editar este grupo de tiendas

"
            "

Add new shop

" => "

Añadir nueva tienda

"
            "

Multistore tree

" => "

Árbol multitienda

"
            "

Icon

" => "

Icono

"
            "

Send email to customer

" => "

Enviar email al cliente

"
            "

Email template

" => "

Plantilla de correo electrónico

"
            "

Edit return status

" => "

Editar estado de devolución

"
            "

Add new order status

" => "

Añadir nuevo estado de pedido

"
            "

Add new order return status

" => "

Añadir nuevo estado de devolución de pedido

"
            "

Return statuses

" => "

Estados de devoluciones

"
            "

Status name

" => "

Nombre del estado

"
            "

Color

" => "

Color

"
            "

Consider the associated order as validated.

" => "

Considerar el pedido asociado como validado.

"
            "

Allow a customer to download and view PDF versions of his/her invoices.

" => "

Permitir al cliente ver y descargar versiones en PDF de sus facturas.

"
            "

Hide this status in all customer orders.

" => "

Ocultar este estado en todos los pedidos de los clientes.

"
            "

Send an email to the customer when his/her order status has changed.

" => "

Enviar un correo electrónico al cliente cuando el estado de su pedido ha cambiado.

"
            "

Attach invoice PDF to email.

" => "

Adjuntar factura en PDF al correo electrónico.

"
            "

Attach delivery slip PDF to email.

" => "

Adjuntar albarán de entrega en PDF al correo electrónico.

"
            "

Set the order as shipped.

" => "

Establecer el pedido como enviado.

"
            "

Set the order as paid.

" => "

Establecer el pedido como pagado.

"
            "

Show delivery PDF.

" => "

Generar PDF de la entrega.

"
            "

Template

" => "

Plantilla

"
            "

Return status

" => "

Estado de la devolución

"
            "

Shop name

" => "

Nombre de la tienda

"
            "

Add new store

" => "

Añadir nueva tienda

"
            "

Stores

" => "

Tiendas

"
            "

Store name (e.g. City Center Mall Store).

" => "

Nombre de la tienda (ej: Tienda del centro comercial).

"
            "

Allowed characters: letters, spaces and %s

" => "

Caracteres permitidos: letras, espacios y %s

"
            "

Latitude / Longitude

" => "

Latitud / Longitud

"
            "

Store coordinates (e.g. 45.265469/-47.226478).

" => "

Coordenadas de la tienda (ej.: 45.265469/-47.226478).

"
            "

Picture

" => "

Imagen

"
            "

Monday

" => "

Lunes 

"
            "

Tuesday

" => "

Martes

"
            "

Wednesday

" => "

Miércoles

"
            "

Thursday

" => "

Jueves

"
            "

Friday

" => "

Viernes

"
            "

Saturday

" => "

Sábado

"
            "

Sunday

" => "

Domingo

"
            "

Choose your country

" => "

Elige tu país

"
            "

Choose your state (if applicable)

" => "

Elija tu provincia (si corresponde)

"
            "

Displayed in emails and page titles.

" => "

Mostrado en los correos electrónicos y en los títulos de página.

"
            "

Shop email

" => "

Dirección de correo electrónico de la tienda

"
            "

Registration number

" => "

Número de registro

"
            "

Shop address line 1

" => "

Dirección de la tienda (línea 1)

"
            "

Shop address line 2

" => "

Dirección de la tienda (línea 2)

"
            "

Contact details

" => "

Datos de contacto

"
            "

Add new tag

" => "

Añadir nueva etiqueta

"
            "

Tag

" => "

Etiqueta

"
            "

Unknown

" => "

Desconocido

"
            "

There are no visitors online.

" => "

No hay visitantes en línea conectados en este momento.

"
            "

Undefined

" => "

Indefinido

"
            "

No redirection (you may have duplicate content issues)

" => "

Sin redirección (puede haber problemas de contenido duplicado)

"
            "

302 Moved Temporarily (recommended while setting up your store)

" => "

302 Movido temporalmente (recomendado mientras configuras tu tienda)

"
            "

301 Moved Permanently (recommended once you have gone live)

" => "

301 Movido permanentemente (recomendado una vez pongas en marcha tu sitio)

"
            "

Alias

" => "

Alias

"
            "

Search

" => "

Buscar

"
            "

Add new contact

" => "

Añadir nuevo contacto

"
            "

Add a new page

" => "

Añadir una nueva página

"
            "

minutes

" => "

minutos

"
            "

Round up away from zero, when it is half way there (recommended)

" => "

Redondeo al alza, cuando se ha pasado la mitad (recomendado)

"
            "

Round down towards zero, when it is half way there

" => "

Redondeo a la baja, cuando se ha pasado la mitad

"
            "

Round towards the next even value

" => "

Redondea hasta el siguiente valor par

"
            "

Round towards the next odd value

" => "

Redondea hasta el siguiente valor impar

"
            "

Round up to the nearest value

" => "

Redondear al alza al valor más próximo

"
            "

Round down to the nearest value

" => "

Redondear a la baja al valor más próximo

"
            "

Round on each item

" => "

Redondear en cada artículo

"
            "

Round on each line

" => "

Redondear en cada línea

"
            "

Round on the total

" => "

Redondear sobre el total

"
            "

Product name

" => "

Artículo

"
            "

Product price

" => "

Precio del producto

"
            "

Product add date

" => "

Fecha de creación

"
            "

Product modified date

" => "

Fecha de modificación

"
            "

Position inside category

" => "

Posición dentro de la categoría

"
            "

Brand

" => "

Marca

"
            "

Product quantity

" => "

Cantidad de producto

"
            "

Product reference

" => "

Referencia del producto

"
            "

Decrement pack only.

" => "

Decrementar sólo packs.

"
            "

Decrement products in pack only.

" => "

Decrementar sólo productos en el pack.

"
            "

Decrement both.

" => "

Decrementar ambos.

"
            "

The route %routeRule% is not valid

" => "

La ruta %routeRule% no es válida

"
            "

Keyword "{%keyword%}" required for route "%routeName%" (rule: "%routeRule%")

" => "

Palabra clave "{%keyword%}" requerida para ruta "%routeName%" (regla: "%routeRule%")

"
            "

Default pages

" => "

Páginas predeterminadas

"
            "

Module pages

" => "

Páginas de módulo

"
            "

Password reset delay

" => "

Retardo de restablecimiento de contraseña

"
            "

Re-display cart at login

" => "

Volver a mostrar el carrito al iniciar sesión

"
            "

Send an email after registration

" => "

Enviar un mensaje de correo electrónico después de registrarse

"
            "

Enable B2B mode

" => "

Activar modo B2B

"
            "

Ask for birth date

" => "

Solicitar fecha de nacimiento

"
            "

Enable partner offers

" => "

Activar ofertas de asociados

"
            "

Show prices

" => "

Mostrar precios

"
            "

Number of days for which the product is considered 'new'

" => "

Número de días en los que el producto es considerado una 'novedad'

"
            "

Max size of product summary

" => "

Tamaño máx. de la descripción corta (resumen) del producto

"
            "

Products (general)

" => "

Productos (general)

"
            "

Catalog mode

" => "

Modo catálogo

"
            "

Quantity discounts based on

" => "

Descuentos por cantidad basados en

"
            "

Force update of friendly URL

" => "

Forzar la actualización de URL amigables

"
            "

Default activation status

" => "

Activar nuevos productos de manera predeterminada

"
            "

Display remaining quantities when the quantity is lower than

" => "

Mostrar número de productos disponibles si su cantidad es inferior a

"
            "

Product page

" => "

Página del producto

"
            "

Display available quantities on the product page

" => "

Mostrar cantidades disponibles en la página del producto

"
            "

Display unavailable product attributes on the product page

" => "

Mostrar productos con atributos no disponibles en la página de producto

"
            "

Display the "add to cart" button when a product has attributes

" => "

Mostrar el botón "añadir al carrito" cuando un producto tiene atributos

"
            "

Separator of attribute anchor on the product links

" => "

Separador del atributo ancla en los enlaces del producto

"
            "

Display discounted price

" => "

Mostrar el precio con descuento incluido

"
            "

Products per page

" => "

Productos por página

"
            "

Pagination

" => "

Paginación

"
            "

Default order by

" => "

Ordenar productos por

"
            "

Default order method

" => "

Método de ordenación predeterminado

"
            "

Products stock

" => "

Stock de productos

"
            "

Allow ordering of out-of-stock products

" => "

Permitir ventas de productos que están fuera de stock

"
            "

Enable stock management

" => "

Activar la administración de stock

"
            "

Label of in-stock products

" => "

Etiqueta de productos en stock

"
            "

Label of out-of-stock products with allowed backorders

" => "

Etiqueta para los productos fuera de stock que se permiten comprar

"
            "

Label of out-of-stock products with denied backorders

" => "

Etiqueta para los productos fuera de stock que no se permiten comprar

"
            "

Delivery time of in-stock products

" => "

Plazo de entrega para los productos en stock

"
            "

Leave empty to disable

" => "

Dejar en blanco para desactivar

"
            "

Delivery time of out-of-stock products with allowed backorders

" => "

Plazo de entrega para los productos fuera de stock que se permiten comprar

"
            "

Default pack stock management

" => "

Administración predeterminada del stock de packs

"
            "

Contacts

" => "

Contacto

"
            "

Save messages?

" => "

¿Guardar los mensajes del Servicio al cliente?

"
            "

Minimum purchase total required in order to validate the order

" => "

Cantidad mínima de compra necesaria para validar el pedido

"
            "

Enable final summary

" => "

Habilitar resumen final

"
            "

Enable guest checkout

" => "

Activar el pedido express para cuentas de invitado

"
            "

Disable Reordering Option

" => "

Desactivar la opción Volver a Pedir

"
            "

Recalculate shipping costs after editing the order

" => "

Volver a calcular los gastos de envío después de modificar el pedido

"
            "

Allow multishipping

" => "

Permitir envío múltiple

"
            "

Delayed shipping

" => "

Envío aplazado

"
            "

Terms of service

" => "

Términos del servicio

"
            "

Page for the Terms and conditions

" => "

Página para los Términos y condiciones

"
            "

Gift-wrapping price

" => "

Precio coste del embalaje de regalo

"
            "

Gift options

" => "

Opciones de regalo

"
            "

Offer gift wrapping

" => "

Envolver como regalo

"
            "

Gift-wrapping tax

" => "

Impuesto del embalaje de regalo

"
            "

Offer recycled packaging

" => "

Proponer la opción de utilizar embalajes reciclados

"
            "

Manage domain name

" => "

Gestionar nombre de dominio

"
            "

Add a domain name

" => "

Añadir un nombre de dominio

"
            "

Rewritten URL

" => "

URL reescrita

"
            "

Meta tags

" => "

Meta-Tags

"
            "

Page name

" => "

Nombre de página

"
            "

Page title

" => "

Título de Página

"
            "

Keywords: %keywords%

" => "

Palabras clave: %keywords%

"
            "

Improve your SEO

" => "

Mejora tu SEO

"
            "

Edit information about your pages to gain visibility and therefore reach more visitors. We advise you to start with the index page, it stands for your homepage.

" => "

Modifica la información de tus páginas para ganar visibilidad y, por lo tanto, llegar a más visitantes. Te recomendamos que comiences con la página de inicio, que representa tu página principal.

"
            "

Configure index page

" => "

Configurar página de inicio

"
            "

Generate robots.txt file

" => "

Generar el archivo robots.txt

"
            "

Robots file generation

" => "

Generación de archivos robots

"
            "

SEO options

" => "

Opciones de SEO

"
            "

Display attributes in the product meta title

" => "

Mostrar atributos en la etiqueta meta título del producto

"
            "

Accented URL

" => "

URL acentuada

"
            "

Redirect to the canonical URL

" => "

Redirigir a la URL canónica

"
            "

Disable Apache's MultiViews option

" => "

Desactivar la opción MultiViews de Apache

"
            "

Disable Apache's mod_security module

" => "

Desactivar el módulo mod_security de Apache

"
            "

Set up URLs

" => "

Configuración de URLs

"
            "

Set shop URL

" => "

Establecer URL de la tienda

"
            "

Shop domain

" => "

Dominio de la tienda

"
            "

SSL domain

" => "

Dominio SSL

"
            "

Base URI

" => "

Base URI

"
            "

Schema of URLs

" => "

Formato de los enlaces

"
            "

Route to products

" => "

Ruta a los productos

"
            "

Route to category

" => "

Ruta a las categorías

"
            "

Route to category which has the "selected_filter" attribute for the "Layered Navigation" (blocklayered) module

" => "

Ruta a la categoría que tiene el atributo "selected_filter" para el módulo de "Navegación por capas" (blocklayered)

"
            "

Route to supplier

" => "

Ruta a los proveedores

"
            "

Route to brand

" => "

Ruta a la marca

"
            "

Route to page

" => "

Ruta a la página

"
            "

Route to page category

" => "

Ruta a la categoría de página

"
            "

Route to modules

" => "

Ruta a los modulos

"
            "

Enable Shop

" => "

Activar la tienda

"
            "

Maintenance IP

" => "

IP de mantenimiento

"
            "

Custom maintenance text

" => "

Personalizar texto modo mantenimiento

"
            "

Enable SSL

" => "

Activar SSL

"
            "

Enable SSL on all pages

" => "

Activar SSL en todas las páginas

"
            "

Increase front office security

" => "

Incrementar la seguridad del Front Office

"
            "

Allow iframes on HTML fields

" => "

Permite iframes en los campos HTML

"
            "

Use HTMLPurifier Library

" => "

Utilizar la librería HTMLPurifier

"
            "

Round mode

" => "

Modo de redondeo

"
            "

Round type

" => "

Tipo de redondeo

"
            "

Number of decimals

" => "

Número de decimales

"
            "

Display brands and suppliers

" => "

Mostrar marcas y proveedores

"
            "

Display best sellers

" => "

Mostrar los productos más vendidos

"
            "

Enable Multistore

" => "

Activar Multitienda

"
            "

Main Shop Activity

" => "

Actividad principal de la tienda

"
            "

Please click here to check if your shop supports HTTPS.

" => "

Por favor, haz clic aquí para comprobar si tu tienda soporta HTTPS.

"
            "

Page

" => "

Página

"
          ]
          "

ModulesDashproductsAdmin

" => 

array:26

 [
            "

Dashboard Products

" => "

Panel de Productos

"
            "

Adds a block with a table of your latest orders and a ranking of your products

" => "

Añade un bloque presentando en una tabla los últimos pedidos producidos en tu tienda y una clasificación de tus productos

"
            "

Customer Name

" => "

Nombre del cliente

"
            "

Details

" => "

Datos

"
            "

Total sold

" => "

Totales vendidos

"
            "

Net profit

" => "

Beneficio neto

"
            "

Views

" => "

Vistas

"
            "

Added to cart

" => "

Añadir al carrito

"
            "

Purchased

" => "

Comprados

"
            "

You must enable the "Save global page views" option from the "Data mining for statistics" module in order to display the most viewed products, or use the Google Analytics module.

" => "

Debes activar la opción "Guardar páginas vistas globales" del modulo "Datos para las estadísticas" con el fin de mostrar los productos más vistos, o utilizar el módulo de Google Analytics.

"
            "

Term

" => "

Término

"
            "

Results

" => "

Resultados

"
            "

Number of "Recent Orders" to display

" => "

Número de "Pedidos Recientes" a mostrar

"
            "

Number of "Best Sellers" to display

" => "

Número de "Más Vendidos" a mostrar

"
            "

Number of "Most Viewed" to display

" => "

Número de "Más vistos" a mostrar

"
            "

Number of "Top Searches" to display

" => "

Número de "Más buscados" a mostrar

"
            "

Products and Sales

" => "

Productos y Ventas

"
            "

Recent Orders

" => "

Pedidos recientes

"
            "

Best Sellers

" => "

Los más vendidos

"
            "

Most Viewed

" => "

Más Vistos

"
            "

Top Searches

" => "

Más buscados

"
            "

Last %d orders

" => "

Últimos %d pedidos

"
            "

Top %d products

" => "

Los mejores %d productos

"
            "

From

" => "

Desde

"
            "

to

" => "

hasta

"
            "

Top %d most search terms

" => "

Los %d términos más buscados

"
          ]
          "

AdminCatalogNotification

" => 

array:174

 [
            "

You must select some products before

" => "

Debes seleccionar antes algunos productos

"
            "

Deleting multiple categories

" => "

Eliminar múltiples categorías

"
            "

Deleting this category will remove products linked only within this category and no others. Are you sure you want to continue?

" => "

Eliminando esta categoría eliminarás los productos vinculados sólo dentro de esta categoría y no otros. ¿Estás seguro de que quieres continuar?

"
            "

No address has been found for this brand.

" => "

No se ha encontrado ninguna dirección para esta marca.

"
            "

You cannot set a negative position, the minimum for a position is 0.

" => "

No puedes establecer una posición negativa, la posición mínima es 0.

"
            "

You cannot set a position greater than the total number of products in the category, minus 1 (position numbering starts at 0).

" => "

No puedes establecer una posición mayor al número total de productos en la categoría menos 1 (el número de posición comienza en 0).

"
            "

Error on image caption: "%1s" is not a valid caption.

" => "

Error en el título de la imagen: "%1s" no es un título válido.

"
            "

The discount was successfully generated.

" => "

El descuento ha sido generado correctamente.

"
            "

The root category of the shop %shop% is not associated with the current shop. You can't access this page. Please change the root category of the shop.

" => "

La categoría raíz de la tienda %shop% no está asociada con la tienda actual. No puedes acceder a esta página. Por favor, cambia la categoría raíz de la tienda.

"
            "

This will copy the images too. If you wish to proceed, click "Yes". If not, click "No".

" => "

Esto copiará también las imágenes. Para continuar, haz clic en "Sí". De lo contrario, haz clic en "No".

"
            "

You cannot update the available stock when it depends on stock.

" => "

No puedes actualizar las existencias disponibles cuando esto depende del stock.

"
            "

Incorrect Stock Manager class [%s]

" => "

Clase Stock Manager incorrecta [%s]

"
            "

Stock Manager class not found [%s]

" => "

Clase Stock Manager no encontrada [%s]

"
            "

This file is associated with the following products, do you really want to  delete it?

" => "

Este archivo está asociado con los siguientes productos, ¿seguro que quieres eliminarlo?

"
            "

File not found

" => "

Archivo no encontrado

"
            "

Failed to copy the file.

" => "

Error al copiar el archivo.

"
            "

The file %file% exceeds the size allowed by the server. The limit is set to %size% MB.

" => "

El archivo %file% supera el tamaño permitido por el servidor. Este límite está establecido en: %size% MB.

"
            "

Upload error. Please check your server configurations for the maximum upload size allowed.

" => "

Error al subir el archivo. Por favor, comprueba el límite de tamaño establecido para subir archivos de tu servidor.

"
            "

Please select at least one attribute.

" => "

Por favor, selecciona al menos un atributo.

"
            "

Unable to initialize these parameters. A combination is missing or an object cannot be loaded.

" => "

No se pueden inicializar estos parámetros. Falta una combinación o no se puede cargar un objeto.

"
            "

An error occurred while updating the status for an object.

" => "

Se ha producido un error al actualizar el estado de un objeto.

"
            "

(cannot load object)

" => "

(no se puede cargar el objeto)

"
            "

The attribute value "%1$s" already exist for %2$s language

" => "

El valor del atributo "%1$s" ya existe para el idioma %2$s

"
            "

Failed to delete the attribute.

" => "

Error al eliminar el atributo.

"
            "

This feature has been disabled. You can activate it here: %link%.

" => "

Esta característica ha sido desactivada, puedes activarla en esta página: %link%.

"
            "

The voucher cannot end before it begins.

" => "

El cupón de descuento no puede finalizar antes de que comience.

"
            "

The minimum amount cannot be lower than zero.

" => "

La cantidad mínima no puede ser inferior a cero.

"
            "

Reduction percentage must be between 0% and 100%

" => "

El porcentaje de descuento debe ser entre 0% y 100%

"
            "

Reduction amount cannot be lower than zero.

" => "

El valor del descuento no puede ser inferior a 0.

"
            "

This cart rule code is already used (conflict with cart rule %rulename%)

" => "

Este código de regla de carrito ya está en uso (conflicto con la regla de carrito %rulename%)

"
            "

An action is required for this cart rule.

" => "

Una acción es requerida para esta regla de carrito.

"
            "

No product has been found.

" => "

No se ha encontrado ningún producto.

"
            "

Invalid product

" => "

Producto no válido

"
            "

Invalid combination

" => "

Combinación no válida

"
            "

An error occurred during the image upload process.

" => "

Se ha producido un error durante el proceso de subida de la imagen.

"
             …139
          ]
          "

ModulesCurrencyselectorAdmin

" => 

array:2

 [ …2]
          "

ModulesBannerShop

" => 

array:1

 [ …1]
          "

ModulesStatsstockAdmin

" => 

array:9

 [ …9]
          "

AdminInternationalNotification

" => 

array:133

 [ …133]
          "

AdminInternationalHelp

" => 

array:79

 [ …79]
          "

ModulesSearchbarAdmin

" => 

array:2

 [ …2]
          "

ModulesStatsbestproductsAdmin

" => 

array:6

 [ …6]
          "

ModulesStatsdataAdmin

" => 

array:8

 [ …8]
          "

ModulesNewsletterAdmin

" => 

array:23

 [ …23]
          "

ModulesCrosssellingShop

" => 

array:1

 [ …1]
          "

ModulesNewproductsShop

" => 

array:2

 [ …2]
          "

AdminShippingFeature

" => 

array:64

 [ …64]
          "

ModulesBlockreassuranceShop

" => 

array:3

 [ …3]
          "

ShopNotificationsError

" => 

array:96

 [ …96]
          "

ModulesStatscatalogAdmin

" => 

array:17

 [ …17]
          "

ModulesEmailsubscriptionShop

" => 

array:14

 [ …14]
          "

ModulesNewproductsAdmin

" => 

array:7

 [ …7]
          "

AdminLoginNotification

" => 

array:24

 [ …24]
          "

ModulesStatsbestcategoriesAdmin

" => 

array:8

 [ …8]
          "

ModulesWelcomeAdmin

" => 

array:55

 [ …55]
          "

ModulesSupplierlistShop

" => 

array:2

 [ …2]
          "

Install

" => 

array:229

 [ …229]
          "

ShopFormsLabels

" => 

array:38

 [ …38]
          "

ShopDemoCatalog

" => 

array:67

 [ …67]
          "

ModulesCategoryproductsShop

" => 

array:2

 [ …2]
          "

ModulesCarriercomparisonAdmin

" => 

array:4

 [ …4]
          "

AdminModulesNotification

" => 

array:150

 [ …150]
          "

ModulesFacetedsearchShop

" => 

array:12

 [ …12]
          "

AdminStatsHelp

" => 

array:4

 [ …4]
          "

ModulesStatsbestcustomersAdmin

" => 

array:12

 [ …12]
          "

ModulesAutoupgradeAdmin

" => 

array:204

 [ …204]
          "

ModulesStatspersonalinfosAdmin

" => 

array:28

 [ …28]
          "

ModulesBestsellersShop

" => 

array:2

 [ …2]
          "

ModulesMainmenuAdmin

" => 

array:34

 [ …34]
          "

ModulesViewedproductShop

" => 

array:1

 [ …1]
          "

AdminNotificationsSuccess

" => 

array:30

 [ …30]
          "

ModulesRssfeedAdmin

" => 

array:16

 [ …16]
          "

ModulesStatscarrierAdmin

" => 

array:5

 [ …5]
          "

ModulesWirepaymentShop

" => 

array:20

 [ …20]
          "

AdminAdvparametersNotification

" => 

array:232

 [ …232]
          "

AdminPaymentHelp

" => 

array:7

 [ …7]
          "

EmailsSubject

" => 

array:24

 [ …24]
          "

AdminGlobalError

" => 

array:1

 [ …1]
          "

ModulesStatssalesAdmin

" => 

array:18

 [ …18]
          "

ModulesPscleanerAdmin

" => 

array:23

 [ …23]
          "

ModulesProductcommentsShop

" => 

array:42

 [ …42]
          "

AdminNotificationsInfo

" => 

array:12

 [ …12]
          "

AdminActions

" => 

array:114

 [ …114]
          "

ModulesLegalcomplianceAdmin

" => 

array:63

 [ …63]
          "

ModulesLanguageselectorAdmin

" => 

array:2

 [ …2]
          "

ModulesEmailsubscriptionAdmin

" => 

array:41

 [ …41]
          "

ShopThemeCatalog

" => 

array:102

 [ …102]
          "

AdminNavigationSearch

" => 

array:25

 [ …25]
          "

ModulesCustomeraccountlinksAdmin

" => 

array:5

 [ …5]
          "

AdminShippingHelp

" => 

array:44

 [ …44]
          "

AdminStatsFeature

" => 

array:11

 [ …11]
          "

ModulesDateofdeliveryAdmin

" => 

array:32

 [ …32]
          "

ModulesSocialfollowShop

" => 

array:9

 [ …9]
          "

ModulesStatsregistrationsAdmin

" => 

array:15

 [ …15]
          "

ModulesStatsnewsletterAdmin

" => 

array:7

 [ …7]
          "

EmailsBody

" => 

array:345

 [ …345]
          "

ModulesSearchbarShop

" => 

array:1

 [ …1]
          "

GlobalActions

" => 

array:2

 [ …2]
          "

ModulesLinklistShop

" => 

array:2

 [ …2]
          "

ModulesBlockreassuranceAdmin

" => 

array:15

 [ …15]
          "

ModulesStatscheckupAdmin

" => 

array:17

 [ …17]
          "

ShopNotificationsWarning

" => 

array:8

 [ …8]
          "

AdminOrderscustomersNotification

" => 

array:170

 [ …170]
          "

ModulesStatsbestmanufacturersAdmin

" => 

array:3

 [ …3]
          "

ModulesStatsoriginAdmin

" => 

array:14

 [ …14]
          "

ModulesGraphnvd3Admin

" => 

array:1

 [ …1]
          "

AdminDesignFeature

" => 

array:108

 [ …108]
          "

ModulesStatsbestsuppliersAdmin

" => 

array:3

 [ …3]
          "

AdminLoginFeature

" => 

array:9

 [ …9]
          "

ModulesImagesliderAdmin

" => 

array:38

 [ …38]
          "

messages

" => 

array:522

 [ …522]
          "

ModulesStatsbestvouchersAdmin

" => 

array:4

 [ …4]
          "

ModulesStatsequipmentAdmin

" => 

array:10

 [ …10]
          "

ModulesCashondeliveryShop

" => 

array:7

 [ …7]
          "

AdminDashboardHelp

" => 

array:10

 [ …10]
          "

ModulesFeaturedproductsShop

" => 

array:2

 [ …2]
          "

ModulesPagesnotfoundAdmin

" => 

array:18

 [ …18]
          "

ModulesReminderAdmin

" => 

array:40

 [ …40]
          "

ModulesDataprivacyAdmin

" => 

array:6

 [ …6]
          "

ModulesCheckpaymentAdmin

" => 

array:15

 [ …15]
          "

ModulesFacetedsearchAdmin

" => 

array:92

 [ …92]
          "

ModulesContactformShop

" => 

array:16

 [ …16]
          "

ShopNotificationsInfo

" => 

array:1

 [ …1]
          "

ModulesMailalertsAdmin

" => 

array:32

 [ …32]
          "

ModulesSupplierlistAdmin

" => 

array:9

 [ …9]
          "

ModulesContactformAdmin

" => 

array:8

 [ …8]
          "

ModulesGAnalyticsAdmin

" => 

array:23

 [ …23]
          "

AdminModulesFeature

" => 

array:84

 [ …84]
          "

ModulesWirepaymentAdmin

" => 

array:21

 [ …21]
          "

ModulesFeederAdmin

" => 

array:2

 [ …2]
          "

AdminAdvparametersFeature

" => 

array:357

 [ …357]
          "

ModulesGridhtmlAdmin

" => 

array:2

 [ …2]
          "

AdminNavigationNotification

" => 

array:23

 [ …23]
          "

ShopPdf

" => 

array:95

 [ …95]
          "

ModulesSharebuttonsShop

" => 

array:4

 [ …4]
          "

ModulesCustomersigninAdmin

" => 

array:3

 [ …3]
          "

AdminModulesHelp

" => 

array:15

 [ …15]
          "

ModulesLivetranslationShop

" => 

array:1

 [ …1]
          "

AdminPaymentNotification

" => 

array:11

 [ …11]
          "

AdminNotificationsError

" => 

array:212

 [ …212]
          "

AdminDesignHelp

" => 

array:60

 [ …60]
          "

ModulesCustomtextAdmin

" => 

array:4

 [ …4]
          "

AdminCatalogHelp

" => 

array:146

 [ …146]
          "

AdminNavigationFooter

" => 

array:7

 [ …7]
          "

ModulesLinklistAdmin

" => 

array:24

 [ …24]
          "

ModulesStatsliveAdmin

" => 

array:15

 [ …15]
          "

ModulesCategoryproductsAdmin

" => 

array:6

 [ …6]
          "

AdminOrderscustomersFeature

" => 

array:355

 [ …355]
          "

ModulesAdvertisingAdmin

" => 

array:11

 [ …11]
          "

ModulesContactinfoAdmin

" => 

array:2

 [ …2]
          "

ModuleWatermarkAdmin

" => 

array:1

 [ …1]
          "

AdminDashboardNotification

" => 

array:4

 [ …4]
          "

ShopFormsErrors

" => 

array:7

 [ …7]
          "

ModulesStatsvisitsAdmin

" => 

array:13

 [ …13]
          "

ModulesDateofdeliveryShop

" => 

array:5

 [ …5]
          "

AdminShippingNotification

" => 

array:18

 [ …18]
          "

AdminPaymentFeature

" => 

array:7

 [ …7]
          "

ShopNotificationsSuccess

" => 

array:9

 [ …9]
          "

ModulesSpecialsShop

" => 

array:2

 [ …2]
          "

ModulesMailalertsShop

" => 

array:6

 [ …6]
          "

ModulesViewedproductAdmin

" => 

array:6

 [ …6]
          "

AdminNavigationHeader

" => 

array:54

 [ …54]
          "

AdminCatalogFeature

" => 

array:451

 [ …451]
          "

ModulesStatssearchAdmin

" => 

array:9

 [ …9]
          "

ModulesDataprivacyShop

" => 

array:1

 [ …1]
          "

ModulesDashactivityAdmin

" => 

array:29

 [ …29]
          "

ModulesFeaturedproductsAdmin

" => 

array:12

 [ …12]
          "

AdminDashboardFeature

" => 

array:23

 [ …23]
          "

ModulesBestsellersAdmin

" => 

array:4

 [ …4]
          "

ModulesProductinfoAdmin

" => 

array:15

 [ …15]
          "

ModulesCategorytreeAdmin

" => 

array:10

 [ …10]
          "

ModulesSpecialsAdmin

" => 

array:4

 [ …4]
          "

ShopThemeActions

" => 

array:54

 [ …54]
          "

AdminStatsNotification

" => 

array:3

 [ …3]
          "

ModulesSharebuttonsAdmin

" => 

array:2

 [ …2]
          "

AdminGlobal

" => 

array:273

 [ …273]
          "

ModulesContactinfoShop

" => 

array:8

 [ …8]
          "

ShopThemeCustomeraccount

" => 

array:83

 [ …83]
          "

ShopFormsHelp

" => 

array:12

 [ …12]
          "

ModulesProductcommentsAdmin

" => 

array:48

 [ …48]
          "

AdminDesignNotification

" => 

array:39

 [ …39]
          "

ModulesTrackingfrontAdmin

" => 

array:2

 [ …2]
          "

ModulesCarriercomparisonShop

" => 

array:10

 [ …10]
          "

ModulesCrosssellingAdmin

" => 

array:8

 [ …8]
          "

AdminOrderscustomersHelp

" => 

array:47

 [ …47]
          "

ModulesShoppingcartAdmin

" => 

array:5

 [ …5]
          "

AdminShopparametersHelp

" => 

array:143

 [ …143]
          "

ModulesBannerAdmin

" => 

array:8

 [ …8]
          "

ModulesCashondeliveryAdmin

" => 

array:2

 [ …2]
          "

AdminNotificationsWarning

" => 

array:16

 [ …16]
          "

ModulesBuybuttonliteAdmin

" => 

array:9

 [ …9]
          "

AdminInternationalFeature

" => 

array:146

 [ …146]
          "

ModulesSocialfollowAdmin

" => 

array:18

 [ …18]
          "

ModulesWatermarkAdmin

" => 

array:23

 [ …23]
          "

ModulesCheckpaymentShop

" => 

array:19

 [ …19]
          "

ModulesBrandlistAdmin

" => 

array:9

 [ …9]
          "

ModulesDashtrendsAdmin

" => 

array:15

 [ …15]
          "

ModulesBrandlistShop

" => 

array:2

 [ …2]
          "

ModulesTrackingfrontShop

" => 

array:34

 [ …34]
          "

ModulesGsitemapAdmin

" => 

array:43

 [ …43]
          "

AdminShopparametersNotification

" => 

array:44

 [ …44]
          "

ShopThemeGlobal

" => 

array:64

 [ …64]
          "

ModulesSekeywordsAdmin

" => 

array:18

 [ …18]
          "

ModulesFaviconnotificationboAdmin

" => 

array:7

 [ …7]
          "

ModulesLivetranslationAdmin

" => 

array:14

 [ …14]
        ]
        -

metadata

: []
        -

resources

: []
        -

locale

: "

es-ES

"
        -

fallbackCatalogue

: 

null


        -

parent

: 

null


      }
    ]
    -

locale

: "

es-ES

"
    -

fallbackLocales

: []
    -

loaders

: []
    -

resources

: []
    -

formatter

: MessageFormatter {#46
      -

selector

: MessageSelector {#47}
    }
    -

cacheDir

: "

/var/www/vhosts/calzadosvesga.com/httpdocs/var/cache/prod/translations

"
    -

debug

: 

false


    -

configCacheFactory

: ConfigCacheFactory {#48
      -

debug

: 

false


    }
  }
  #

settings

: ProductPresentationSettings {#854
    +

catalog_mode

: 

false


    +

catalog_mode_with_prices

: 

0


    +

restricted_country_mode

: 

null


    +

include_taxes

: 

true


    +

allow_add_variant_to_cart_from_listing

: 

0


    +

stock_management_enabled

: "

1

"
    +

showPrices

: 

true


    +

lastRemainingItems

: "

0

"
  }
  #

product

: 

array:110

 [
    "

id_product

" => "

9279

"
    "

id_supplier

" => "

83

"
    "

id_manufacturer

" => "

52

"
    "

id_category_default

" => "

152

"
    "

id_shop_default

" => "

1

"
    "

id_tax_rules_group

" => "

96

"
    "

on_sale

" => "

0

"
    "

online_only

" => "

0

"
    "

ean13

" => ""
    "

isbn

" => ""
    "

upc

" => ""
    "

ecotax

" => "

0.000000

"
    "

quantity

" => 

0


    "

minimal_quantity

" => "

1

"
    "

low_stock_threshold

" => 

null


    "

low_stock_alert

" => "

0

"
    "

price

" => "

47,50 €

"
    "

wholesale_price

" => "

0.000000

"
    "

unity

" => ""
    "

unit_price_ratio

" => "

0.000000

"
    "

additional_shipping_cost

" => "

0.00

"
    "

reference

" => "

20700179

"
    "

supplier_reference

" => "

149660

"
    "

location

" => ""
    "

width

" => "

0.000000

"
    "

height

" => "

0.000000

"
    "

depth

" => "

0.000000

"
    "

weight

" => "

0.000000

"
    "

out_of_stock

" => "

2

"
    "

additional_delivery_times

" => "

1

"
    "

quantity_discount

" => "

0

"
    "

customizable

" => "

0

"
    "

uploadable_files

" => "

0

"
    "

text_fields

" => "

0

"
    "

active

" => "

1

"
    "

redirect_type

" => "

301-category

"
    "

id_type_redirected

" => "

0

"
    "

available_for_order

" => "

1

"
    "

available_date

" => "

2021-10-18

"
    "

show_condition

" => "

1

"
    "

condition

" => "

new

"
    "

show_price

" => "

1

"
    "

indexed

" => "

1

"
    "

visibility

" => "

both

"
    "

cache_is_pack

" => "

0

"
    "

cache_has_attachments

" => "

0

"
    "

is_virtual

" => "

0

"
    "

cache_default_attribute

" => "

77583

"
    "

date_add

" => "

2021-10-18 11:40:46

"
    "

date_upd

" => "

2022-01-22 19:23:49

"
    "

advanced_stock_management

" => "

0

"
    "

pack_stock_type

" => "

3

"
    "

state

" => "

1

"
    "

id_shop

" => "

1

"
    "

id_lang

" => "

1

"
    "

description

" => """
      <p>Zapatos de estilo deportivo. Estas Sneakers están hechas con materiales textiles y materiales sintéticos con una buena transpiración.</p>

\r\n


      <p>Son ligeras y tienen un diseño atractivo para que las podamos combinar con facilidad.</p>

\r\n


      <p>Sus principales características son las siguientes:</p>

\r\n


      <p>Skechers 149600 Skech-Air Dynamight - The Halcyon.</p>

\r\n


      <p>149660/BKRG black/rose gold, color negro y rosa.</p>

\r\n


      <p>Altura de la cuña de 3 centímetros.</p>

\r\n


      <p>Altura de la plataforma delantera de 2 centímetros.</p>

\r\n


      <p>Altura de la caña de 4 centímetros.</p>

\r\n


      <p>Sistema de cierre y sujeción mediante unos cordones.</p>

\r\n


      <p>Este calzado dispone de 5 ojales para pasar los cordones que están hechos con materiales textiles que son resistentes a los tirones para que podamos ajustar estas deportivas perfectamente a nuestros pies.</p>

\r\n


      <p>Su puntera es redonda y dispone de una buena interior para que nuestros pies puedan disfrutar de su espacio evitando que estén muy apretados o ajustados.</p>

\r\n


      <p>La boca/cuello o collarín y la lengüeta están almohadilladas para que evitemos las rozaduras que se pueden producir por el rozamiento. </p>

\r\n


      <p>Para facilitar el calce de estas deportivas disponen de un tirador en la parte del talón.</p>

\r\n


      <p>La plantilla interna está almohadillada con el sistema Memory Foam que va a absorber nuestro peso corporal para que caminemos con comodidad.</p>

\r\n


      <p>La entre suela Skech-Air de Skechers nos va a aportar una gran amortiguación que va a ayudar a absorber o mitigar los impactos que se producen en nuestras articulaciones cuando caminamos o corremos.</p>

\r\n


      <p>Para poder mantener durante más tiempo este calzado como el primer día ha recibido un tratamiento que nos va a permitir lavarlos en la lavadora. Siempre utilizando un programa de agua fría, en un programa delicado y luego hay que dejarlos secar al aire libre lejos de fuentes artificiales de calor(radiadores o similares).</p>

\r\n


      

<p>Skechers with Skech-Air Memory Foam.</p>


      """
    "

description_short

" => """
      <p>Zapatillas deportivas de estilo casual y urbano con un diseño atractivo que nos ha entrado por los ojos. La combinación de materiales y de colores van a conseguir que podamos lucir looks diferentes y originales todos los días de la semana.</p>

\r\n


      <p>Este calzado vegano es ligero y lo vamos a poder utilizar tanto para caminar con comodidad para realizar nuestras actividades rutinarias como para acudir al gimnasio.</p>

\r\n


      

<p>Skechers With Memory Foam.</p>


      """
    "

link_rewrite

" => "

zapatillas-deportivas-casual-veganas-para-mujeres-de-skechers-149660-skech-air-dynamight

"
    "

meta_description

" => ""
    "

meta_keywords

" => ""
    "

meta_title

" => ""
    "

name

" => "

Zapatillas Deportivas Casual Veganas para Mujeres de Skechers 149660 Skech-Air Dynamight

"
    "

available_now

" => "

Disponible

"
    "

available_later

" => ""
    "

delivery_in_stock

" => ""
    "

delivery_out_stock

" => ""
    "

new

" => "

1

"
    "

id_product_attribute

" => "

77583

"
    "

allow_oosp

" => 

0


    "

category

" => "

zapatillas-deportivas-y-sneakers-bajas

"
    "

category_name

" => "

Zapatillas Deportivas y Sneakers Bajas 

"
    "

link

" => "

https://www.calzadosvesga.com/es/zapatillas-deportivas-casual-veganas-para-mujeres-de-skechers-149660-skech-air-dynamight.html

"
    "

attribute_price

" => 

0.0


    "

price_tax_exc

" => 

39.256244


    "

price_without_reduction

" => 

59.950055


    "

price_without_reduction_without_tax

" => 

49.5455


    "

reduction

" => 

12.45


    "

reduction_without_tax

" => 

10.289256


    "

specific_prices

" => 

array:20

 [
      "

id_specific_price

" => "

7685656

"
      "

id_specific_price_rule

" => "

0

"
      "

id_cart

" => "

0

"
      "

id_product

" => "

9279

"
      "

id_shop

" => "

0

"
      "

id_shop_group

" => "

0

"
      "

id_currency

" => "

0

"
      "

id_country

" => "

0

"
      "

id_group

" => "

0

"
      "

id_customer

" => "

0

"
      "

id_product_attribute

" => "

0

"
      "

price

" => "

-1.000000

"
      "

from_quantity

" => "

1

"
      "

reduction

" => "

12.450000

"
      "

reduction_tax

" => "

1

"
      "

reduction_type

" => "

amount

"
      "

from

" => "

2022-01-24 00:00:00

"
      "

to

" => "

2022-05-31 00:00:00

"
      "

OrdenOdaGest

" => "

2

"
      "

score

" => "

32

"
    ]
    "

quantity_all_versions

" => 

0


    "

id_image

" => "

es-default

"
    "

features

" => 

array:4

 [
      

0

 => 

array:4

 [
        "

name

" => "

Altura Tacón:

"
        "

value

" => "

DE 2 CM A 5 CM

"
        "

id_feature

" => "

2

"
        "

position

" => "

0

"
      ]
      

1

 => 

array:4

 [
        "

name

" => "

Exterior:

"
        "

value

" => "

TEXTIL + OTROS MATERIALES

"
        "

id_feature

" => "

3

"
        "

position

" => "

1

"
      ]
      

2

 => 

array:4

 [
        "

name

" => "

Forro:

"
        "

value

" => "

TEXTIL

"
        "

id_feature

" => "

4

"
        "

position

" => "

2

"
      ]
      

3

 => 

array:4

 [
        "

name

" => "

Suela:

"
        "

value

" => "

OTROS MATERIALES

"
        "

id_feature

" => "

5

"
        "

position

" => "

3

"
      ]
    ]
    "

attachments

" => []
    "

virtual

" => 

0


    "

pack

" => 

0


    "

packItems

" => []
    "

nopackprice

" => 

0


    "

customization_required

" => 

false


    "

attributes

" => 

array:2

 [
      

9

 => 

array:8

 [
        "

id_attribute

" => "

1164

"
        "

id_attribute_group

" => "

9

"
        "

name

" => "

NEGRO Y ROSA

"
        "

group

" => "

Color

"
        "

reference

" => "

20700179-37-NEGRO Y ROSA

"
        "

ean13

" => "

0195204876305

"
        "

isbn

" => ""
        "

upc

" => ""
      ]
      

8

 => 

array:8

 [
        "

id_attribute

" => "

1510

"
        "

id_attribute_group

" => "

8

"
        "

name

" => "

37

"
        "

group

" => "

Talla

"
        "

reference

" => "

20700179-37-NEGRO Y ROSA

"
        "

ean13

" => "

0195204876305

"
        "

isbn

" => ""
        "

upc

" => ""
      ]
    ]
    "

rate

" => 

21.0


    "

tax_name

" => "

21% IVA

"
    "

ecotax_rate

" => 

0.0


    "

unit_price

" => ""
    "

images

" => 

array:9

 [
      

0

 => 

array:9

 [
        "

bySize

" => 

array:6

 [
          "

small_default

" => 

array:3

 [ …3]
          "

cart_default

" => 

array:3

 [ …3]
          "

home_default

" => 

array:3

 [ …3]
          "

medium_default

" => 

array:3

 [ …3]
          "

large_default

" => 

array:3

 [ …3]
          "

imagen_amazon

" => 

array:3

 [ …3]
        ]
        "

small

" => 

array:3

 [
          "

url

" => "

https://www.calzadosvesga.com/109872-small_default/zapatillas-deportivas-casual-veganas-para-mujeres-de-skechers-149660-skech-air-dynamight.jpg

"
          "

width

" => 

98


          "

height

" => 

108


        ]
        "

medium

" => 

array:3

 [
          "

url

" => "

https://www.calzadosvesga.com/109872-medium_default/zapatillas-deportivas-casual-veganas-para-mujeres-de-skechers-149660-skech-air-dynamight.jpg

"
          "

width

" => 

452


          "

height

" => 

497


        ]
        "

large

" => 

array:3

 [
          "

url

" => "

https://www.calzadosvesga.com/109872-imagen_amazon/zapatillas-deportivas-casual-veganas-para-mujeres-de-skechers-149660-skech-air-dynamight.jpg

"
          "

width

" => 

1001


          "

height

" => 

1001


        ]
        "

legend

" => "

Calzados Vesga Zapatillas Deportivas Casual Veganas para Mujeres de Skechers 149660 Skech-Air Dynamight color negro foto 1

"
        "

cover

" => "

1

"
        "

id_image

" => "

109872

"
        "

position

" => "

1

"
        "

associatedVariants

" => 

array:4

 [
          

0

 => "

77582

"
          

1

 => "

77583

"
          

2

 => "

77584

"
          

3

 => "

77585

"
        ]
      ]
      

1

 => 

array:9

 [
        "

bySize

" => 

array:6

 [
          "

small_default

" => 

array:3

 [ …3]
          "

cart_default

" => 

array:3

 [ …3]
          "

home_default

" => 

array:3

 [ …3]
          "

medium_default

" => 

array:3

 [ …3]
          "

large_default

" => 

array:3

 [ …3]
          "

imagen_amazon

" => 

array:3

 [ …3]
        ]
        "

small

" => 

array:3

 [
          "

url

" => "

https://www.calzadosvesga.com/109873-small_default/zapatillas-deportivas-casual-veganas-para-mujeres-de-skechers-149660-skech-air-dynamight.jpg

"
          "

width

" => 

98


          "

height

" => 

108


        ]
        "

medium

" => 

array:3

 [
          "

url

" => "

https://www.calzadosvesga.com/109873-medium_default/zapatillas-deportivas-casual-veganas-para-mujeres-de-skechers-149660-skech-air-dynamight.jpg

"
          "

width

" => 

452


          "

height

" => 

497


        ]
        "

large

" => 

array:3

 [
          "

url

" => "

https://www.calzadosvesga.com/109873-imagen_amazon/zapatillas-deportivas-casual-veganas-para-mujeres-de-skechers-149660-skech-air-dynamight.jpg

"
          "

width

" => 

1001


          "

height

" => 

1001


        ]
        "

legend

" => "

Calzados Vesga Zapatillas Deportivas Casual Veganas para Mujeres de Skechers 149660 Skech-Air Dynamight color negro foto 2

"
        "

cover

" => 

null


        "

id_image

" => "

109873

"
        "

position

" => "

2

"
        "

associatedVariants

" => 

array:4

 [
          

0

 => "

77582

"
          

1

 => "

77583

"
          

2

 => "

77584

"
          

3

 => "

77585

"
        ]
      ]
      

2

 => 

array:9

 [
        "

bySize

" => 

array:6

 [
          "

small_default

" => 

array:3

 [ …3]
          "

cart_default

" => 

array:3

 [ …3]
          "

home_default

" => 

array:3

 [ …3]
          "

medium_default

" => 

array:3

 [ …3]
          "

large_default

" => 

array:3

 [ …3]
          "

imagen_amazon

" => 

array:3

 [ …3]
        ]
        "

small

" => 

array:3

 [
          "

url

" => "

https://www.calzadosvesga.com/109874-small_default/zapatillas-deportivas-casual-veganas-para-mujeres-de-skechers-149660-skech-air-dynamight.jpg

"
          "

width

" => 

98


          "

height

" => 

108


        ]
        "

medium

" => 

array:3

 [
          "

url

" => "

https://www.calzadosvesga.com/109874-medium_default/zapatillas-deportivas-casual-veganas-para-mujeres-de-skechers-149660-skech-air-dynamight.jpg

"
          "

width

" => 

452


          "

height

" => 

497


        ]
        "

large

" => 

array:3

 [
          "

url

" => "

https://www.calzadosvesga.com/109874-imagen_amazon/zapatillas-deportivas-casual-veganas-para-mujeres-de-skechers-149660-skech-air-dynamight.jpg

"
          "

width

" => 

1001


          "

height

" => 

1001


        ]
        "

legend

" => "

Calzados Vesga Zapatillas Deportivas Casual Veganas para Mujeres de Skechers 149660 Skech-Air Dynamight color negro foto 3

"
        "

cover

" => 

null


        "

id_image

" => "

109874

"
        "

position

" => "

3

"
        "

associatedVariants

" => 

array:4

 [
          

0

 => "

77582

"
          

1

 => "

77583

"
          

2

 => "

77584

"
          

3

 => "

77585

"
        ]
      ]
      

3

 => 

array:9

 [
        "

bySize

" => 

array:6

 [
          "

small_default

" => 

array:3

 [ …3]
          "

cart_default

" => 

array:3

 [ …3]
          "

home_default

" => 

array:3

 [ …3]
          "

medium_default

" => 

array:3

 [ …3]
          "

large_default

" => 

array:3

 [ …3]
          "

imagen_amazon

" => 

array:3

 [ …3]
        ]
        "

small

" => 

array:3

 [
          "

url

" => "

https://www.calzadosvesga.com/109875-small_default/zapatillas-deportivas-casual-veganas-para-mujeres-de-skechers-149660-skech-air-dynamight.jpg

"
          "

width

" => 

98


          "

height

" => 

108


        ]
        "

medium

" => 

array:3

 [
          "

url

" => "

https://www.calzadosvesga.com/109875-medium_default/zapatillas-deportivas-casual-veganas-para-mujeres-de-skechers-149660-skech-air-dynamight.jpg

"
          "

width

" => 

452


          "

height

" => 

497


        ]
        "

large

" => 

array:3

 [
          "

url

" => "

https://www.calzadosvesga.com/109875-imagen_amazon/zapatillas-deportivas-casual-veganas-para-mujeres-de-skechers-149660-skech-air-dynamight.jpg

"
          "

width

" => 

1001


          "

height

" => 

1001


        ]
        "

legend

" => "

Calzados Vesga Zapatillas Deportivas Casual Veganas para Mujeres de Skechers 149660 Skech-Air Dynamight color negro foto 4

"
        "

cover

" => 

null


        "

id_image

" => "

109875

"
        "

position

" => "

4

"
        "

associatedVariants

" => 

array:4

 [
          

0

 => "

77582

"
          

1

 => "

77583

"
          

2

 => "

77584

"
          

3

 => "

77585

"
        ]
      ]
      

4

 => 

array:9

 [
        "

bySize

" => 

array:6

 [
          "

small_default

" => 

array:3

 [ …3]
          "

cart_default

" => 

array:3

 [ …3]
          "

home_default

" => 

array:3

 [ …3]
          "

medium_default

" => 

array:3

 [ …3]
          "

large_default

" => 

array:3

 [ …3]
          "

imagen_amazon

" => 

array:3

 [ …3]
        ]
        "

small

" => 

array:3

 [
          "

url

" => "

https://www.calzadosvesga.com/109876-small_default/zapatillas-deportivas-casual-veganas-para-mujeres-de-skechers-149660-skech-air-dynamight.jpg

"
          "

width

" => 

98


          "

height

" => 

108


        ]
        "

medium

" => 

array:3

 [
          "

url

" => "

https://www.calzadosvesga.com/109876-medium_default/zapatillas-deportivas-casual-veganas-para-mujeres-de-skechers-149660-skech-air-dynamight.jpg

"
          "

width

" => 

452


          "

height

" => 

497


        ]
        "

large

" => 

array:3

 [
          "

url

" => "

https://www.calzadosvesga.com/109876-imagen_amazon/zapatillas-deportivas-casual-veganas-para-mujeres-de-skechers-149660-skech-air-dynamight.jpg

"
          "

width

" => 

1001


          "

height

" => 

1001


        ]
        "

legend

" => "

Calzados Vesga Zapatillas Deportivas Casual Veganas para Mujeres de Skechers 149660 Skech-Air Dynamight color negro foto 5

"
        "

cover

" => 

null


        "

id_image

" => "

109876

"
        "

position

" => "

5

"
        "

associatedVariants

" => 

array:4

 [
          

0

 => "

77582

"
          

1

 => "

77583

"
          

2

 => "

77584

"
          

3

 => "

77585

"
        ]
      ]
      

5

 => 

array:9

 [
        "

bySize

" => 

array:6

 [
          "

small_default

" => 

array:3

 [ …3]
          "

cart_default

" => 

array:3

 [ …3]
          "

home_default

" => 

array:3

 [ …3]
          "

medium_default

" => 

array:3

 [ …3]
          "

large_default

" => 

array:3

 [ …3]
          "

imagen_amazon

" => 

array:3

 [ …3]
        ]
        "

small

" => 

array:3

 [
          "

url

" => "

https://www.calzadosvesga.com/109877-small_default/zapatillas-deportivas-casual-veganas-para-mujeres-de-skechers-149660-skech-air-dynamight.jpg

"
          "

width

" => 

98


          "

height

" => 

108


        ]
        "

medium

" => 

array:3

 [
          "

url

" => "

https://www.calzadosvesga.com/109877-medium_default/zapatillas-deportivas-casual-veganas-para-mujeres-de-skechers-149660-skech-air-dynamight.jpg

"
          "

width

" => 

452


          "

height

" => 

497


        ]
        "

large

" => 

array:3

 [
          "

url

" => "

https://www.calzadosvesga.com/109877-imagen_amazon/zapatillas-deportivas-casual-veganas-para-mujeres-de-skechers-149660-skech-air-dynamight.jpg

"
          "

width

" => 

1001


          "

height

" => 

1001


        ]
        "

legend

" => "

Calzados Vesga Zapatillas Deportivas Casual Veganas para Mujeres de Skechers 149660 Skech-Air Dynamight color negro foto 6

"
        "

cover

" => 

null


        "

id_image

" => "

109877

"
        "

position

" => "

6

"
        "

associatedVariants

" => 

array:4

 [
          

0

 => "

77582

"
          

1

 => "

77583

"
          

2

 => "

77584

"
          

3

 => "

77585

"
        ]
      ]
      

6

 => 

array:9

 [
        "

bySize

" => 

array:6

 [
          "

small_default

" => 

array:3

 [ …3]
          "

cart_default

" => 

array:3

 [ …3]
          "

home_default

" => 

array:3

 [ …3]
          "

medium_default

" => 

array:3

 [ …3]
          "

large_default

" => 

array:3

 [ …3]
          "

imagen_amazon

" => 

array:3

 [ …3]
        ]
        "

small

" => 

array:3

 [
          "

url

" => "

https://www.calzadosvesga.com/109878-small_default/zapatillas-deportivas-casual-veganas-para-mujeres-de-skechers-149660-skech-air-dynamight.jpg

"
          "

width

" => 

98


          "

height

" => 

108


        ]
        "

medium

" => 

array:3

 [
          "

url

" => "

https://www.calzadosvesga.com/109878-medium_default/zapatillas-deportivas-casual-veganas-para-mujeres-de-skechers-149660-skech-air-dynamight.jpg

"
          "

width

" => 

452


          "

height

" => 

497


        ]
        "

large

" => 

array:3

 [
          "

url

" => "

https://www.calzadosvesga.com/109878-imagen_amazon/zapatillas-deportivas-casual-veganas-para-mujeres-de-skechers-149660-skech-air-dynamight.jpg

"
          "

width

" => 

1001


          "

height

" => 

1001


        ]
        "

legend

" => "

Calzados Vesga Zapatillas Deportivas Casual Veganas para Mujeres de Skechers 149660 Skech-Air Dynamight color negro foto 7

"
        "

cover

" => 

null


        "

id_image

" => "

109878

"
        "

position

" => "

7

"
        "

associatedVariants

" => 

array:4

 [
          

0

 => "

77582

"
          

1

 => "

77583

"
          

2

 => "

77584

"
          

3

 => "

77585

"
        ]
      ]
      

7

 => 

array:9

 [
        "

bySize

" => 

array:6

 [
          "

small_default

" => 

array:3

 [ …3]
          "

cart_default

" => 

array:3

 [ …3]
          "

home_default

" => 

array:3

 [ …3]
          "

medium_default

" => 

array:3

 [ …3]
          "

large_default

" => 

array:3

 [ …3]
          "

imagen_amazon

" => 

array:3

 [ …3]
        ]
        "

small

" => 

array:3

 [
          "

url

" => "

https://www.calzadosvesga.com/109879-small_default/zapatillas-deportivas-casual-veganas-para-mujeres-de-skechers-149660-skech-air-dynamight.jpg

"
          "

width

" => 

98


          "

height

" => 

108


        ]
        "

medium

" => 

array:3

 [
          "

url

" => "

https://www.calzadosvesga.com/109879-medium_default/zapatillas-deportivas-casual-veganas-para-mujeres-de-skechers-149660-skech-air-dynamight.jpg

"
          "

width

" => 

452


          "

height

" => 

497


        ]
        "

large

" => 

array:3

 [
          "

url

" => "

https://www.calzadosvesga.com/109879-imagen_amazon/zapatillas-deportivas-casual-veganas-para-mujeres-de-skechers-149660-skech-air-dynamight.jpg

"
          "

width

" => 

1001


          "

height

" => 

1001


        ]
        "

legend

" => "

Calzados Vesga Zapatillas Deportivas Casual Veganas para Mujeres de Skechers 149660 Skech-Air Dynamight color negro foto 8

"
        "

cover

" => 

null


        "

id_image

" => "

109879

"
        "

position

" => "

8

"
        "

associatedVariants

" => 

array:4

 [
          

0

 => "

77582

"
          

1

 => "

77583

"
          

2

 => "

77584

"
          

3

 => "

77585

"
        ]
      ]
      

8

 => 

array:9

 [
        "

bySize

" => 

array:6

 [
          "

small_default

" => 

array:3

 [ …3]
          "

cart_default

" => 

array:3

 [ …3]
          "

home_default

" => 

array:3

 [ …3]
          "

medium_default

" => 

array:3

 [ …3]
          "

large_default

" => 

array:3

 [ …3]
          "

imagen_amazon

" => 

array:3

 [ …3]
        ]
        "

small

" => 

array:3

 [
          "

url

" => "

https://www.calzadosvesga.com/109880-small_default/zapatillas-deportivas-casual-veganas-para-mujeres-de-skechers-149660-skech-air-dynamight.jpg

"
          "

width

" => 

98


          "

height

" => 

108


        ]
        "

medium

" => 

array:3

 [
          "

url

" => "

https://www.calzadosvesga.com/109880-medium_default/zapatillas-deportivas-casual-veganas-para-mujeres-de-skechers-149660-skech-air-dynamight.jpg

"
          "

width

" => 

452


          "

height

" => 

497


        ]
        "

large

" => 

array:3

 [
          "

url

" => "

https://www.calzadosvesga.com/109880-imagen_amazon/zapatillas-deportivas-casual-veganas-para-mujeres-de-skechers-149660-skech-air-dynamight.jpg

"
          "

width

" => 

1001


          "

height

" => 

1001


        ]
        "

legend

" => "

Calzados Vesga Zapatillas Deportivas Casual Veganas para Mujeres de Skechers 149660 Skech-Air Dynamight color negro foto 9

"
        "

cover

" => 

null


        "

id_image

" => "

109880

"
        "

position

" => "

9

"
        "

associatedVariants

" => 

array:4

 [
          

0

 => "

77582

"
          

1

 => "

77583

"
          

2

 => "

77584

"
          

3

 => "

77585

"
        ]
      ]
    ]
    "

cover

" => 

array:9

 [
      "

bySize

" => 

array:6

 [
        "

small_default

" => 

array:3

 [
          "

url

" => "

https://www.calzadosvesga.com/109872-small_default/zapatillas-deportivas-casual-veganas-para-mujeres-de-skechers-149660-skech-air-dynamight.jpg

"
          "

width

" => 

98


          "

height

" => 

108


        ]
        "

cart_default

" => 

array:3

 [
          "

url

" => "

https://www.calzadosvesga.com/109872-cart_default/zapatillas-deportivas-casual-veganas-para-mujeres-de-skechers-149660-skech-air-dynamight.jpg

"
          "

width

" => 

125


          "

height

" => 

138


        ]
        "

home_default

" => 

array:3

 [
          "

url

" => "

https://www.calzadosvesga.com/109872-home_default/zapatillas-deportivas-casual-veganas-para-mujeres-de-skechers-149660-skech-air-dynamight.jpg

"
          "

width

" => 

360


          "

height

" => 

396


        ]
        "

medium_default

" => 

array:3

 [
          "

url

" => "

https://www.calzadosvesga.com/109872-medium_default/zapatillas-deportivas-casual-veganas-para-mujeres-de-skechers-149660-skech-air-dynamight.jpg

"
          "

width

" => 

452


          "

height

" => 

497


        ]
        "

large_default

" => 

array:3

 [
          "

url

" => "

https://www.calzadosvesga.com/109872-large_default/zapatillas-deportivas-casual-veganas-para-mujeres-de-skechers-149660-skech-air-dynamight.jpg

"
          "

width

" => 

727


          "

height

" => 

800


        ]
        "

imagen_amazon

" => 

array:3

 [
          "

url

" => "

https://www.calzadosvesga.com/109872-imagen_amazon/zapatillas-deportivas-casual-veganas-para-mujeres-de-skechers-149660-skech-air-dynamight.jpg

"
          "

width

" => 

1001


          "

height

" => 

1001


        ]
      ]
      "

small

" => 

array:3

 [
        "

url

" => "

https://www.calzadosvesga.com/109872-small_default/zapatillas-deportivas-casual-veganas-para-mujeres-de-skechers-149660-skech-air-dynamight.jpg

"
        "

width

" => 

98


        "

height

" => 

108


      ]
      "

medium

" => 

array:3

 [
        "

url

" => "

https://www.calzadosvesga.com/109872-medium_default/zapatillas-deportivas-casual-veganas-para-mujeres-de-skechers-149660-skech-air-dynamight.jpg

"
        "

width

" => 

452


        "

height

" => 

497


      ]
      "

large

" => 

array:3

 [
        "

url

" => "

https://www.calzadosvesga.com/109872-imagen_amazon/zapatillas-deportivas-casual-veganas-para-mujeres-de-skechers-149660-skech-air-dynamight.jpg

"
        "

width

" => 

1001


        "

height

" => 

1001


      ]
      "

legend

" => "

Calzados Vesga Zapatillas Deportivas Casual Veganas para Mujeres de Skechers 149660 Skech-Air Dynamight color negro foto 1

"
      "

cover

" => "

1

"
      "

id_image

" => "

109872

"
      "

position

" => "

1

"
      "

associatedVariants

" => 

array:4

 [
        

0

 => "

77582

"
        

1

 => "

77583

"
        

2

 => "

77584

"
        

3

 => "

77585

"
      ]
    ]
    "

has_discount

" => 

true


    "

discount_type

" => "

amount

"
    "

discount_percentage

" => "

-1.245%

"
    "

discount_percentage_absolute

" => "

1.245%

"
    "

discount_amount

" => "

12,45 €

"
    "

discount_amount_to_display

" => "

-12,45 €

"
    "

price_amount

" => 

47.5


    "

regular_price_amount

" => 

59.950055


    "

regular_price

" => "

59,95 €

"
    "

discount_to_display

" => "

12,45 €

"
    "

unit_price_full

" => ""
    "

show_availability

" => 

true


    "

availability_message

" => "

Fuera de stock

"
    "

availability_date

" => "

2021-10-18

"
    "

availability

" => "

unavailable

"
  ]
  -

language

: 

Language

 {#40
    +

id

: 

1


    +

name

: "

Español (Spanish)

"
    +

iso_code

: "

es

"
    +

locale

: "

es-ES

"
    +

language_code

: "

es

"
    +

date_format_lite

: "

d/m/Y

"
    +

date_format_full

: "

d/m/Y H:i:s

"
    +

is_rtl

: "

0

"
    +

active

: "

1

"
    #

webserviceParameters

: 

array:2

 [
      "

objectNodeName

" => "

language

"
      "

objectsNodeName

" => "

languages

"
    ]
    #

translationsFilesAndVars

: 

array:5

 [
      "

fields

" => "

_FIELDS

"
      "

errors

" => "

_ERRORS

"
      "

admin

" => "

_LANGADM

"
      "

pdf

" => "

_LANGPDF

"
      "

tabs

" => "

tabs

"
    ]
    #

id_lang

: 

null


    #

id_shop

: 

1


    +

id_shop_list

: []
    #

get_shop_from_context

: 

true


    #

table

: "

lang

"
    #

identifier

: "

id_lang

"
    #

fieldsRequired

: 

array:4

 [
      

0

 => "

name

"
      

1

 => "

iso_code

"
      

2

 => "

date_format_lite

"
      

3

 => "

date_format_full

"
    ]
    #

fieldsSize

: 

array:6

 [
      "

name

" => 

32


      "

iso_code

" => 

2


      "

locale

" => 

5


      "

language_code

" => 

5


      "

date_format_lite

" => 

32


      "

date_format_full

" => 

32


    ]
    #

fieldsValidate

: 

array:8

 [
      "

name

" => "

isGenericName

"
      "

iso_code

" => "

isLanguageIsoCode

"
      "

locale

" => "

isLocale

"
      "

language_code

" => "

isLanguageCode

"
      "

active

" => "

isBool

"
      "

is_rtl

" => "

isBool

"
      "

date_format_lite

" => "

isPhpDateFormat

"
      "

date_format_full

" => "

isPhpDateFormat

"
    ]
    #

fieldsRequiredLang

: []
    #

fieldsSizeLang

: []
    #

fieldsValidateLang

: []
    #

tables

: []
    #

image_dir

: 

null


    #

image_format

: "

jpg

"
    #

translator

: 

null


    #

def

: 

array:4

 [
      "

table

" => "

lang

"
      "

primary

" => "

id_lang

"
      "

fields

" => 

array:8

 [
        "

name

" => 

array:4

 [
          "

type

" => 

3


          "

validate

" => "

isGenericName

"
          "

required

" => 

true


          "

size

" => 

32


        ]
        "

iso_code

" => 

array:4

 [
          "

type

" => 

3


          "

validate

" => "

isLanguageIsoCode

"
          "

required

" => 

true


          "

size

" => 

2


        ]
        "

locale

" => 

array:3

 [
          "

type

" => 

3


          "

validate

" => "

isLocale

"
          "

size

" => 

5


        ]
        "

language_code

" => 

array:3

 [
          "

type

" => 

3


          "

validate

" => "

isLanguageCode

"
          "

size

" => 

5


        ]
        "

active

" => 

array:2

 [
          "

type

" => 

2


          "

validate

" => "

isBool

"
        ]
        "

is_rtl

" => 

array:2

 [
          "

type

" => 

2


          "

validate

" => "

isBool

"
        ]
        "

date_format_lite

" => 

array:4

 [
          "

type

" => 

3


          "

validate

" => "

isPhpDateFormat

"
          "

required

" => 

true


          "

size

" => 

32


        ]
        "

date_format_full

" => 

array:4

 [
          "

type

" => 

3


          "

validate

" => "

isPhpDateFormat

"
          "

required

" => 

true


          "

size

" => 

32


        ]
      ]
      "

classname

" => "

Language

"
    ]
    #

update_fields

: 

null


    +

force_id

: 

false


  }
  -

arrayAccessList

: 

ArrayObject

 {#861
    

false


     : 

false


     : "

ArrayIterator

"
     : 

array:126

 [
      "

add_to_cart_url

" => 

array:2

 [
        "

type

" => "

method

"
        "

value

" => "

getAddToCartUrl

"
      ]
      "

id

" => 

array:2

 [
        "

type

" => "

method

"
        "

value

" => "

getId

"
      ]
      "

attributes

" => 

array:2

 [
        "

type

" => "

method

"
        "

value

" => "

getAttributes

"
      ]
      "

show_price

" => 

array:2

 [
        "

type

" => "

method

"
        "

value

" => "

getShowPrice

"
      ]
      "

weight_unit

" => 

array:2

 [
        "

type

" => "

method

"
        "

value

" => "

getWeightUnit

"
      ]
      "

url

" => 

array:2

 [
        "

type

" => "

method

"
        "

value

" => "

getUrl

"
      ]
      "

canonical_url

" => 

array:2

 [
        "

type

" => "

method

"
        "

value

" => "

getCanonicalUrl

"
      ]
      "

condition

" => 

array:2

 [
        "

type

" => "

method

"
        "

value

" => "

getCondition

"
      ]
      "

delivery_information

" => 

array:2

 [
        "

type

" => "

method

"
        "

value

" => "

getDeliveryInformation

"
      ]
      "

embedded_attributes

" => 

array:2

 [
        "

type

" => "

method

"
        "

value

" => "

getEmbeddedAttributes

"
      ]
      "

file_size_formatted

" => 

array:2

 [
        "

type

" => "

method

"
        "

value

" => "

getFileSizeFormatted

"
      ]
      "

attachments

" => 

array:2

 [
        "

type

" => "

method

"
        "

value

" => "

getAttachments

"
      ]
      "

quantity_discounts

" => 

array:2

 [
        "

type

" => "

method

"
        "

value

" => "

getQuantityDiscounts

"
      ]
      "

reference_to_display

" => 

array:2

 [
        "

type

" => "

method

"
        "

value

" => "

getReferenceToDisplay

"
      ]
      "

grouped_features

" => 

array:2

 [
        "

type

" => "

method

"
        "

value

" => "

getGroupedFeatures

"
      ]
      "

seo_availability

" => 

array:2

 [
        "

type

" => "

method

"
        "

value

" => "

getSeoAvailability

"
      ]
      "

labels

" => 

array:2

 [
        "

type

" => "

method

"
        "

value

" => "

getLabels

"
      ]
      "

ecotax

" => 

array:2

 [
        "

type

" => "

method

"
        "

value

" => "

getEcotax

"
      ]
      "

flags

" => 

array:2

 [
        "

type

" => "

method

"
        "

value

" => "

getFlags

"
      ]
      "

main_variants

" => 

array:2

 [
        "

type

" => "

method

"
        "

value

" => "

getMainVariants

"
      ]
      "

specific_references

" => 

array:2

 [
        "

type

" => "

method

"
        "

value

" => "

getSpecificReferences

"
      ]
      "

id_product

" => 

array:2

 [
        "

type

" => "

variable

"
        "

value

" => "

9279

"
      ]
      "

id_supplier

" => 

array:2

 [
        "

type

" => "

variable

"
        "

value

" => "

83

"
      ]
      "

id_manufacturer

" => 

array:2

 [
        "

type

" => "

variable

"
        "

value

" => "

52

"
      ]
      "

id_category_default

" => 

array:2

 [
        "

type

" => "

variable

"
        "

value

" => "

152

"
      ]
      "

id_shop_default

" => 

array:2

 [
        "

type

" => "

variable

"
        "

value

" => "

1

"
      ]
      "

id_tax_rules_group

" => 

array:2

 [
        "

type

" => "

variable

"
        "

value

" => "

96

"
      ]
      "

on_sale

" => 

array:2

 [
        "

type

" => "

variable

"
        "

value

" => "

0

"
      ]
      "

online_only

" => 

array:2

 [
        "

type

" => "

variable

"
        "

value

" => "

0

"
      ]
      "

ean13

" => 

array:2

 [
        "

type

" => "

variable

"
        "

value

" => ""
      ]
      "

isbn

" => 

array:2

 [
        "

type

" => "

variable

"
        "

value

" => ""
      ]
      "

upc

" => 

array:2

 [
        "

type

" => "

variable

"
        "

value

" => ""
      ]
      "

quantity

" => 

array:2

 [
        "

type

" => "

variable

"
        "

value

" => 

0


      ]
      "

minimal_quantity

" => 

array:2

 [
        "

type

" => "

variable

"
        "

value

" => "

1

"
      ]
      "

low_stock_threshold

" => 

array:2

 [
        "

type

" => "

variable

"
        "

value

" => 

null


      ]
      "

low_stock_alert

" => 

array:2

 [
        "

type

" => "

variable

"
        "

value

" => "

0

"
      ]
      "

price

" => 

array:2

 [
        "

type

" => "

variable

"
        "

value

" => "

47,50 €

"
      ]
      "

wholesale_price

" => 

array:2

 [
        "

type

" => "

variable

"
        "

value

" => "

0.000000

"
      ]
      "

unity

" => 

array:2

 [
        "

type

" => "

variable

"
        "

value

" => ""
      ]
      "

unit_price_ratio

" => 

array:2

 [
        "

type

" => "

variable

"
        "

value

" => "

0.000000

"
      ]
      "

additional_shipping_cost

" => 

array:2

 [
        "

type

" => "

variable

"
        "

value

" => "

0.00

"
      ]
      "

reference

" => 

array:2

 [
        "

type

" => "

variable

"
        "

value

" => "

20700179

"
      ]
      "

supplier_reference

" => 

array:2

 [
        "

type

" => "

variable

"
        "

value

" => "

149660

"
      ]
      "

location

" => 

array:2

 [
        "

type

" => "

variable

"
        "

value

" => ""
      ]
      "

width

" => 

array:2

 [
        "

type

" => "

variable

"
        "

value

" => "

0.000000

"
      ]
      "

height

" => 

array:2

 [
        "

type

" => "

variable

"
        "

value

" => "

0.000000

"
      ]
      "

depth

" => 

array:2

 [
        "

type

" => "

variable

"
        "

value

" => "

0.000000

"
      ]
      "

weight

" => 

array:2

 [
        "

type

" => "

variable

"
        "

value

" => "

0.000000

"
      ]
      "

out_of_stock

" => 

array:2

 [
        "

type

" => "

variable

"
        "

value

" => "

2

"
      ]
      "

additional_delivery_times

" => 

array:2

 [
        "

type

" => "

variable

"
        "

value

" => "

1

"
      ]
      "

quantity_discount

" => 

array:2

 [
        "

type

" => "

variable

"
        "

value

" => "

0

"
      ]
      "

customizable

" => 

array:2

 [
        "

type

" => "

variable

"
        "

value

" => "

0

"
      ]
      "

uploadable_files

" => 

array:2

 [
        "

type

" => "

variable

"
        "

value

" => "

0

"
      ]
      "

text_fields

" => 

array:2

 [
        "

type

" => "

variable

"
        "

value

" => "

0

"
      ]
      "

active

" => 

array:2

 [
        "

type

" => "

variable

"
        "

value

" => "

1

"
      ]
      "

redirect_type

" => 

array:2

 [
        "

type

" => "

variable

"
        "

value

" => "

301-category

"
      ]
      "

id_type_redirected

" => 

array:2

 [
        "

type

" => "

variable

"
        "

value

" => "

0

"
      ]
      "

available_for_order

" => 

array:2

 [
        "

type

" => "

variable

"
        "

value

" => "

1

"
      ]
      "

available_date

" => 

array:2

 [
        "

type

" => "

variable

"
        "

value

" => "

2021-10-18

"
      ]
      "

show_condition

" => 

array:2

 [
        "

type

" => "

variable

"
        "

value

" => "

1

"
      ]
      "

indexed

" => 

array:2

 [
        "

type

" => "

variable

"
        "

value

" => "

1

"
      ]
      "

visibility

" => 

array:2

 [
        "

type

" => "

variable

"
        "

value

" => "

both

"
      ]
      "

cache_is_pack

" => 

array:2

 [
        "

type

" => "

variable

"
        "

value

" => "

0

"
      ]
      "

cache_has_attachments

" => 

array:2

 [
        "

type

" => "

variable

"
        "

value

" => "

0

"
      ]
      "

is_virtual

" => 

array:2

 [
        "

type

" => "

variable

"
        "

value

" => "

0

"
      ]
      "

cache_default_attribute

" => 

array:2

 [
        "

type

" => "

variable

"
        "

value

" => "

77583

"
      ]
      "

date_add

" => 

array:2

 [
        "

type

" => "

variable

"
        "

value

" => "

2021-10-18 11:40:46

"
      ]
      "

date_upd

" => 

array:2

 [
        "

type

" => "

variable

"
        "

value

" => "

2022-01-22 19:23:49

"
      ]
      "

advanced_stock_management

" => 

array:2

 [
        "

type

" => "

variable

"
        "

value

" => "

0

"
      ]
      "

pack_stock_type

" => 

array:2

 [
        "

type

" => "

variable

"
        "

value

" => "

3

"
      ]
      "

state

" => 

array:2

 [
        "

type

" => "

variable

"
        "

value

" => "

1

"
      ]
      "

id_shop

" => 

array:2

 [
        "

type

" => "

variable

"
        "

value

" => "

1

"
      ]
      "

id_lang

" => 

array:2

 [
        "

type

" => "

variable

"
        "

value

" => "

1

"
      ]
      "

description

" => 

array:2

 [
        "

type

" => "

variable

"
        "

value

" => """
          <p>Zapatos de estilo deportivo. Estas Sneakers están hechas con materiales textiles y materiales sintéticos con una buena transpiración.</p>

\r\n


          <p>Son ligeras y tienen un diseño atractivo para que las podamos combinar con facilidad.</p>

\r\n


          <p>Sus principales características son las siguientes:</p>

\r\n


          <p>Skechers 149600 Skech-Air Dynamight - The Halcyon.</p>

\r\n


          <p>149660/BKRG black/rose gold, color negro y rosa.</p>

\r\n


          <p>Altura de la cuña de 3 centímetros.</p>

\r\n


          <p>Altura de la plataforma delantera de 2 centímetros.</p>

\r\n


          <p>Altura de la caña de 4 centímetros.</p>

\r\n


          <p>Sistema de cierre y sujeción mediante unos cordones.</p>

\r\n


          <p>Este calzado dispone de 5 ojales para pasar los cordones que están hechos con materiales textiles que son resistentes a los tirones para que podamos ajustar estas deportivas perfectamente a nuestros pies.</p>

\r\n


          <p>Su puntera es redonda y dispone de una buena interior para que nuestros pies puedan disfrutar de su espacio evitando que estén muy apretados o ajustados.</p>

\r\n


          <p>La boca/cuello o collarín y la lengüeta están almohadilladas para que evitemos las rozaduras que se pueden producir por el rozamiento. </p>

\r\n


          <p>Para facilitar el calce de estas deportivas disponen de un tirador en la parte del talón.</p>

\r\n


          <p>La plantilla interna está almohadillada con el sistema Memory Foam que va a absorber nuestro peso corporal para que caminemos con comodidad.</p>

\r\n


          <p>La entre suela Skech-Air de Skechers nos va a aportar una gran amortiguación que va a ayudar a absorber o mitigar los impactos que se producen en nuestras articulaciones cuando caminamos o corremos.</p>

\r\n


          <p>Para poder mantener durante más tiempo este calzado como el primer día ha recibido un tratamiento que nos va a permitir lavarlos en la lavadora. Siempre utilizando un programa de agua fría, en un programa delicado y luego hay que dejarlos secar al aire libre lejos de fuentes artificiales de calor(radiadores o similares).</p>

\r\n


          

<p>Skechers with Skech-Air Memory Foam.</p>


          """
      ]
      "

description_short

" => 

array:2

 [
        "

type

" => "

variable

"
        "

value

" => """
          <p>Zapatillas deportivas de estilo casual y urbano con un diseño atractivo que nos ha entrado por los ojos. La combinación de materiales y de colores van a conseguir que podamos lucir looks diferentes y originales todos los días de la semana.</p>

\r\n


          <p>Este calzado vegano es ligero y lo vamos a poder utilizar tanto para caminar con comodidad para realizar nuestras actividades rutinarias como para acudir al gimnasio.</p>

\r\n


          

<p>Skechers With Memory Foam.</p>


          """
      ]
      "

link_rewrite

" => 

array:2

 [
        "

type

" => "

variable

"
        "

value

" => "

zapatillas-deportivas-casual-veganas-para-mujeres-de-skechers-149660-skech-air-dynamight

"
      ]
      "

meta_description

" => 

array:2

 [
        "

type

" => "

variable

"
        "

value

" => ""
      ]
      "

meta_keywords

" => 

array:2

 [
        "

type

" => "

variable

"
        "

value

" => ""
      ]
      "

meta_title

" => 

array:2

 [
        "

type

" => "

variable

"
        "

value

" => ""
      ]
      "

name

" => 

array:2

 [
        "

type

" => "

variable

"
        "

value

" => "

Zapatillas Deportivas Casual Veganas para Mujeres de Skechers 149660 Skech-Air Dynamight

"
      ]
      "

available_now

" => 

array:2

 [
        "

type

" => "

variable

"
        "

value

" => "

Disponible

"
      ]
      "

available_later

" => 

array:2

 [
        "

type

" => "

variable

"
        "

value

" => ""
      ]
      "

delivery_in_stock

" => 

array:2

 [
        "

type

" => "

variable

"
        "

value

" => ""
      ]
      "

delivery_out_stock

" => 

array:2

 [
        "

type

" => "

variable

"
        "

value

" => ""
      ]
      "

new

" => 

array:2

 [
        "

type

" => "

variable

"
        "

value

" => "

1

"
      ]
      "

id_product_attribute

" => 

array:2

 [
        "

type

" => "

variable

"
        "

value

" => "

77583

"
      ]
      "

allow_oosp

" => 

array:2

 [
        "

type

" => "

variable

"
        "

value

" => 

0


      ]
      "

category

" => 

array:2

 [
        "

type

" => "

variable

"
        "

value

" => "

zapatillas-deportivas-y-sneakers-bajas

"
      ]
      "

category_name

" => 

array:2

 [
        "

type

" => "

variable

"
        "

value

" => "

Zapatillas Deportivas y Sneakers Bajas 

"
      ]
      "

link

" => 

array:2

 [
        "

type

" => "

variable

"
        "

value

" => "

https://www.calzadosvesga.com/es/zapatillas-deportivas-casual-veganas-para-mujeres-de-skechers-149660-skech-air-dynamight.html

"
      ]
      "

attribute_price

" => 

array:2

 [
        "

type

" => "

variable

"
        "

value

" => 

0.0


      ]
      "

price_tax_exc

" => 

array:2

 [
        "

type

" => "

variable

"
        "

value

" => 

39.256244


      ]
      "

price_without_reduction

" => 

array:2

 [
        "

type

" => "

variable

"
        "

value

" => 

59.950055


      ]
      "

price_without_reduction_without_tax

" => 

array:2

 [
        "

type

" => "

variable

"
        "

value

" => 

49.5455


      ]
      "

reduction

" => 

array:2

 [
        "

type

" => "

variable

"
        "

value

" => 

12.45


      ]
      "

reduction_without_tax

" => 

array:2

 [
        "

type

" => "

variable

"
        "

value

" => 

10.289256


      ]
      "

specific_prices

" => 

array:2

 [
        "

type

" => "

variable

"
        "

value

" => 

array:20

 [
          "

id_specific_price

" => "

7685656

"
          "

id_specific_price_rule

" => "

0

"
          "

id_cart

" => "

0

"
          "

id_product

" => "

9279

"
          "

id_shop

" => "

0

"
          "

id_shop_group

" => "

0

"
          "

id_currency

" => "

0

"
          "

id_country

" => "

0

"
          "

id_group

" => "

0

"
          "

id_customer

" => "

0

"
          "

id_product_attribute

" => "

0

"
          "

price

" => "

-1.000000

"
          "

from_quantity

" => "

1

"
          "

reduction

" => "

12.450000

"
          "

reduction_tax

" => "

1

"
          "

reduction_type

" => "

amount

"
          "

from

" => "

2022-01-24 00:00:00

"
          "

to

" => "

2022-05-31 00:00:00

"
          "

OrdenOdaGest

" => "

2

"
          "

score

" => "

32

"
        ]
      ]
      "

quantity_all_versions

" => 

array:2

 [
        "

type

" => "

variable

"
        "

value

" => 

0


      ]
      "

id_image

" => 

array:2

 [
        "

type

" => "

variable

"
        "

value

" => "

es-default

"
      ]
      "

features

" => 

array:2

 [
        "

type

" => "

variable

"
        "

value

" => 

array:4

 [
          

0

 => 

array:4

 [ …4]
          

1

 => 

array:4

 [ …4]
          

2

 => 

array:4

 [ …4]
          

3

 => 

array:4

 [ …4]
        ]
      ]
      "

virtual

" => 

array:2

 [
        "

type

" => "

variable

"
        "

value

" => 

0


      ]
      "

pack

" => 

array:2

 [
        "

type

" => "

variable

"
        "

value

" => 

0


      ]
      "

packItems

" => 

array:2

 [
        "

type

" => "

variable

"
        "

value

" => []
      ]
      "

nopackprice

" => 

array:2

 [
        "

type

" => "

variable

"
        "

value

" => 

0


      ]
      "

customization_required

" => 

array:2

 [
        "

type

" => "

variable

"
        "

value

" => 

false


      ]
      "

rate

" => 

array:2

 [
        "

type

" => "

variable

"
        "

value

" => 

21.0


      ]
      "

tax_name

" => 

array:2

 [
        "

type

" => "

variable

"
        "

value

" => "

21% IVA

"
      ]
      "

ecotax_rate

" => 

array:2

 [
        "

type

" => "

variable

"
        "

value

" => 

0.0


      ]
      "

unit_price

" => 

array:2

 [
        "

type

" => "

variable

"
        "

value

" => ""
      ]
      "

images

" => 

array:2

 [
        "

type

" => "

variable

"
        "

value

" => 

array:9

 [
          

0

 => 

array:9

 [ …9]
          

1

 => 

array:9

 [ …9]
          

2

 => 

array:9

 [ …9]
          

3

 => 

array:9

 [ …9]
          

4

 => 

array:9

 [ …9]
          

5

 => 

array:9

 [ …9]
          

6

 => 

array:9

 [ …9]
          

7

 => 

array:9

 [ …9]
          

8

 => 

array:9

 [ …9]
        ]
      ]
      "

cover

" => 

array:2

 [
        "

type

" => "

variable

"
        "

value

" => 

array:9

 [
          "

bySize

" => 

array:6

 [ …6]
          "

small

" => 

array:3

 [ …3]
          "

medium

" => 

array:3

 [ …3]
          "

large

" => 

array:3

 [ …3]
          "

legend

" => "

Calzados Vesga Zapatillas Deportivas Casual Veganas para Mujeres de Skechers 149660 Skech-Air Dynamight color negro foto 1

"
          "

cover

" => "

1

"
          "

id_image

" => "

109872

"
          "

position

" => "

1

"
          "

associatedVariants

" => 

array:4

 [ …4]
        ]
      ]
      "

has_discount

" => 

array:2

 [
        "

type

" => "

variable

"
        "

value

" => 

true


      ]
      "

discount_type

" => 

array:2

 [
        "

type

" => "

variable

"
        "

value

" => "

amount

"
      ]
      "

discount_percentage

" => 

array:2

 [
        "

type

" => "

variable

"
        "

value

" => "

-1.245%

"
      ]
      "

discount_percentage_absolute

" => 

array:2

 [
        "

type

" => "

variable

"
        "

value

" => "

1.245%

"
      ]
      "

discount_amount

" => 

array:2

 [
        "

type

" => "

variable

"
        "

value

" => "

12,45 €

"
      ]
      "

discount_amount_to_display

" => 

array:2

 [
        "

type

" => "

variable

"
        "

value

" => "

-12,45 €

"
      ]
      "

price_amount

" => 

array:2

 [
        "

type

" => "

variable

"
        "

value

" => 

47.5


      ]
      "

regular_price_amount

" => 

array:2

 [
        "

type

" => "

variable

"
        "

value

" => 

59.950055


      ]
      "

regular_price

" => 

array:2

 [
        "

type

" => "

variable

"
        "

value

" => "

59,95 €

"
      ]
      "

discount_to_display

" => 

array:2

 [
        "

type

" => "

variable

"
        "

value

" => "

12,45 €

"
      ]
      "

unit_price_full

" => 

array:2

 [
        "

type

" => "

variable

"
        "

value

" => ""
      ]
      "

show_availability

" => 

array:2

 [
        "

type

" => "

variable

"
        "

value

" => 

true


      ]
      "

availability_message

" => 

array:2

 [
        "

type

" => "

variable

"
        "

value

" => "

Fuera de stock

"
      ]
      "

availability_date

" => 

array:2

 [
        "

type

" => "

variable

"
        "

value

" => "

2021-10-18

"
      ]
      "

availability

" => 

array:2

 [
        "

type

" => "

variable

"
        "

value

" => "

unavailable

"
      ]
    ]
  }
  - : 

arrayAccessIterator

: 

ArrayIterator

 {#905
    

false


     : 

false


     : 

array:126

 [
      "

add_to_cart_url

" => 

array:2

 [
        "

type

" => "

method

"
        "

value

" => "

getAddToCartUrl

"
      ]
      "

id

" => 

array:2

 [
        "

type

" => "

method

"
        "

value

" => "

getId

"
      ]
      "

attributes

" => 

array:2

 [
        "

type

" => "

method

"
        "

value

" => "

getAttributes

"
      ]
      "

show_price

" => 

array:2

 [
        "

type

" => "

method

"
        "

value

" => "

getShowPrice

"
      ]
      "

weight_unit

" => 

array:2

 [
        "

type

" => "

method

"
        "

value

" => "

getWeightUnit

"
      ]
      "

url

" => 

array:2

 [
        "

type

" => "

method

"
        "

value

" => "

getUrl

"
      ]
      "

canonical_url

" => 

array:2

 [
        "

type

" => "

method

"
        "

value

" => "

getCanonicalUrl

"
      ]
      "

condition

" => 

array:2

 [
        "

type

" => "

method

"
        "

value

" => "

getCondition

"
      ]
      "

delivery_information

" => 

array:2

 [
        "

type

" => "

method

"
        "

value

" => "

getDeliveryInformation

"
      ]
      "

embedded_attributes

" => 

array:2

 [
        "

type

" => "

method

"
        "

value

" => "

getEmbeddedAttributes

"
      ]
      "

file_size_formatted

" => 

array:2

 [
        "

type

" => "

method

"
        "

value

" => "

getFileSizeFormatted

"
      ]
      "

attachments

" => 

array:2

 [
        "

type

" => "

method

"
        "

value

" => "

getAttachments

"
      ]
      "

quantity_discounts

" => 

array:2

 [
        "

type

" => "

method

"
        "

value

" => "

getQuantityDiscounts

"
      ]
      "

reference_to_display

" => 

array:2

 [
        "

type

" => "

method

"
        "

value

" => "

getReferenceToDisplay

"
      ]
      "

grouped_features

" => 

array:2

 [
        "

type

" => "

method

"
        "

value

" => "

getGroupedFeatures

"
      ]
      "

seo_availability

" => 

array:2

 [
        "

type

" => "

method

"
        "

value

" => "

getSeoAvailability

"
      ]
      "

labels

" => 

array:2

 [
        "

type

" => "

method

"
        "

value

" => "

getLabels

"
      ]
      "

ecotax

" => 

array:2

 [
        "

type

" => "

method

"
        "

value

" => "

getEcotax

"
      ]
      "

flags

" => 

array:2

 [
        "

type

" => "

method

"
        "

value

" => "

getFlags

"
      ]
      "

main_variants

" => 

array:2

 [
        "

type

" => "

method

"
        "

value

" => "

getMainVariants

"
      ]
      "

specific_references

" => 

array:2

 [
        "

type

" => "

method

"
        "

value

" => "

getSpecificReferences

"
      ]
      "

id_product

" => 

array:2

 [
        "

type

" => "

variable

"
        "

value

" => "

9279

"
      ]
      "

id_supplier

" => 

array:2

 [
        "

type

" => "

variable

"
        "

value

" => "

83

"
      ]
      "

id_manufacturer

" => 

array:2

 [
        "

type

" => "

variable

"
        "

value

" => "

52

"
      ]
      "

id_category_default

" => 

array:2

 [
        "

type

" => "

variable

"
        "

value

" => "

152

"
      ]
      "

id_shop_default

" => 

array:2

 [
        "

type

" => "

variable

"
        "

value

" => "

1

"
      ]
      "

id_tax_rules_group

" => 

array:2

 [
        "

type

" => "

variable

"
        "

value

" => "

96

"
      ]
      "

on_sale

" => 

array:2

 [
        "

type

" => "

variable

"
        "

value

" => "

0

"
      ]
      "

online_only

" => 

array:2

 [
        "

type

" => "

variable

"
        "

value

" => "

0

"
      ]
      "

ean13

" => 

array:2

 [
        "

type

" => "

variable

"
        "

value

" => ""
      ]
      "

isbn

" => 

array:2

 [
        "

type

" => "

variable

"
        "

value

" => ""
      ]
      "

upc

" => 

array:2

 [
        "

type

" => "

variable

"
        "

value

" => ""
      ]
      "

quantity

" => 

array:2

 [
        "

type

" => "

variable

"
        "

value

" => 

0


      ]
      "

minimal_quantity

" => 

array:2

 [
        "

type

" => "

variable

"
        "

value

" => "

1

"
      ]
      "

low_stock_threshold

" => 

array:2

 [
        "

type

" => "

variable

"
        "

value

" => 

null


      ]
      "

low_stock_alert

" => 

array:2

 [
        "

type

" => "

variable

"
        "

value

" => "

0

"
      ]
      "

price

" => 

array:2

 [
        "

type

" => "

variable

"
        "

value

" => "

47,50 €

"
      ]
      "

wholesale_price

" => 

array:2

 [
        "

type

" => "

variable

"
        "

value

" => "

0.000000

"
      ]
      "

unity

" => 

array:2

 [
        "

type

" => "

variable

"
        "

value

" => ""
      ]
      "

unit_price_ratio

" => 

array:2

 [
        "

type

" => "

variable

"
        "

value

" => "

0.000000

"
      ]
      "

additional_shipping_cost

" => 

array:2

 [
        "

type

" => "

variable

"
        "

value

" => "

0.00

"
      ]
      "

reference

" => 

array:2

 [
        "

type

" => "

variable

"
        "

value

" => "

20700179

"
      ]
      "

supplier_reference

" => 

array:2

 [
        "

type

" => "

variable

"
        "

value

" => "

149660

"
      ]
      "

location

" => 

array:2

 [
        "

type

" => "

variable

"
        "

value

" => ""
      ]
      "

width

" => 

array:2

 [
        "

type

" => "

variable

"
        "

value

" => "

0.000000

"
      ]
      "

height

" => 

array:2

 [
        "

type

" => "

variable

"
        "

value

" => "

0.000000

"
      ]
      "

depth

" => 

array:2

 [
        "

type

" => "

variable

"
        "

value

" => "

0.000000

"
      ]
      "

weight

" => 

array:2

 [
        "

type

" => "

variable

"
        "

value

" => "

0.000000

"
      ]
      "

out_of_stock

" => 

array:2

 [
        "

type

" => "

variable

"
        "

value

" => "

2

"
      ]
      "

additional_delivery_times

" => 

array:2

 [
        "

type

" => "

variable

"
        "

value

" => "

1

"
      ]
      "

quantity_discount

" => 

array:2

 [
        "

type

" => "

variable

"
        "

value

" => "

0

"
      ]
      "

customizable

" => 

array:2

 [
        "

type

" => "

variable

"
        "

value

" => "

0

"
      ]
      "

uploadable_files

" => 

array:2

 [
        "

type

" => "

variable

"
        "

value

" => "

0

"
      ]
      "

text_fields

" => 

array:2

 [
        "

type

" => "

variable

"
        "

value

" => "

0

"
      ]
      "

active

" => 

array:2

 [
        "

type

" => "

variable

"
        "

value

" => "

1

"
      ]
      "

redirect_type

" => 

array:2

 [
        "

type

" => "

variable

"
        "

value

" => "

301-category

"
      ]
      "

id_type_redirected

" => 

array:2

 [
        "

type

" => "

variable

"
        "

value

" => "

0

"
      ]
      "

available_for_order

" => 

array:2

 [
        "

type

" => "

variable

"
        "

value

" => "

1

"
      ]
      "

available_date

" => 

array:2

 [
        "

type

" => "

variable

"
        "

value

" => "

2021-10-18

"
      ]
      "

show_condition

" => 

array:2

 [
        "

type

" => "

variable

"
        "

value

" => "

1

"
      ]
      "

indexed

" => 

array:2

 [
        "

type

" => "

variable

"
        "

value

" => "

1

"
      ]
      "

visibility

" => 

array:2

 [
        "

type

" => "

variable

"
        "

value

" => "

both

"
      ]
      "

cache_is_pack

" => 

array:2

 [
        "

type

" => "

variable

"
        "

value

" => "

0

"
      ]
      "

cache_has_attachments

" => 

array:2

 [
        "

type

" => "

variable

"
        "

value

" => "

0

"
      ]
      "

is_virtual

" => 

array:2

 [
        "

type

" => "

variable

"
        "

value

" => "

0

"
      ]
      "

cache_default_attribute

" => 

array:2

 [
        "

type

" => "

variable

"
        "

value

" => "

77583

"
      ]
      "

date_add

" => 

array:2

 [
        "

type

" => "

variable

"
        "

value

" => "

2021-10-18 11:40:46

"
      ]
      "

date_upd

" => 

array:2

 [
        "

type

" => "

variable

"
        "

value

" => "

2022-01-22 19:23:49

"
      ]
      "

advanced_stock_management

" => 

array:2

 [
        "

type

" => "

variable

"
        "

value

" => "

0

"
      ]
      "

pack_stock_type

" => 

array:2

 [
        "

type

" => "

variable

"
        "

value

" => "

3

"
      ]
      "

state

" => 

array:2

 [
        "

type

" => "

variable

"
        "

value

" => "

1

"
      ]
      "

id_shop

" => 

array:2

 [
        "

type

" => "

variable

"
        "

value

" => "

1

"
      ]
      "

id_lang

" => 

array:2

 [
        "

type

" => "

variable

"
        "

value

" => "

1

"
      ]
      "

description

" => 

array:2

 [
        "

type

" => "

variable

"
        "

value

" => """
          <p>Zapatos de estilo deportivo. Estas Sneakers están hechas con materiales textiles y materiales sintéticos con una buena transpiración.</p>

\r\n


          <p>Son ligeras y tienen un diseño atractivo para que las podamos combinar con facilidad.</p>

\r\n


          <p>Sus principales características son las siguientes:</p>

\r\n


          <p>Skechers 149600 Skech-Air Dynamight - The Halcyon.</p>

\r\n


          <p>149660/BKRG black/rose gold, color negro y rosa.</p>

\r\n


          <p>Altura de la cuña de 3 centímetros.</p>

\r\n


          <p>Altura de la plataforma delantera de 2 centímetros.</p>

\r\n


          <p>Altura de la caña de 4 centímetros.</p>

\r\n


          <p>Sistema de cierre y sujeción mediante unos cordones.</p>

\r\n


          <p>Este calzado dispone de 5 ojales para pasar los cordones que están hechos con materiales textiles que son resistentes a los tirones para que podamos ajustar estas deportivas perfectamente a nuestros pies.</p>

\r\n


          <p>Su puntera es redonda y dispone de una buena interior para que nuestros pies puedan disfrutar de su espacio evitando que estén muy apretados o ajustados.</p>

\r\n


          <p>La boca/cuello o collarín y la lengüeta están almohadilladas para que evitemos las rozaduras que se pueden producir por el rozamiento. </p>

\r\n


          <p>Para facilitar el calce de estas deportivas disponen de un tirador en la parte del talón.</p>

\r\n


          <p>La plantilla interna está almohadillada con el sistema Memory Foam que va a absorber nuestro peso corporal para que caminemos con comodidad.</p>

\r\n


          <p>La entre suela Skech-Air de Skechers nos va a aportar una gran amortiguación que va a ayudar a absorber o mitigar los impactos que se producen en nuestras articulaciones cuando caminamos o corremos.</p>

\r\n


          <p>Para poder mantener durante más tiempo este calzado como el primer día ha recibido un tratamiento que nos va a permitir lavarlos en la lavadora. Siempre utilizando un programa de agua fría, en un programa delicado y luego hay que dejarlos secar al aire libre lejos de fuentes artificiales de calor(radiadores o similares).</p>

\r\n


          

<p>Skechers with Skech-Air Memory Foam.</p>


          """
      ]
      "

description_short

" => 

array:2

 [
        "

type

" => "

variable

"
        "

value

" => """
          <p>Zapatillas deportivas de estilo casual y urbano con un diseño atractivo que nos ha entrado por los ojos. La combinación de materiales y de colores van a conseguir que podamos lucir looks diferentes y originales todos los días de la semana.</p>

\r\n


          <p>Este calzado vegano es ligero y lo vamos a poder utilizar tanto para caminar con comodidad para realizar nuestras actividades rutinarias como para acudir al gimnasio.</p>

\r\n


          

<p>Skechers With Memory Foam.</p>


          """
      ]
      "

link_rewrite

" => 

array:2

 [
        "

type

" => "

variable

"
        "

value

" => "

zapatillas-deportivas-casual-veganas-para-mujeres-de-skechers-149660-skech-air-dynamight

"
      ]
      "

meta_description

" => 

array:2

 [
        "

type

" => "

variable

"
        "

value

" => ""
      ]
      "

meta_keywords

" => 

array:2

 [
        "

type

" => "

variable

"
        "

value

" => ""
      ]
      "

meta_title

" => 

array:2

 [
        "

type

" => "

variable

"
        "

value

" => ""
      ]
      "

name

" => 

array:2

 [
        "

type

" => "

variable

"
        "

value

" => "

Zapatillas Deportivas Casual Veganas para Mujeres de Skechers 149660 Skech-Air Dynamight

"
      ]
      "

available_now

" => 

array:2

 [
        "

type

" => "

variable

"
        "

value

" => "

Disponible

"
      ]
      "

available_later

" => 

array:2

 [
        "

type

" => "

variable

"
        "

value

" => ""
      ]
      "

delivery_in_stock

" => 

array:2

 [
        "

type

" => "

variable

"
        "

value

" => ""
      ]
      "

delivery_out_stock

" => 

array:2

 [
        "

type

" => "

variable

"
        "

value

" => ""
      ]
      "

new

" => 

array:2

 [
        "

type

" => "

variable

"
        "

value

" => "

1

"
      ]
      "

id_product_attribute

" => 

array:2

 [
        "

type

" => "

variable

"
        "

value

" => "

77583

"
      ]
      "

allow_oosp

" => 

array:2

 [
        "

type

" => "

variable

"
        "

value

" => 

0


      ]
      "

category

" => 

array:2

 [
        "

type

" => "

variable

"
        "

value

" => "

zapatillas-deportivas-y-sneakers-bajas

"
      ]
      "

category_name

" => 

array:2

 [
        "

type

" => "

variable

"
        "

value

" => "

Zapatillas Deportivas y Sneakers Bajas 

"
      ]
      "

link

" => 

array:2

 [
        "

type

" => "

variable

"
        "

value

" => "

https://www.calzadosvesga.com/es/zapatillas-deportivas-casual-veganas-para-mujeres-de-skechers-149660-skech-air-dynamight.html

"
      ]
      "

attribute_price

" => 

array:2

 [
        "

type

" => "

variable

"
        "

value

" => 

0.0


      ]
      "

price_tax_exc

" => 

array:2

 [
        "

type

" => "

variable

"
        "

value

" => 

39.256244


      ]
      "

price_without_reduction

" => 

array:2

 [
        "

type

" => "

variable

"
        "

value

" => 

59.950055


      ]
      "

price_without_reduction_without_tax

" => 

array:2

 [
        "

type

" => "

variable

"
        "

value

" => 

49.5455


      ]
      "

reduction

" => 

array:2

 [
        "

type

" => "

variable

"
        "

value

" => 

12.45


      ]
      "

reduction_without_tax

" => 

array:2

 [
        "

type

" => "

variable

"
        "

value

" => 

10.289256


      ]
      "

specific_prices

" => 

array:2

 [
        "

type

" => "

variable

"
        "

value

" => 

array:20

 [
          "

id_specific_price

" => "

7685656

"
          "

id_specific_price_rule

" => "

0

"
          "

id_cart

" => "

0

"
          "

id_product

" => "

9279

"
          "

id_shop

" => "

0

"
          "

id_shop_group

" => "

0

"
          "

id_currency

" => "

0

"
          "

id_country

" => "

0

"
          "

id_group

" => "

0

"
          "

id_customer

" => "

0

"
          "

id_product_attribute

" => "

0

"
          "

price

" => "

-1.000000

"
          "

from_quantity

" => "

1

"
          "

reduction

" => "

12.450000

"
          "

reduction_tax

" => "

1

"
          "

reduction_type

" => "

amount

"
          "

from

" => "

2022-01-24 00:00:00

"
          "

to

" => "

2022-05-31 00:00:00

"
          "

OrdenOdaGest

" => "

2

"
          "

score

" => "

32

"
        ]
      ]
      "

quantity_all_versions

" => 

array:2

 [
        "

type

" => "

variable

"
        "

value

" => 

0


      ]
      "

id_image

" => 

array:2

 [
        "

type

" => "

variable

"
        "

value

" => "

es-default

"
      ]
      "

features

" => 

array:2

 [
        "

type

" => "

variable

"
        "

value

" => 

array:4

 [
          

0

 => 

array:4

 [ …4]
          

1

 => 

array:4

 [ …4]
          

2

 => 

array:4

 [ …4]
          

3

 => 

array:4

 [ …4]
        ]
      ]
      "

virtual

" => 

array:2

 [
        "

type

" => "

variable

"
        "

value

" => 

0


      ]
      "

pack

" => 

array:2

 [
        "

type

" => "

variable

"
        "

value

" => 

0


      ]
      "

packItems

" => 

array:2

 [
        "

type

" => "

variable

"
        "

value

" => []
      ]
      "

nopackprice

" => 

array:2

 [
        "

type

" => "

variable

"
        "

value

" => 

0


      ]
      "

customization_required

" => 

array:2

 [
        "

type

" => "

variable

"
        "

value

" => 

false


      ]
      "

rate

" => 

array:2

 [
        "

type

" => "

variable

"
        "

value

" => 

21.0


      ]
      "

tax_name

" => 

array:2

 [
        "

type

" => "

variable

"
        "

value

" => "

21% IVA

"
      ]
      "

ecotax_rate

" => 

array:2

 [
        "

type

" => "

variable

"
        "

value

" => 

0.0


      ]
      "

unit_price

" => 

array:2

 [
        "

type

" => "

variable

"
        "

value

" => ""
      ]
      "

images

" => 

array:2

 [
        "

type

" => "

variable

"
        "

value

" => 

array:9

 [
          

0

 => 

array:9

 [ …9]
          

1

 => 

array:9

 [ …9]
          

2

 => 

array:9

 [ …9]
          

3

 => 

array:9

 [ …9]
          

4

 => 

array:9

 [ …9]
          

5

 => 

array:9

 [ …9]
          

6

 => 

array:9

 [ …9]
          

7

 => 

array:9

 [ …9]
          

8

 => 

array:9

 [ …9]
        ]
      ]
      "

cover

" => 

array:2

 [
        "

type

" => "

variable

"
        "

value

" => 

array:9

 [
          "

bySize

" => 

array:6

 [ …6]
          "

small

" => 

array:3

 [ …3]
          "

medium

" => 

array:3

 [ …3]
          "

large

" => 

array:3

 [ …3]
          "

legend

" => "

Calzados Vesga Zapatillas Deportivas Casual Veganas para Mujeres de Skechers 149660 Skech-Air Dynamight color negro foto 1

"
          "

cover

" => "

1

"
          "

id_image

" => "

109872

"
          "

position

" => "

1

"
          "

associatedVariants

" => 

array:4

 [ …4]
        ]
      ]
      "

has_discount

" => 

array:2

 [
        "

type

" => "

variable

"
        "

value

" => 

true


      ]
      "

discount_type

" => 

array:2

 [
        "

type

" => "

variable

"
        "

value

" => "

amount

"
      ]
      "

discount_percentage

" => 

array:2

 [
        "

type

" => "

variable

"
        "

value

" => "

-1.245%

"
      ]
      "

discount_percentage_absolute

" => 

array:2

 [
        "

type

" => "

variable

"
        "

value

" => "

1.245%

"
      ]
      "

discount_amount

" => 

array:2

 [
        "

type

" => "

variable

"
        "

value

" => "

12,45 €

"
      ]
      "

discount_amount_to_display

" => 

array:2

 [
        "

type

" => "

variable

"
        "

value

" => "

-12,45 €

"
      ]
      "

price_amount

" => 

array:2

 [
        "

type

" => "

variable

"
        "

value

" => 

47.5


      ]
      "

regular_price_amount

" => 

array:2

 [
        "

type

" => "

variable

"
        "

value

" => 

59.950055


      ]
      "

regular_price

" => 

array:2

 [
        "

type

" => "

variable

"
        "

value

" => "

59,95 €

"
      ]
      "

discount_to_display

" => 

array:2

 [
        "

type

" => "

variable

"
        "

value

" => "

12,45 €

"
      ]
      "

unit_price_full

" => 

array:2

 [
        "

type

" => "

variable

"
        "

value

" => ""
      ]
      "

show_availability

" => 

array:2

 [
        "

type

" => "

variable

"
        "

value

" => 

true


      ]
      "

availability_message

" => 

array:2

 [
        "

type

" => "

variable

"
        "

value

" => "

Fuera de stock

"
      ]
      "

availability_date

" => 

array:2

 [
        "

type

" => "

variable

"
        "

value

" => "

2021-10-18

"
      ]
      "

availability

" => 

array:2

 [
        "

type

" => "

variable

"
        "

value

" => "

unavailable

"
      ]
    ]
  }
  - : 

methodCacheResults

: 

array:1

 [
    "

url

" => "

https://www.calzadosvesga.com/es/zapatillas-deportivas-casual-veganas-para-mujeres-de-skechers-149660-skech-air-dynamight.html#/1164-color-negro_y_rosa/1510-talla-37

"
  ]
}

https://www.calzadosvesga.com/es/zapatillas-deportivas-casual-veganas-para-mujeres-de-skechers-149660-skech-air-dynamight.html#/1164-color-negro_y_rosa/1510-talla-37 https://www.calzadosvesga.com/es/zapatillas-deportivas-casual-veganas-para-mujeres-de-skechers-149660-skech-air-dynamight.html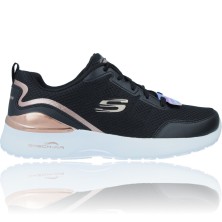 -12,45 €

Nuevo
Precio base
59,95 €
Precio
47,50 €
¡OFERTA!
Availability:
Out of stock
Zapatillas deportivas de estilo casual y urbano con un diseño atractivo que nos ha entrado por los ojos. La combinación de materiales y de colores van a conseguir que podamos lucir looks diferentes y originales todos los días de la semana.
Este calzado vegano es ligero y lo vamos a poder utilizar tanto para caminar con comodidad para realizar nuestras actividades rutinarias como para acudir al gimnasio.
Skechers With Memory Foam.