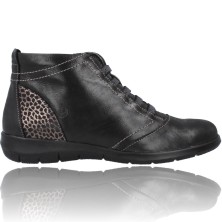 Regular price
€99.95
Price
€75.00
OFFER!
These ankle boots or short boots with a sporty cut and that have a double closure system are made by a specialist in comfortable footwear such as Suave .
Women's footwear made with a beautiful combination of embossed and smooth skins that achieve an attractive and urban design.
Light and comfortable urban casual shoes perfect for daily use.
Made in Portugal.