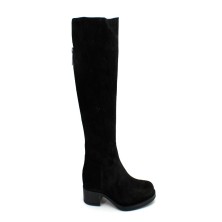 Regular price
€109.95
Price
€65.95
OFFER!
Casual and urban style boots for women from Alpe Woman Shoes, women's footwear made with top quality leather. These knee high boots are stylish and comfortable to walk in for hours. It has a zipper on the back for a quick fit and good support. Nice color so you can combine them with different looks depending on your mood.
These boots for every day never go out of style and we can wear them with pants, with jeans, with leggings with skirts or with dresses, they look great with all of them.
They are urban boots with a wide heel with a good base and a height of 3.5 cm, the ideal height for our back.