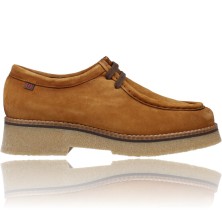 Regular price
€79.95
Price
€47.95
OFFER!
The Wallabee-style women's shoes have a very marked design thanks to which they are recognized at first glance.
It is a timeless shoe that collects the skin very well and with which it is easy to walk comfortably during our long days on weekdays.
Through its laces we can enjoy a quick and easy fit.
The crepe outsole will offer us great security when walking.
Pepe menargues.