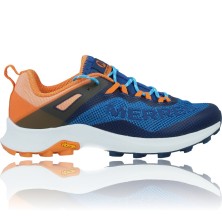 Regular price
€145.00
Price
€99.00
OFFER!
Sports shoes to be able to carry out Trail Runing races or simply to have fun running with them on our feet.
They have a very attractive design with a nice color combination. They are so beautiful that you will think if you only use them to train or you also use them to show off an urban and sporty look by combining them with your favorite jeans.
Light and comfortable, you can't ask for more from these sports sneakers.