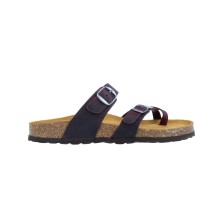 Regular price
€34.50
Price
€23.95
OFFER!
Casual and urban style sandals made with soft leathers. Nice color in the straps that pass over our instep so that we have an easy choice of our looks this summer.
They have a low height wedge with less than 2 centimeters in height that will allow us to walk comfortably for hours. It is a light footwear with a good grip helped by the straps with an adjustable metal buckle that it has on our feet.
Made in Spain in an artisanal way.
Okios for Calzados Vesga .